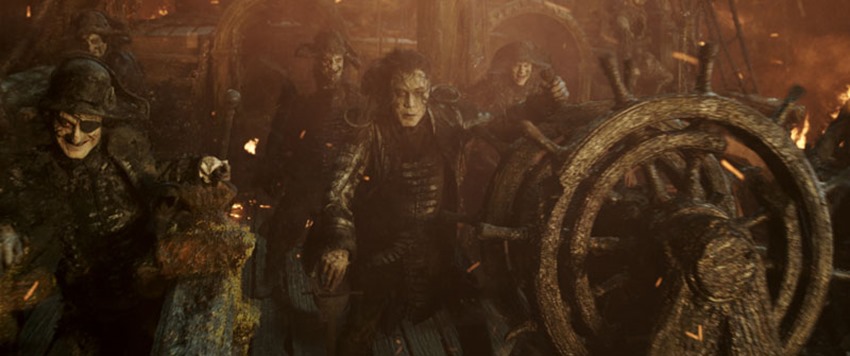 Somewhere between Dead Man's Chest and Stranger Tides, the Pirates of the Caribbean series lost its way. For a franchise that began with Johnny Depp stepping off a sinking shipped while decked head to toe in a nautical Keith Richards cosplay, the attraction of falling towards the standard Hollywood tropes of bigger and better was too much of a siren call to resist.
That resulted in films that were bloated with special effects and very little story that was worth giving a damn for. The World's End is possibly the biggest example of this, a sequel that ran away with its budget and featured a plot with MacGuffins that seemed to appear out of thin air. It's a movie which is…uuuunnnghhhhhh. Words can't accurately describe it.
Stranger Tides was supposed to change all of that, putting the spotlight back on Johnny Depp and following the whimsical buccaneer on yet another quest for fame and fortune. A journey that was easily the most boring adventure out of the entire series so far. All of this is of course moot, when you factor in that Stranger Tides alone cleaned up at the box office with a global haul of over $1 billion. Can't argue with those numbers.
Over at CinemaCon, Disney decided to give the folks over in attendance a sneak peek at the fleek flick. And by sneak peek, I mean the entire movie. No vertical slices of hand-picked action. Reactions afterwards were fairly positive, with most people really really liking Johnny Depp's performance this time around and Javier Bardem's utterly creepy Capitan Salazar. Here's a selection of the tweets via THR: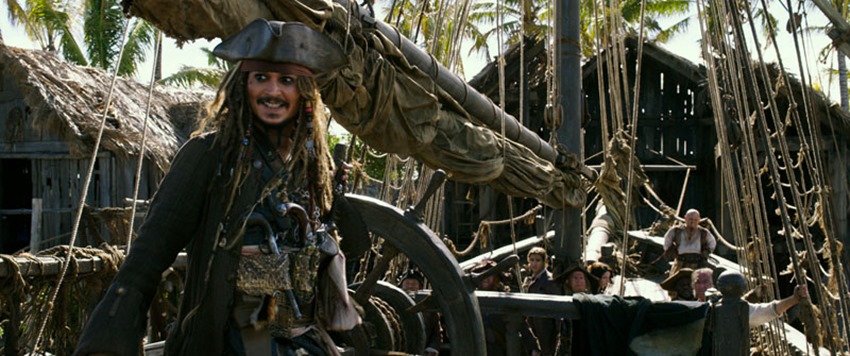 Pirates of the Caribbean Dead Men Tell No Takes has most heart since first movie. (1) #CinemaCon2017

— Gregory Ellwood (@TheGregoryE) March 29, 2017
Pirates of the Caribbean: Dead Men Tell No Tales is a pleasant surprise. Continues the legacy, focuses on the characters and the world.

— Peter Sciretta (@slashfilm) March 29, 2017
The new Pirates of the Caribbean is a big step up from the lifeless 4. Back to the fun myth building, still miss Verbinski's imprint.

— Eric Vespe (@EricVespe) March 29, 2017
Fans of #PiratesoftheCaribbean will not be disappointed. Pirates 5 is a very fun, action packed adventure w subtle nods to the ride itself.

— Yolanda Machado (@SassyMamainLA) March 29, 2017
for #PiratesoftheCaribbean. You don't think you need more Jack Sparrow and then you realize you needed more Jack Sparrow#CinemaCon

— ErikDavis (@ErikDavis) March 29, 2017
Also the action scenes are really well staged and easy to follow. So much better than the last one. #PiratesoftheCaribbean

— Steven Weintraub (@colliderfrosty) March 29, 2017
You might be surprised to hear me say this but I really dug the new Pirates of the Caribbean movie. Action set pieces are a lot of fun. pic.twitter.com/mluWwqyU8r

— Steven Weintraub (@colliderfrosty) March 29, 2017
New "Pirates of the Caribbean" has good pacing, solid action and a menacing villain in Javier Bardem. #CinemaCon2017

— Sean P. Means (@moviecricket) March 29, 2017
It sounds good, but so too did the early reactions to Amazing Spider-Man 2 and Batman V Superman. Pinch-salting probably required over here until the final product sails into port this May.  Pirates of the Caribbean: Dead Men Tell No Tales also stars Geoffrey Rush, Kevin R. McNally, Stephen Graham, Golshifteh Farahani, Kaya Scodelario, Brenton Thwaites, Orlando Bloom, Paul McCartney, David Wenham and Stephen Graham.
And in case you've been holding it in, feel free to go wild with your pirate-speak. Tell me how your favourite fictional photojournalist is Peter PAAAAAAAARker.
Last Updated: March 29, 2017