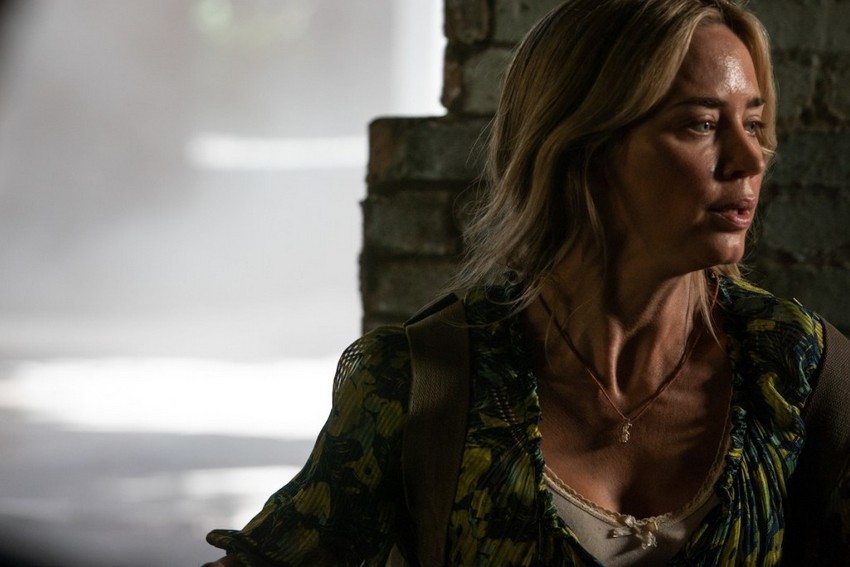 I will never forget watching A Quiet Place in the cinema the first time. I had never before experienced a movie theatre that quiet as people were terrified of even chewing their popcorn thanks to director/star John Krasinksi's ridiculously tense use of silence. It was an incredible achievement, marking longtime Hollywood B-list actor Krasinski as a breakout director. On top of that, we had his real-life wife Emily Blunt, acting her butt off in a tour de force performance with young newcomers playing their on-screen children in this post-apocalyptic thriller somehow keeping up on the thespian front. In short, everything about A Quiet Place was fantastic… and somehow Krasinski and co have managed to do it all again.
That's the general consensus from early reactions which hit the web late last week. While most people were initially confused as to how Krasinski would even make a sequel (especially since SPOILER ALERT his character died at the end of the first film), it appears the filmmaker found a way. A "very creative" way apparently. And the result is seemingly every bit as nerve-shreddingly tense as the first film. Even more so according to some. Praise is also being heaped on new franchise addition Cillian Murphy, as well as Millicent Simmonds, the breakout young star of the first film.
Check out the reactions below.
A Quiet Place Part II also stars Millicent Simmonds, Noah Jupe, and Cillian Murphy. It is scheduled for release on 27 March 2020. Here's the official synopsis and latest trailer.
Following the deadly events at home, the Abbott family (Emily Blunt, Millicent Simmonds, Noah Jupe) must now face the terrors of the outside world as they continue their fight for survival in silence. Forced to venture into the unknown, they quickly realize that the creatures that hunt by sound are not the only threats that lurk beyond the sand path.
Last Updated: March 9, 2020