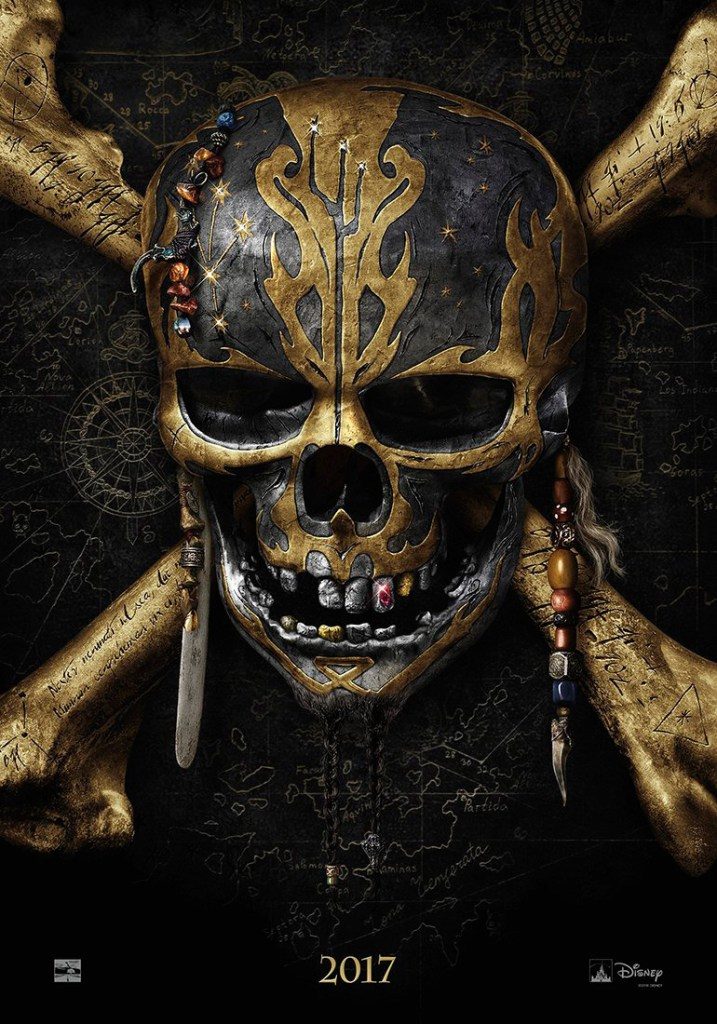 About a month ago, Nick and I were lucky enough to get a glimpse of the next Pirates of the Caribbean movie thanks to the Annual Disney Showcase. What we saw though was all behind the scenes stuff. But what about… well, the actual scenes themselves? Well, last night Disney officially debuted the first teaser trailer for Pirates of the Caribbean: Dead Men Tell No Tales and you can check it out below!
Thrust into an all-new adventure, a down-on-his-luck Captain Jack Sparrow finds the winds of ill-fortune blowing even more strongly when deadly ghost pirates led by his old nemesis, the terrifying Captain Salazar (Bardem), escape from the Devil's Triangle, determined to kill every pirate at sea…including him. Captain Jack's only hope of survival lies in seeking out the legendary Trident of Poseidon, a powerful artifact that bestows upon its possessor total control over the seas.
 So no look at Johnny Depp's iconic Captain Jack Sparrow yet, but we at least get to see what all the make-up effects and pre-viz green screen magic on Javier Bardem's Captain Salazar that we saw at the Disney Showcase now looks like completed. And damn, it looks cool! I especially like how his hair permanently looks like its underwater.
One thing to notice about the absence of Depp, is that the past movies had become increasingly reliant on his half-drunk antics to carry them. The result was that the Pirates franchise had started to become pretty stale. But I think with this new chapter boasting some new talent in the form of Norwegian filmmakers Espen Sandberg and Joachim Rønning (Kon-Tiki) taking the helm, this may just be the swift kick in the pants that it needs to find that magic of the first film again.
Pirates of the Caribbean: Dead Men Tell No Tales also stars Brenton Thwaites, Geoffrey Rush, Kevin R. McNally, Stephen Graham, Golshifteh Farahani, Kaya Scodelario, Orlando Bloom, Paul McCartney. It is scheduled for release on May 26, 2017.
Last Updated: October 3, 2016