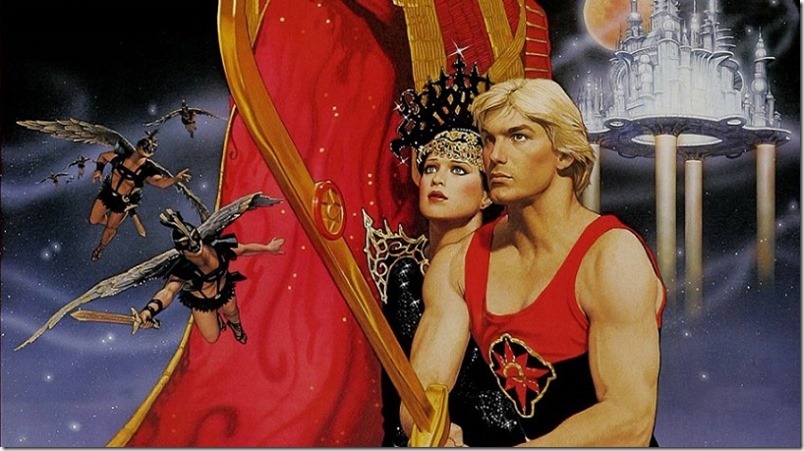 Flash Gordon was meant to save every one of us, but it just seems like they this movie just keeps finding ways to not get made. It was back in 2014 when we first heard that 21st Century Fox wanted to reboot Flash Gordon. It was suggested it could serve as a potential sequel to the original film, rather than just a pure reboot, with Kingsman's Matthew Vaugh in talks to direct.
It's been almost four years though since we've heard anything from the movie with rumours suggesting that Marvel's success with their own Guardians of the Galaxy scuppered any plans they had , as they realised their galactic superhero might not be able to compete again Marvel's big guns. I guess with the third Guardians movie up in the air, now is probably as good a time as any to consider bringing audiences another opportunity for some galactic superhero conquests. And with Fox soon to be acquired by Disney, it essentially means its simply Disney competing against itself anyway.
According to Deadline, Overlord director Julius Avery pitched an idea for a Flash Gordon reboot, which the studio was quite impressed by and has subsequently hired him to write and direct the project. With a new person on-board it likely means that those plans for a sequel are probably off the cards and this new film could be just a straight reboot of the comic book character, that was created way back in 1934, for the big screen.
Which is probably a good thing considering the original Flash Gordon movie made in 1980 is perhaps not well know by many and not exactly aged well, apart from its awesome Queen soundtrack. In fact any effort to remove the memory of some of that 80s silliness is probably the best thing for fans who will want a new face to take the character forward. We can probably also expect a significant change in the look of the actors as that movie was filled with racial stereotypes and with Hollywood wanting to be friends with China when it comes to box office business, they certainly wouldn't want to make the same mistake this time around.
Last Updated: October 31, 2018