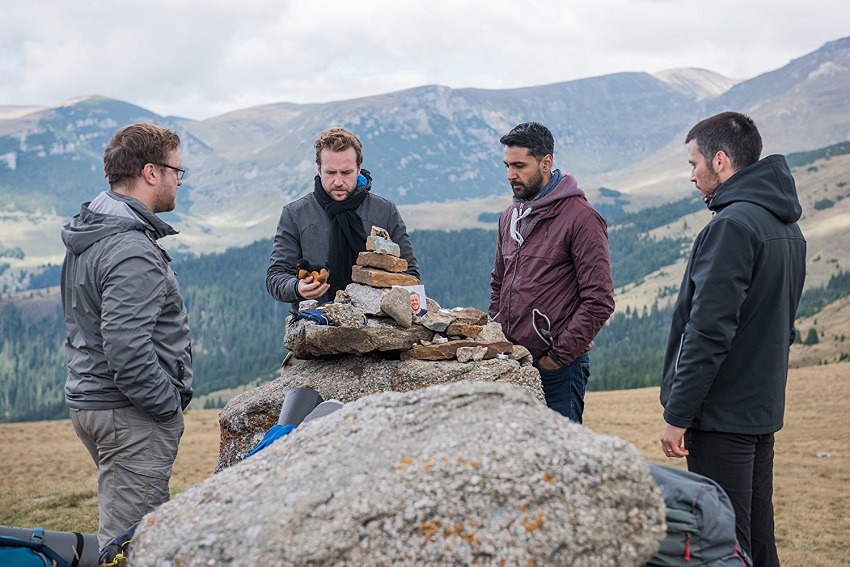 The Ritual is the upcoming British horror film from director David Bruckner (Southbound, The Signal) that's based on the 2011 novel of the same name by author Adam Nevill. It was already released in the UK in October last year, but Netflix has picked it up for wider international distribution.
Following the death of an old university friend, four friends reunite for a hike through the Swedish wilderness to reconnect and reminisce. They have a nice trip, see some beautiful trees, and go home feeling cleansed by their cathartic wilderness wandering. Hah! No. This is a horror movie. Which means if you go out to the woods today you're in for a big surprise as everything goes wrong and they're instead stalked by an implacable evil that's intent on making sure they never leave the forest.
The official plot synopsis is as follows:
Reuniting after the tragic death of their best mate, four old friends from university set out to hike through the Scandinavian wilderness. But a wrong turn leads them into the dark and mysterious forests of Norse legend, where an ancient evil still exists and stalks them at every turn.
Let's take a look:
I don't think The Ritual is going to win any awards, but if you're a horror fan I think this looks like an entertaining way to spend 90 minutes. It's got a decent cast, the creepy forest location should allow for some beautiful scenery, the requisite jump scares are there, the monsters look well designed from the few glimpses we see of them, and I like the fact that a lot of it plays out inside their heads. Maybe it all does?
What do you think?
The Ritual will air on Netflix on 9 February. Directed by David Bruckner, with the script by Joe Barton (Humans, iBoy), it stars Rafe Spall, Robert James-Collier, Sam Troughton, Arsher Ali, Paul Reid, Kerri Mclean, Maria Erwolter, Jacob James Beswick, and Francesca Mula.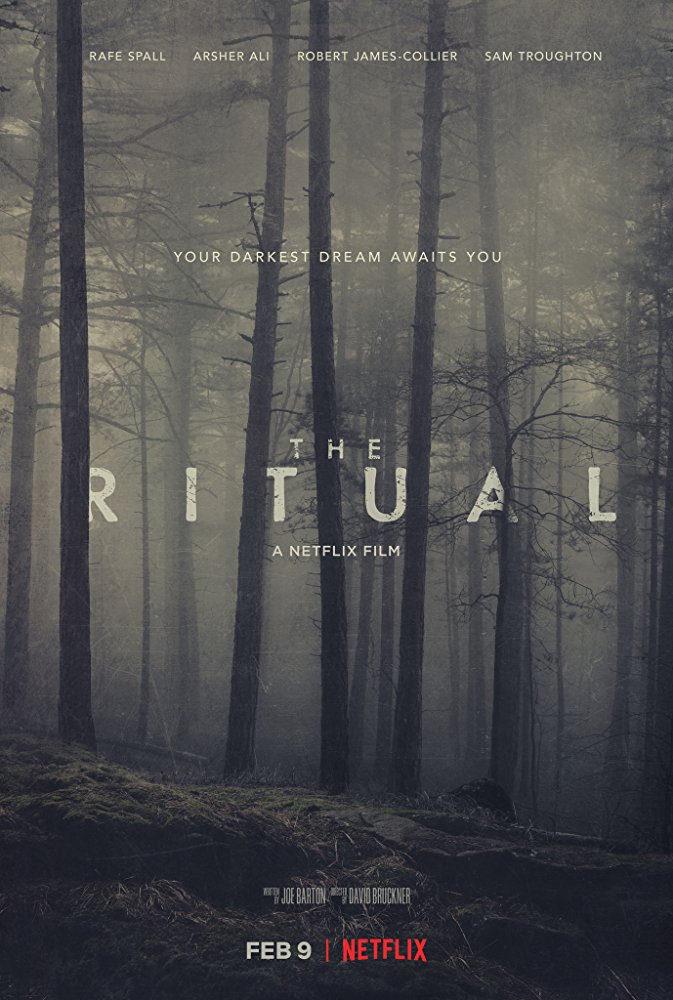 Last Updated: January 29, 2018