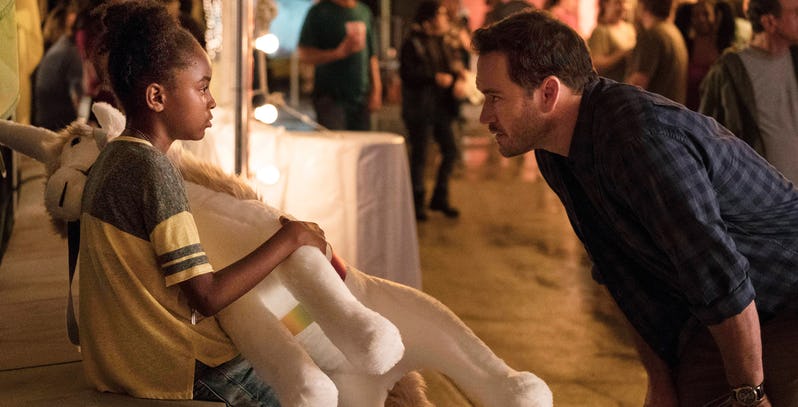 After making news for all the wrong reasons last week with their purge of some of their popular sitcoms, the studio has unveiled a whole host of new trailers for their 2018/2019 season to give a glimpse of what it has in store for its viewers.
The studio has yet to give an explanation for dropping popular series like Brooklyn Nine-Nine (which has found a new home at NBC), so a lot is expected of these new shows to win the trust of fans and viewers before they decide to cancel their subscriptions.
And their new line-up is indeed an interesting mix of comedies, sci-fi and drama series. First up on the comedy side is The Cool Kids, which is produced and written by It's Always Sunny In Philadelphia's Charlie Day.  It stars the likes of David Allen Grier, Martin Mull, Vicki Lawrence, and Leslie Jordan and Rel which sees Get Out standout LiRel Howrey as a man trying to put his life back together after his wife leaves him. The shows look like a lot of fun, but I will be honest in saying that I can see them also getting boring very quickly and I'm not so sure they will have the ability to last out multiple seasons successfully.
Perhaps the most controversial comedy is Tim Allen's Last Man Standing which has been rumoured to be the reason for Brooklyn Nine-Nine's axing.  The studio is hoping that the show – formerly cancelled by ABC – can have a sort of Roseanne affect which attracted millions of people hoping to get a dose of nostalgia from their favourite characters of yesteryear. Somehow I'm doubtful this experiment is going to work, because not only will people feel angered that Brooklyn Nine-Nine had to make way for this, but also that Last Man Standing is perhaps too new to have the same effect. Had they been able to resurrect Tim Allen's Home Improvement series, then I think they would've had a certified winner on their hands.
It's on the drama side though where things are looking particularly good for Fox with The Passage and Proven Innocent. Proven Innocent looks like your typical heartfelt legal drama, focused on lawyers fighting the wrongfully convicted. It stars Rachelle Lefevre and Russel Hornsby in the lead roles.
The Passage though is what looks like the most fun as a young girl becomes the only hope for a failed set of US Government experiments on death row inmates inadvertently turns them into zombies. Yes, it's another zombie series but this time a lot less focused on action and a lot more on the emotions of its characters. The series is based off a popular trilogy by Justin Cronin and promises to mix a multitude of different genres into its exciting premise.
Lastly, we have a new sci-fi documentary series hosted by Neil degrease Tyson titled Cosmos: Possible Worlds which will probably simultaneously infuse you with knowledge of our incredible Universe while ruining all your sci-fi movies by uncovering how fake and unrealistic they are.
So, does Fox's new slate of series deliver? I'm not so sure, though it certainly has potential. The good news for South Africans is that with Fox not broadcasting into the country, we will likely be able to get to see each of these series on our favourite streaming services alongside Brooklyn Nine-Nine.
Last Updated: May 15, 2018