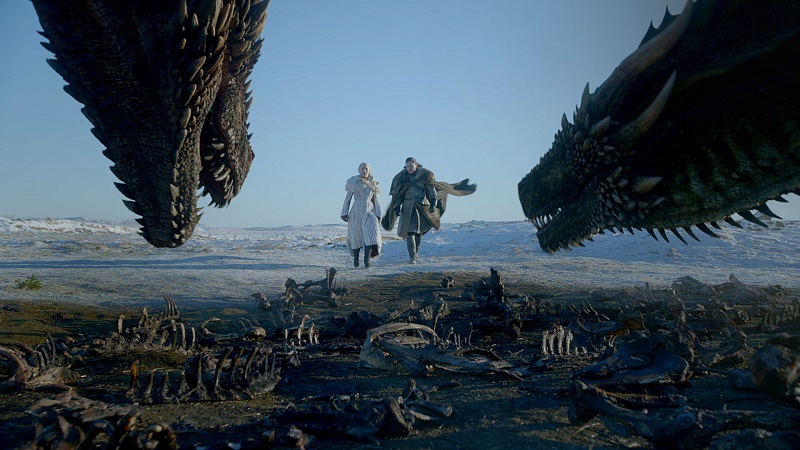 Let's just be real here for a minute: Most of us like to make money and be popular. And I'm sure the folks at HBO are no different. Hence it came as zero surprise when it was announced that the cable provider would be returning to the world of Game of Thrones after they wrapped up their big-budget, multiple award-winning adaptation of author George R.R. Martin's fantasy epic.
As we heard it, Martin would be teaming up with various other creators to come up with five prospective pitches, with no certainty that all of them would ever see the light of day. Up until now, only one actually got the greenlight: A prequel series, unofficially titled either "The Long Night" or "Bloodmoon", set ten thousand years before the events of the books/TV series detailing the origins of the White Walkers and the Children of the Forest. The first season of that show has already wrapped principal photography and is currently in post-production.
We had previously heard that some of the remaining four pitches had been abandoned and others were being held on for possible future development. And for one of the latter, it would appear that future is now as Variety is reporting that HBO is moving ahead on another prequel show based on the Game of Thrones companion book "Fire & Blood". This lines up with previous hints from Martin himself that the book was being looked at for an adaptation.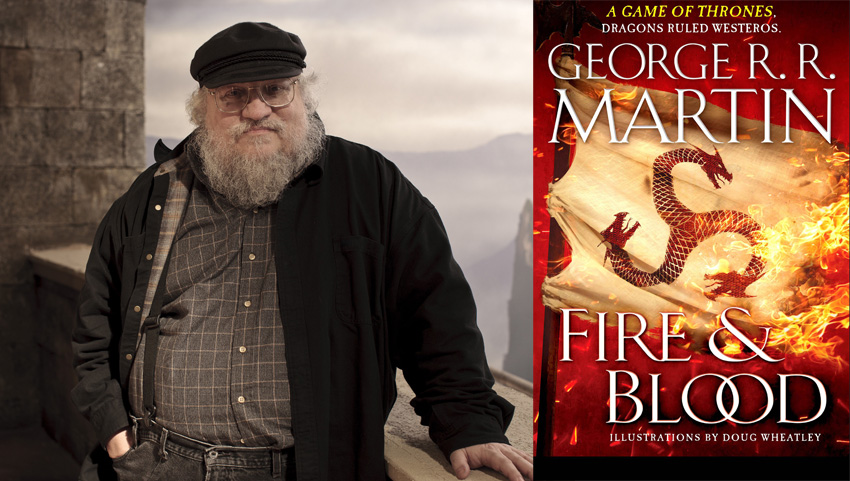 Fire & Blood details the history of House Targaryen, the first Kings of Westeros, all of whom are direct descendants of Game of Thrones' Daenerys Targaryen and [SPOILER ALERT FROM LAST YEAR] Jon Snow. It's unclear exactly which of these descendants would be the focus, but Variety reports that the show will be set 300 years before the time of Daenerys and co and detail "the beginning of the end for House Targaryen".
For Fire & Blood, or whatever it ends up being titled officially, Martin will be teaming up Colony co-creator Ryan Condal who will act as showrunner. HBO is yet to officially confirm this production though, declining comment to Variety. As for the other series, The Long Night/Bloodmoon, Martin developed it with Jane Goldman (X-Men: First Class, Kick-Ass, Kingsman: The Secret Service) who will be showrunner, while SJ Clarkson – who was set to direct Star Trek 4 before it was scrapped – will helm the pilot.. Naomi Watts is taking the lead as "a charismatic socialite hiding a dark secret", and the cast is being rounded out by Josh Whitehouse, Miranda Richardson, Naomi Ackie, Denise Gough, and Jamie Campbell Bower. There's no official release date as of yet, but with the advanced stage of its production, the second half of 2020 seems likely.
Last Updated: September 13, 2019