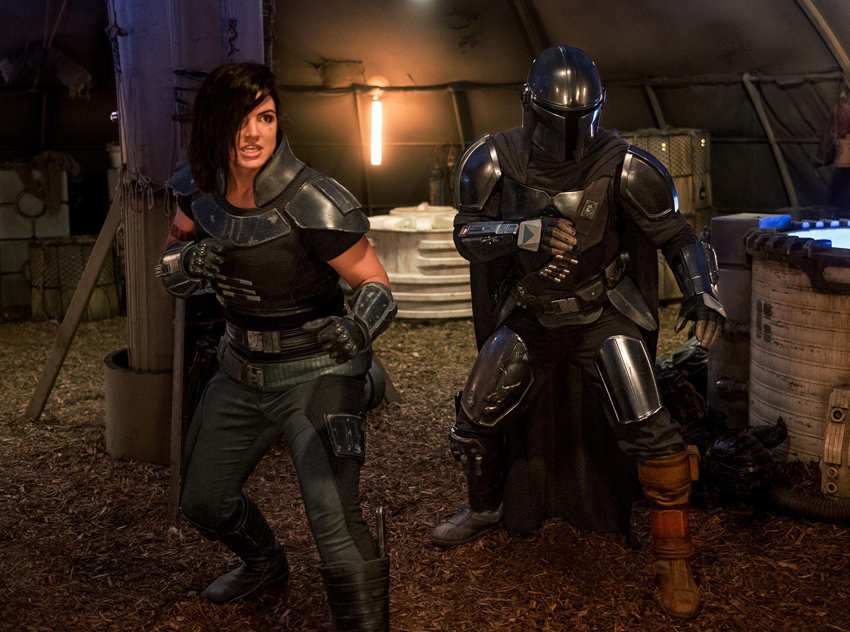 By the time you read this, Disney+ will have gone live. In the US, of course. Disney's highly anticipated streaming service will be seeing a staggered roll out across the world over the next year or so with North America naturally being its first region. Unfortunately for us, there are no plans (at least that we know of at this time) for a rollout on the African continent though. And just to rub some salt in that proverbial wound, Disney has released a "special look" preview of The Mandalorian which we will not be watching today.
This new preview for the first-ever live-action Star Wars series features a few snippets of some footage we've seen before mixed some new stuff. The highlight of the latter though is an extended look at the cantina scene we've only had glimpses of before, as Pedro Pascal's titular armour-wearing gunslinger engages in that age-old tradition of beating up some toughs in a bar who try to pick on the new guy. Check it out below.
On top of the vid above, another short trailer was also recently released that finally revealed just who fan-favourite Agents of SHIELD actress Ming-Na Wen is playing in the upcoming Star Wars show. As reported by Vanity Fair, Wen is playing a mysterious assassin by the name of Fennec Shand, who the actress describes as "the first major female Asian Star Wars character who hews to the villainous side." She's not fully a moustache-twirling villain though, but Wen describes her as "definitely someone who's loyal to herself."
As Wen continues, she explained that Fennec's name itself is a clue to her personality, but there's a whole lot of complex backstory to still explore.
We got our inspiration really from the name. The idea of a fennec fox came to mind. She's tricky, and yet she's able to maneuver and survive, and be stealthy—so very graceful and agile. I just love that whole image with the name.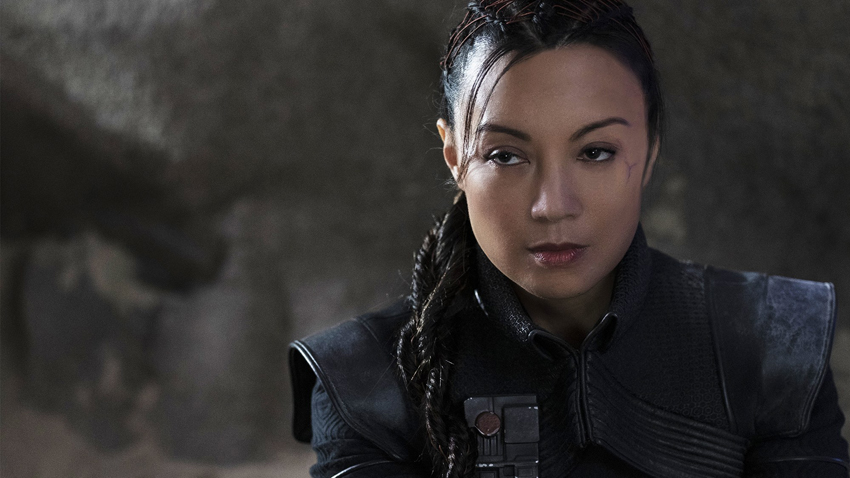 [Her story] will evolve, it will change. I mean, I think that's what's so wonderful about creating a new character. I think she has a good sense of humor about it all as well, which is also fun. You can't really pinpoint which direction she's going to go.
Besides for Wen and Pascal, The Mandalorian also stars Gina Carano, Nick Nolte, Giancarlo Esposito, Emily Swallow, Carl Weathers, Bill Burr, Omid Abtahi, Taika Waititi, and Werner Herzog. The show was created by Jon Favreau and Dave Filoni, with the latter directing episodes alongside Rick Famuyiwa, Deborah Chow, Bryce Dallas Howard, and Taika Waititi.
Last Updated: November 12, 2019