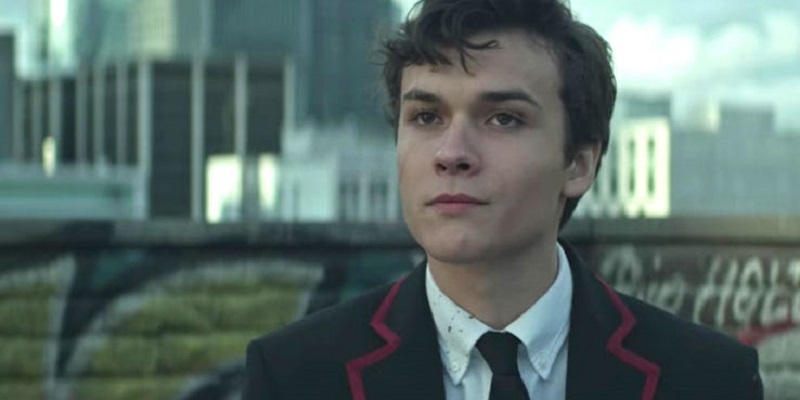 A few years ago if you had spoken of the Russo brothers, you would likely have gotten a lot of blank stares from people who had no clue who you were talking about. Fast forward to today and thanks to the duo directing arguably Marvel's best movies to date (Captain America: The Winter Solder, Captain America: Civil War and Avengers: Infinity War) – and the pair can pretty much stick their name on anything and it will get attention.
Which is pretty much exactly what they do in Syfy's new series Deadly Class, which sees the brothers executive produce and actively promote the series based on Rick Remender's comic book series of the same name. Although the Russos don't write or direct any of the episodes in the series, their influence is obvious and it looks like a real passion project for the comic book-loving duo to see this series finally adapted for TV.
The premise of Deadly Class revolves around King's Dominion, a secret school that trains would-be assassins in the "deadly arts." It's kind of like Hogwarts for murderers, though the story diverges considerably from that of The Boy Who Lived. And based on this new trailer, it looks like the series could be a highly entertaining one too.
Fresh from cancelling one of the best sci-fi TV shows around in The Expanse, this series could be a welcome new addition for SyFy to easily fill the gap that is now left behind on their slate. Considering the high costs of producing the show was the reason for dropping The Expanse, this show should also be a lot cheaper to produce which only adds to its appeal. Whether it will be as successful though will need to be seen. With the Russos' recent track record though, I wouldn't bet against it, that's for sure.
Syfy is expected to premiere their new series sometime early next year. We can likely expect it to hit local networks and streaming services not too long after that.
Last Updated: May 15, 2018