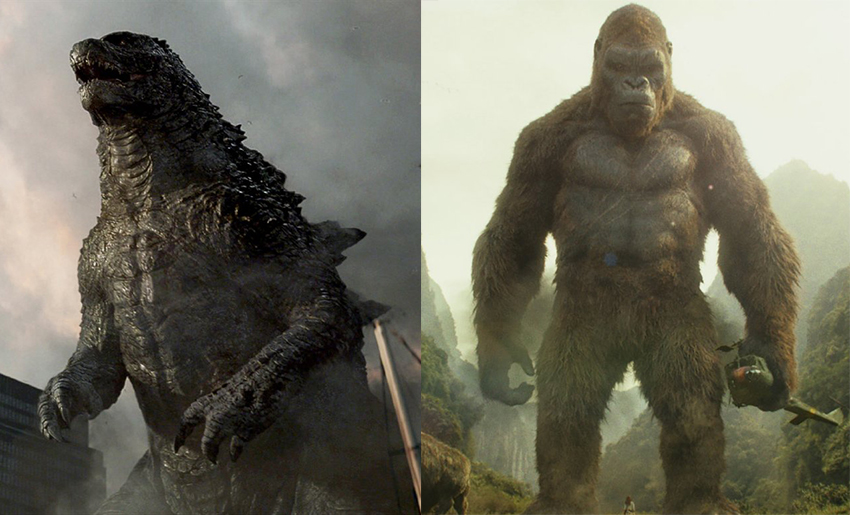 With Kong: Skull Island earlier in the year, Legendary have taken their first proper gigantic earth-shaking step to realizing their own shared cinematic universe. Well, actually their second step, seeing as it was 2014's Godzilla that technically kicked this sucker off, but that was before we knew that the studio was developing a plan to actually have these legendary (pun fully intended) monsters face off against each other in a titanic slugfest.
Said slugfest, the imaginatively titled Godzilla vs Kong, is still a couple of years away, and will only follow Godzilla: King of the Monsters, so understandably we don't know much about it. However we now know who will be tasked with choreographing that epic battle as Variety recently reported that Adam Wingard has been tapped to helm the crossover flick.
Wingard first came to people's attention in 2011 with his breakout genre trope inverting slasher flick You're Next. He followed that up with well received contributions on horror anthologies V/H/S, The ABCs of Death and V/H/S/2. It was with 2014's The Guest where he really got some major mainstream love though (and also helped to convince the world of Dan Stevens' leading man potential), and that led him to helming a secret horror project which eventually turned out to be a sequel to Blair Witch.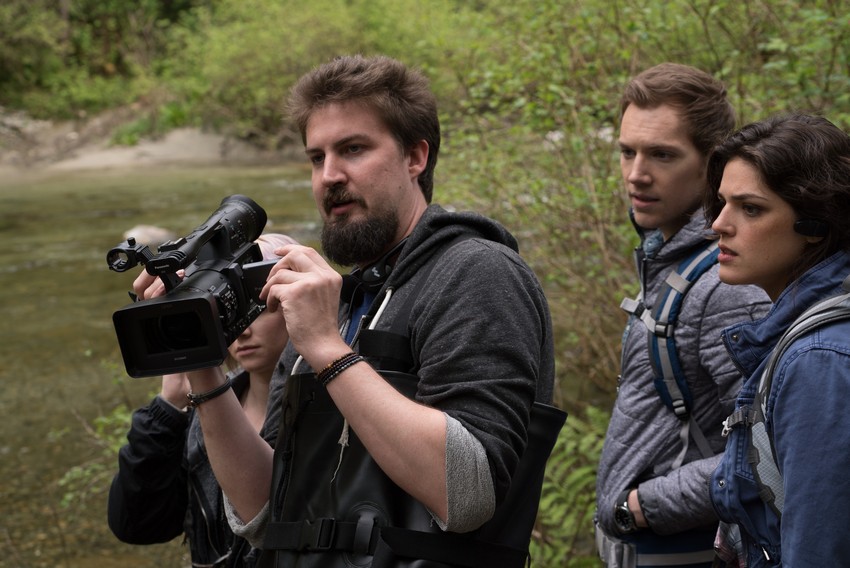 You may have noticed that none of these are really big budget tentpole blockbusters though. Wingard is broadening his repertoire – and production price tag – though with Netflix's live-action feature film adaptation of popular manga/anime Death Note, but still none of this is on the scale of a movie like Godzilla vs Kong is sure to be. However, picking Wingard is perfectly in line with Legendary's current trend of filmakers. Before Godzilla, Gareth Edwards had just made a no-budget sci-fi movie that very few people had seen; before Kong: Skull Island, Jordan Vogt-Roberts only had a indie filmfest coming-of-age drama on his resume; and Godzilla: King of the Monsters' director/writer Michael Dougherty is mostly only known for direct-to-DVD cult horror movie Trick 'r Treat.
Legendary clearly like to grab filmmakers who have lots of potential but haven't made it into the big time quite yet. And its not like these young talents don't get something out of this exposure as well. After all Edwards went on to make Rogue One: A Star Wars Story and Vogt-Roberts is currently set to helm a feature film adaptation of acclaimed video game franchise Metal Gear Solid.
Wingard is probably the most well-known of these filmmakers though, with the most wide appeal already, but when you're making a movie that's supposed to be the culmination of your cinematic universe, then that's probably a good thing. As for when that culmination will happend, Godzilla vs Kong is scheduled for release on May 2, 2020. Just a little more than a year before that though, we'll get Godzilla: King of the Monsters on March 22, 2019 (both movies, like Kong: Skull Island, will be released through a joint deal by Legendary and Warner Bros.). The latter movie has already set Stranger Things breakout Millie Bobby Brown and veterans Kyle Chandler and Vera Farmiga to star. It's uncertain if their characters – or the ones from Kong: Skull Island, which will be trickier seeing as it was set in 1973 – will stick around for Godzilla vs Kong as well.
Last Updated: June 2, 2017