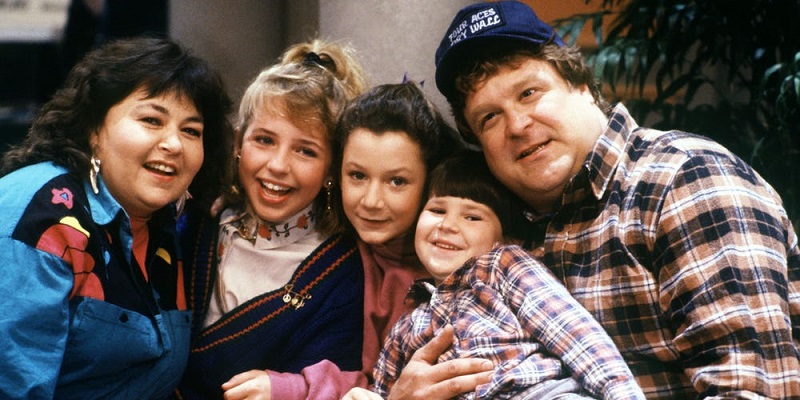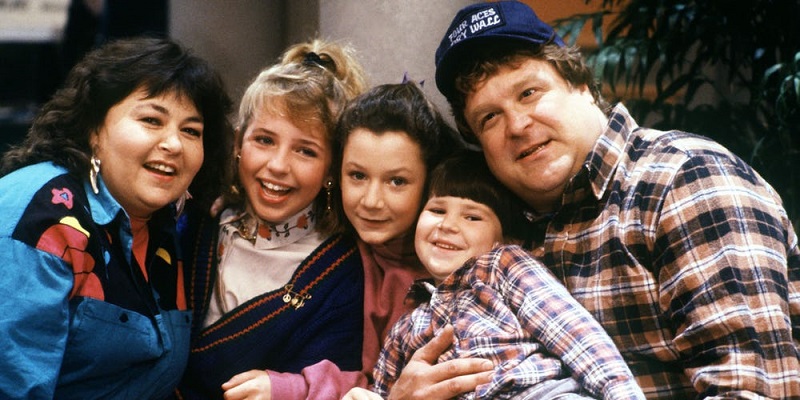 If one thing in current entertainment drives people into a frenzy its nostalgia. Apparently. At least that's what studios seem to believe as they are certainly rebooting a lot of old shows and trying to purpose them for a new audience. I guess if you can't come up with a new winning formula, you can take an old one and simply try and give it some shiny new packaging.
Another popular show that is getting the reboot treatment is Roseanne. The popular sitcom from the 90's resonated with many audiences with its portrayal of a middle-class American family that dealt with many issues that everyday people could relate to, financial difficulties, parenting challenges with kids that were rebellious for their time, weight problems and what to watch on TV. It is a concept that I guess is relevant today as it was back then. It obviously helped that stars Roseanne Barr and John Goodman had an excellent chemistry between them and a sharp wit.
Which is probably a good thing for this reboot which is looking to bring back the original cast for this new series including Laurie Metcalf (Jackie), Sara Gilbert (Darlene), Michael Fishman (D.J.), and Alicia Goranson (Becky). Speaking of Becky, she was actually played by two actresses in the series and apparently both will be in the new series with Sarah Chalke, who portrayed the second incarnation of Becky playing a new character in the revival. There are also some newcomers to the cast with Ames McNamara and Jayden Rey, who play David and Darlene's son Mark and D.J.'s daughter respectively. TVLine revealed some pictures of the cast during a recent script reading session: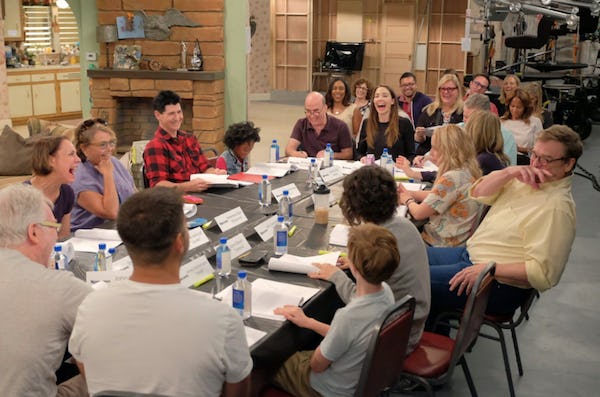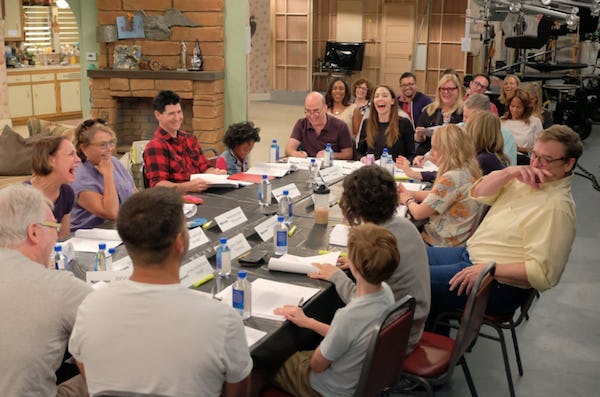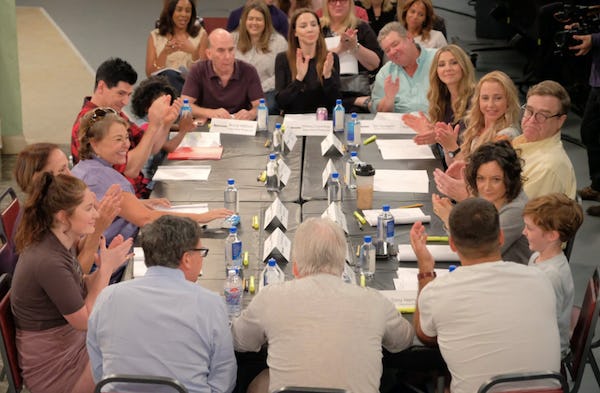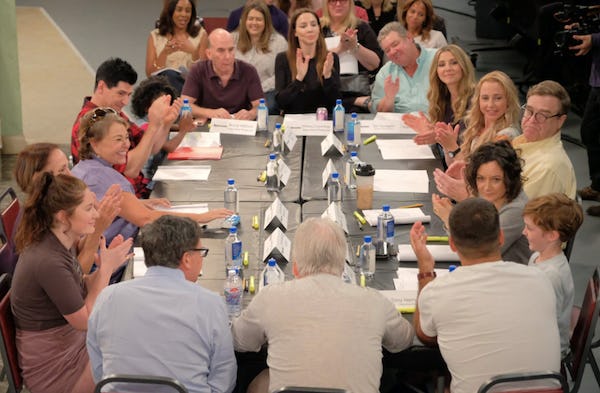 One name and face that is obviously missing from this cast is Johnny Galecki, who also plays Leonard on the Big Bang Theory. However, according to Gilbert, who also serves as one of the show's producers, this is not any fault of the actor and it's something that ABC is trying to sort out with CBS which Galecki is obviously contracted to. In fact, both Gilbert and Metcalf have starred in Big Bang Theory, but fulfilling supporting roles it's obviously not an issue for their contracts.
If they can't secure him though, it shouldn't affect things too much as they are already changing the continuity of the story with Goodman returning. Spoiler Alert: For those who ever watched Roseanne, you will know that Goodman's Dan was revealed to have died and that the whole series was Roseanne' memoir towards his memory. Having him return to the role clearly means they are keen to throw this particular part of the plot out.
The Roseanne revival is scheduled to run for eight episodes and is expected to debut sometime in early 2018 on ABC.
Last Updated: October 18, 2017