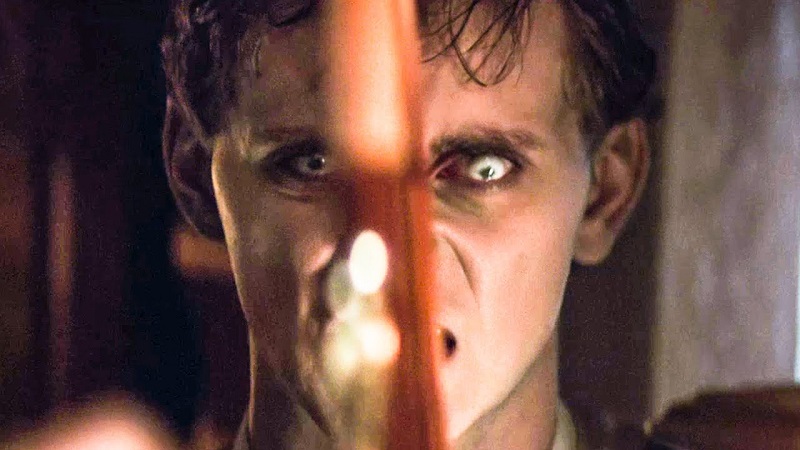 In life, few things are certain: death, taxes and countless horror movies launching each year at the box-office. As a fan of horror movies, that last part is not necessarily a bad thing except for the fact that most horror films that come out each year are …well, terrible. 2017 was a pretty decent year for horror though in retrospect with films like Get Out, Split, It and Annabelle: Creation providing that the genre is well and truly alive if filmmakers are willing to do something different with the genre.
Can 2018 be an even better year? Well I'm doubtful, but based on this new trailer for Winchester: The House That Ghosts Built, it looks like we are at least getting a good start to the year. Which shouldn't have been any doubt considering the film is starring none other than Helen Mirren in one of the lead roles. While horror movies are generally quite hit and miss, you can normally count on Mirren to deliver regardless of the circumstance. Thankfully though, if this new trailer is anything to go by, there is more to this movie than simply Mirren's performance to look forward to as it looks like it could be well and truly scary – something which is surprisingly rare for the genre.
While its premise is nothing new and the fact that it is very loosely based on a true story is something we see all the time, it's the creepiness of the set and the score that I think makes the trailer work. The direction from The Spierig Brothers (Predestination) also appears crazy enough for the film to unsettle its audience without the need for relying on endless jump scares. The film also stars Jason Clarke, and Sarah Snook, so the acting should hopefully be of a high standard.
Here's the official synopsis for Winchester: The House That Ghosts Built:
Inspired by true events. On an isolated stretch of land 50 miles outside of San Francisco sits the most haunted house in the world. Built by Sarah Winchester, (Academy Award®-winner Helen Mirren) heiress to the Winchester fortune, it is a house that knows no end. Constructed in an incessant twenty-four hour a day, seven day a week mania for decades, it stands seven stories tall and contains hundreds of rooms. To the outsider it looks like a monstrous monument to a disturbed woman's madness. But Sarah is not building for herself, for her niece (Sarah Snook) or for the brilliant Doctor Eric Price (Jason Clarke) whom she has summoned to the house. She is building a prison, an asylum for hundreds of vengeful ghosts, and the most terrifying among them have a score to settle with the Winchesters…
Last Updated: January 8, 2018