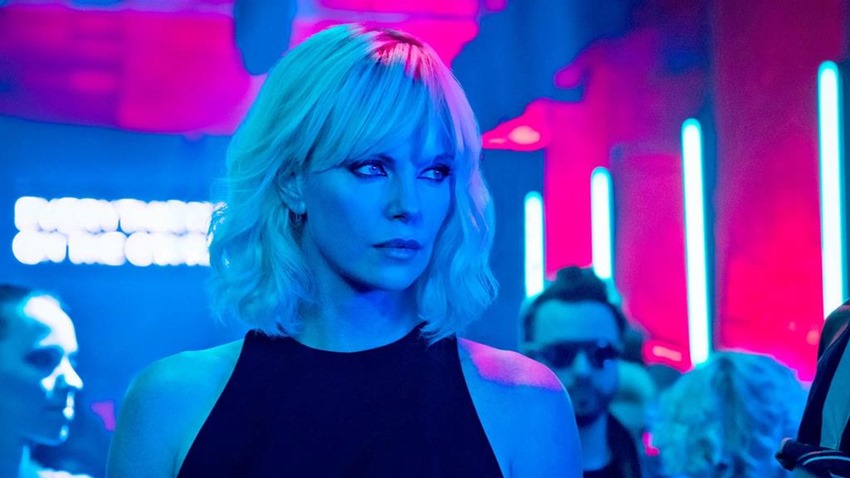 There's something to be said for car chase scenes that maximise the use of practical effects over computer trickery to deliver a few minutes of breakneck action. As a species, we just can't get enough of seeing beautiful vehicles abused and scrapped during such a scene, as films like Mad Max: Fury Road and the Fate of the Furious have demonstrated.
Both of those films have a common link: Charlize Theron. And while she's kicking all manner of ass in the upcoming Atomic Blonde, she's also going to showcase some Cold War era driving skills that looks incredible so far. Car chases where vehicles flip, roll and shatter as only a Hollywood film can deliver. How do they even manage to film sequences like that, while finding stunt drivers crazy enough to accept the job? Here's how according to Yahoo Movies:
If you can't see the video above, here's what you need to know from director David Leitch himself as he broke the scene down to its practical bones:
This is a practical shot, we're actually on a process rig where we have a camera through the roof of the car. So if you actually look at this right now, there's probably four or five people on the vehicle outside of our actors. The camera is moving within the space and they're having to do a dance. [Actor] Eddie [Marson] is laying flat as the camera is taking over his position and as the camera comes back around he's got to sit back up just in the amount of time that he's in the shot.

For the most part the backgrounds in camera except for two moments. One moment here, there's some digital augmentation of the cars. Second, this becomes a plain shot because we could only do the stunt once and we wanted to make sure that we got it right. So that was actually a digital stitch to keep the plate in the background. For the most part, we do a lot of that practice with the camera inside the car and a great grip and camera crew. And the stunt team that rehearsed it over and over with the camera.
And now you know. There's a certain art when it comes to filming these scenes and even while digital trickery has come far enough to make assembling such sequences easier, they're still an absolutely Herculean effort to execute successfully. Which should make you appreciate the technical wizardry that goes into assembling a cast and stunt crew to crash a car, that much more.
Atomic Blonde is out across most of the globe's cinemas. Locally, we'll have to wait until 18 August to see Charlize Theron give as good as she gets when dealing with Soviet-era assassins.
Last Updated: July 31, 2017