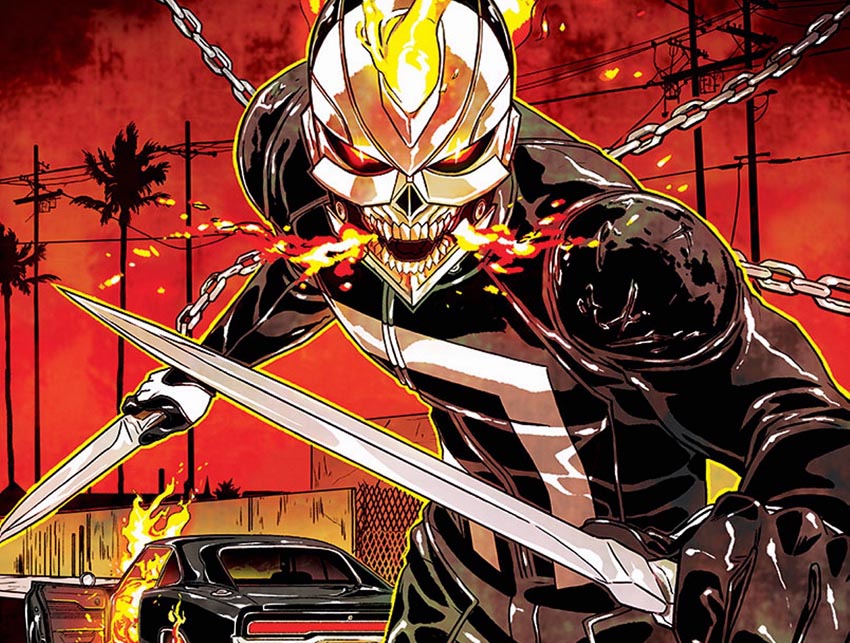 The Spirit of Vengeance will ride again! Just not quite the Spirit of Vengeance you may be hoping for. Variety reports that Hulu has put in an order for a brand new live-action TV series adaptation of Marvel Comics' Ghost Rider, and confirms that this will be the modern Robbie Reyes version of the character.
Of course, we most recently saw the Robbie Reyes version of Ghost Rider portrayed in awesome fashion by Diego Luna in season 4 of Marvel's Agents of SHIELD. The actor was an instant hit with fans, and Hulu and Marvel are doing the smart thing of having him reprise the role. However, it's being reported that Luna will be playing a version of Robbie Reyes that officially has nothing to do with his previous appearance on Agents of SHIELD. He still sounds exactly the same though, as Hulu's official press release describes him as "a quintessential antihero, consumed by hellfire and supernaturally bound to a demon. Reyes lives on the Texas/Mexico border and when he unleashes the Rider, Robbie brings vengeance for the innocents he encounters but struggles to control the power he wields. "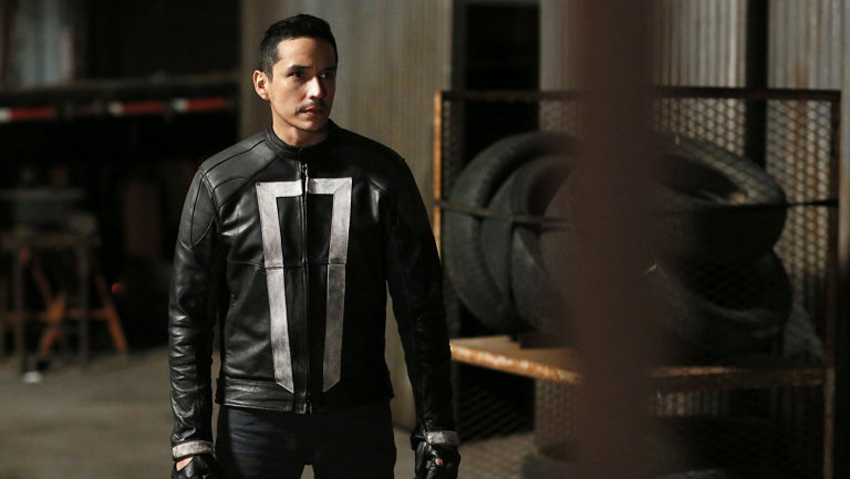 Ignoring Agents of SHIELD is disappointing but not at all surprising as it and the other Marvel TV series on ABC have never really had proper ties to the rest of the Marvel Cinematic Universe before. However, Marvel's Runaways which airs on Hulu does, and it makes sense that any new shows added to their lineup would also need to be more officially linked. Especially since Marvel owners Disney essentially owns Hulu as well after the recent historic Fox purchase.
Ghost Rider won't be the only hellish new effort on Hulu, as the streaming platform has also put in an order for a live-action series adaptation of Marvel's Helstrom. The original comics – spelled Hellstrom – followed Daimon Hellstrom, the half-human son of the biblical Satan. He and his half-human sister Satana were vastly powerful magic users. Daimon clung to his human heritage and his used his gifts alongside heroes like Ghost Rider to fight for good.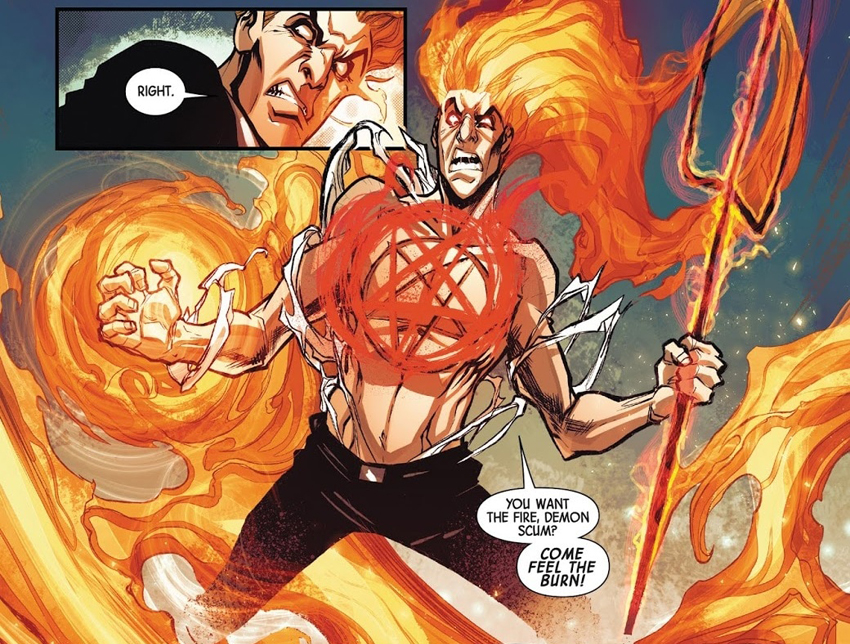 The Hulu series though will follow brother and sister Daimon and Ana Helstrom, who are "the offspring of a mysterious and powerful serial killer. The siblings have a complicated dynamic as they track down the terrorizing worst of humanity — each with their attitude and skills." So yes, this sounds like they're pulling a page out of Lucifer's book by turning a dark, supernatural fantasy comic into a police procedural.
Hopefully, I'm proven wrong though and these two shows are actually the start of a potential Midnight Sons crossover. The dark supernatural team of heroes boasted both Ghost Rider and Daimon Hellstrom prominently in its lineup alongside the likes of Doctor Strange, and – most importantly – Blade.
I recently theorized that Disney may use Hulu as a home for their more adult Marvel properties seeing as Disney+ will be all family friendly. At the time, I was referring to them reviving the cancelled Netflix shows led by Daredevil, but they could just be setting it up for much more. So when Marvel eventually announces a whole bunch of other supernatural stuff for Hulu including the long-awaited return to the screen of Blade, just remember who called it first. Or, you know, I'm hellishly wrong here.
Last Updated: May 2, 2019