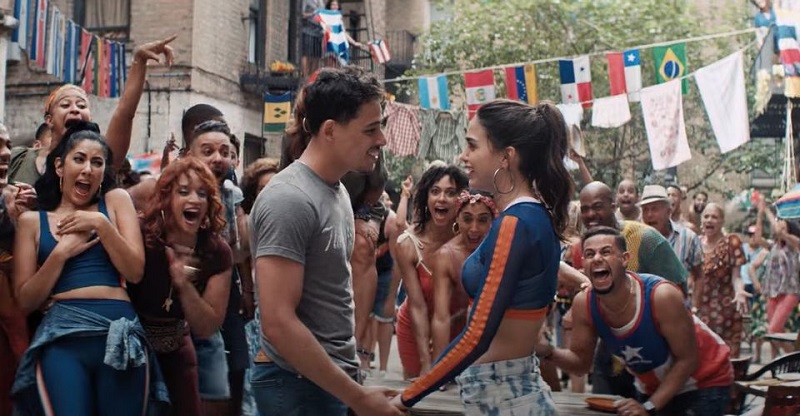 If there is one part of the entertainment industry that arguably fared worse than the movie industry, it's the theatre industry. While movies were able to release via streaming services, which saw massive growth during the year, there was little relief for theatres that have been shut down for a large portion of the past year. For those missing the spirit of Broadway and the electric magic that comes from those elaborate stage performances, then a treat will soon be on the way in the form of the screen adaptation of Lin-Manuel Miranda's Broadway production, In the Heights.
Miranda may have struck the big-time with his play Hamilton which became a runaway success, with a recording of the play even getting nominate for a Golden Globe earlier this year and been watched by millions. Before he made that runaway success, he showed the world what he was capable of with The Heights, which landed on Broadway in 2008 and ended up winning a total of 4 Tony Awards that year.
If Cats taught the world anything. It's that a good stage musical doesn't necessarily translate into a great film. However, based on these two new trailers for the Jon M. Chu directed film, this movie is unlikely to suffer from that same fate:
The film certainly has some ambitious musical numbers that should be a delight to watch and bring that real theatre feel to the screen. The movie will rise and fall by the story though and it does appear based on the evidence here that Chu has at least ensured those aspects of the narrative get enough attention too.
In The Heights sees Hamilton alum Anthony Ramos star as Usnavi, the owner of a bodega who dreams of returning to the Dominican Republic but struggles with whether he can leave his colourful New York City neighbourhood behind, much like the lively community he lives around.
In the Heights is scheduled for release on HBO Max on June 18.
Last Updated: March 17, 2021