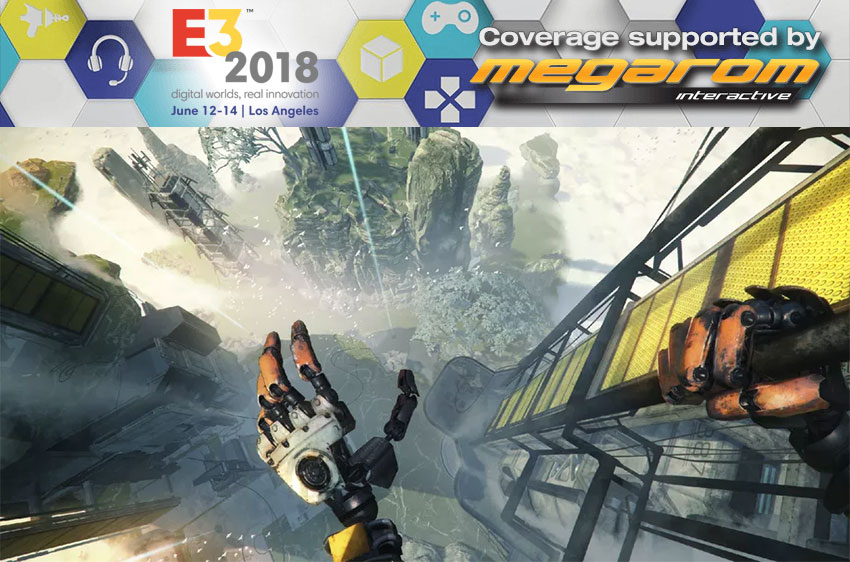 We're just a few hours from the Sony conference at E3 where Insomniac Games is set to show off its new Spider-Man game. However, a certain friendly neighbourhood webhead is not the only reason why Insomniac is over in Los Angeles as the acclaimed development house unveiled Stormland, a new VR open world adventure co-production with Occulus Studios.
In Stormland, players will take control of a robot gardener who finds his home and his body ripped up by a mysterious entity known as the Tempest (which also rearranges the environment randomly every week). It's now up to the player to take control of the robot to explore below and above the massive thunderhead clouds that populate its world as it tries to find its missing parts and unravel the mystery of the Tempest.
Insomniac Games Chief Creative Officer Chad Dezern was on hand during the PC Gaming Show at E3 to talk about the game, starting by explaining why the studio chose to make an adventure game in first-person VR. According to Dezern, it was "the expressiveness of having tracked head and hands and how we use that for scavenging and how we use it for combat" that convince the crew to use this format. To get around the limitations of movements in VR, Stormland will see you fly above the slipstreams, shoot lasers into cloud surfaces to create ramps, and use robot strength to propel yourself along and then fly through the world.
The game looks gorgeous to the point that I'm kind of upset that it will only be available in VR.
Last Updated: June 12, 2018