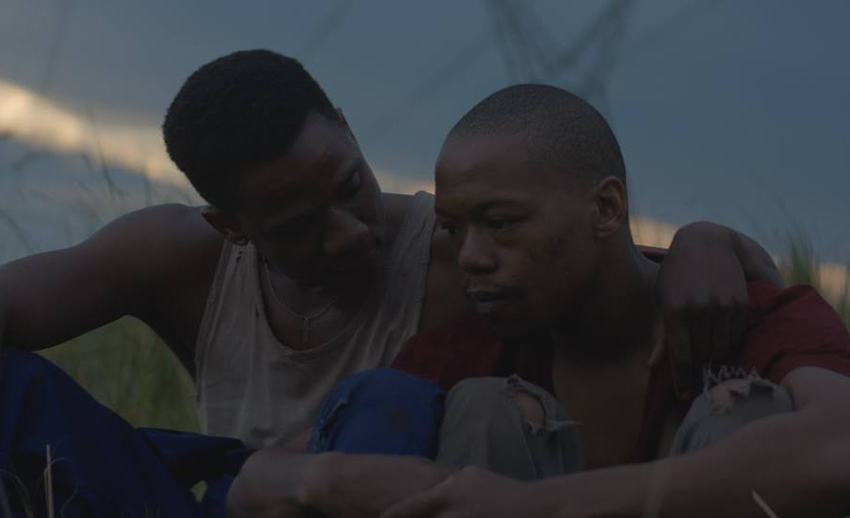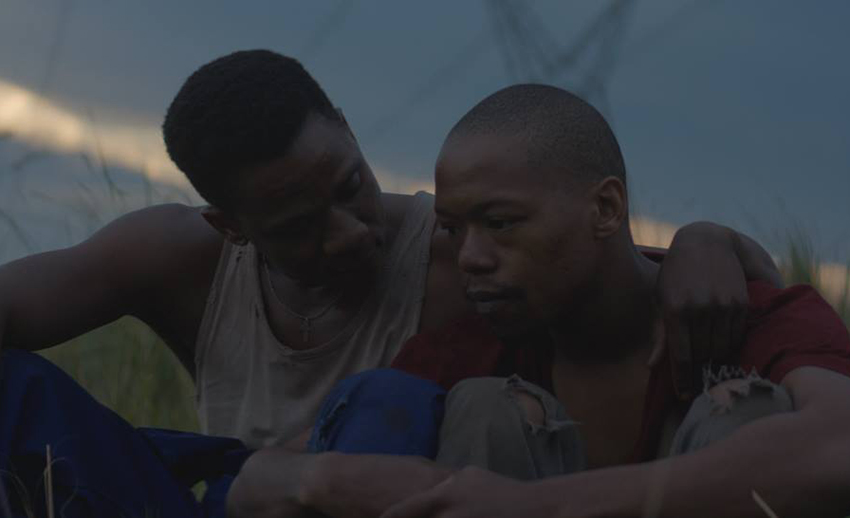 I have a friend who's a local director (you may have heard of him) who has been on my case for a while now to check out a local film titled Inxeba (The Wound) after it blew him away earlier in the year. I promised him I would, but me being scatterbrained me, I completely missed it when Inxeba had a limited 7-day run at cinemas last month just so that it could be eligible for next year's Oscars (the cut-off period is the end of September). I'm definitely not forgetting about it again though, that's for sure.
Part of that new wave of South African cinema that we've been so excited about recently (see: Here), Inxeba (The Wound) is a gay love story told entirely in isiXhosa, starring musician and singer Nakhane Toure, which centres around the already controversial Xhosa male initiation ceremony of Ukwaluka. This taboo-busting film has been lighting up the international film festival circuit drawing tonnes of praise from all who see it for its powerful and emotional telling of this very difficult story.
And it would seem that director John Trengove and his cast and crew's efforts have been summarily rewarded as Inxeba (The Wound) has now officially been chosen as South Africa's entry in the Best Foreign Language Film category at the 90th Academy Awards (aka The Oscars) in 2018.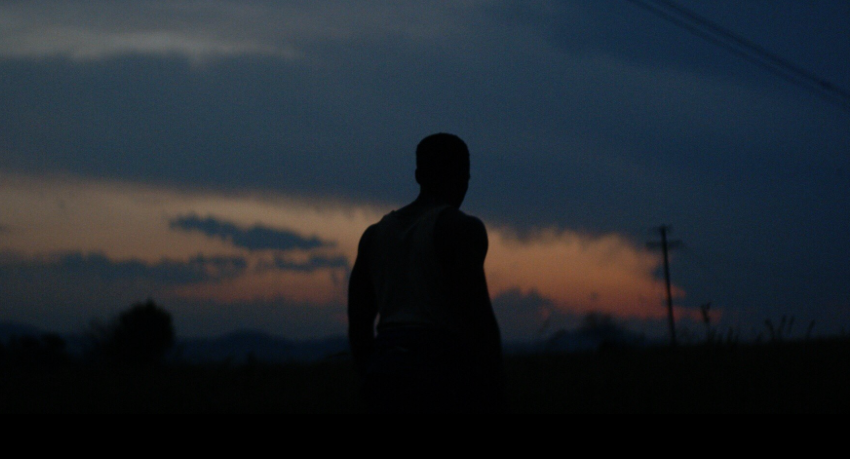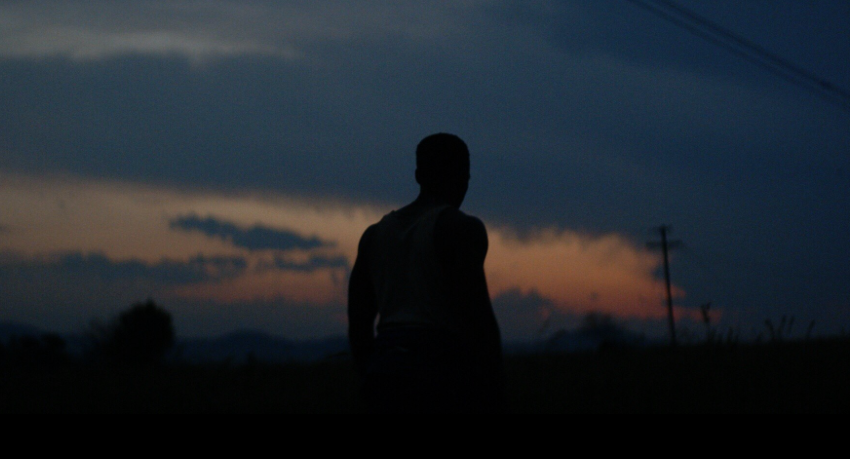 In a press release, producer Elias Ribeiro revealed how on its very first screening at the Sundance Film Festival this year there was already Oscar talk and an offer for global licence rights to the film from "the biggest VoD platform in North America" (I think it's safe to assume they're referring to Netflix). However, as enticing as it was, Ribeiro and co didn't bite.
They were the first ones to talk about Foreign Language Oscars potential but they did not confirm anything in writing and wanted to restrict the theatrical life of the film to enable the film to be a novelty on their platform. Saying no to them was one of the toughest decisions we ever had to make, but it paid off.
Backed by one of the leading French sales companies, Pyramide International, the producers started in January to work on the positioning of the film as an Academy Awards contender. To date the film has found a home in more than 30 countries between distributors and broadcasters, proving its international appeal. And that appeal was definitely South African as well, as co-producer Cait Pansegrouw explained.
Locally, the film took home two awards at the longest running festival in southern Africa, The Durban International Film Festival, for Best Actor and Best South African Director. It was the best-performing film at both of its qualifying run cinemas in September. It's a film that was five years in the making, from inception, and it is one that all South Africans can be proud of.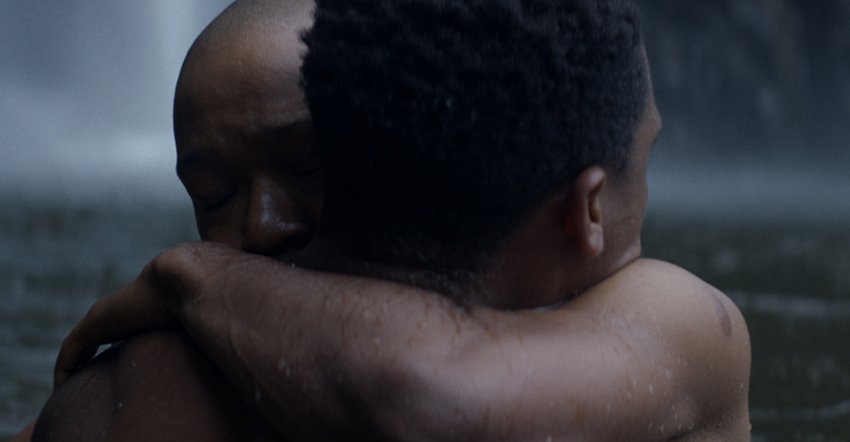 Inxeba (The Wound) has won 12 International Awards thus far, three them in the United States, with The New York Times listing it on their Critic's Pick List and Variety announcing the South African entry yesterday calling it "An unflinching examination of sexuality, masculinity and cultural identity".
Peter Kwele, Head of Marketing and Communications at the National Film and Video Foundation (NFVF) congratulated the creators of 'Inxeba', saying, "It is important for the content we produce to disrupt and propel audiences to introspect and the film's focus on important aspects of our culture and traditions, while addressing topical issues of identity, masculinity and sexuality does just that. I hope that we as South Africans will engage constructively around these issues."
Director John Trengove echoed that sentiment, saying that he had hoped to provoke a reaction from South African audiences with a subject that is still taboo in many sectors. To have that reaction be as positive as it is, has been "satisfying".
To be honest, this would not be a satisfying moment if it wasn't for the overwhelming love and goodwill we've received from South African (and in particular isiXhosa) audiences in the last few weeks.

Going into this, we were committed to making the kind of film that wasn't being made in our industry. We told a story we felt was urgent, and we created the kind of male characters that we think are sorely lacking on our screens. We never once thought we'd make a crowd-pleasing film, let alone one that would represent South Africa as an Oscar submission. I hope this encourages other local filmmakers to take bigger risks and to try to express something of our uniquely South African experience.
You can check out the synopsis and trailer for the Inxeba (The Wound) below, but I have been informed that this little preview doesn't effectively sell how gripping and powerful this movie is. Unfortunately, it's all we have to go on for now until the movie receives its official wide theatrical release on 2 February 2018.
Xolani, a lonely factory worker, joins the men of his community in the mountains of the Eastern Cape to initiate a group of teenage boys into manhood. When a defiant initiate from the city discovers his best kept secret, Xolani's entire existence begins to unravel.
For those who are not aware, how the Best Foreign Language Film category at the Oscars works is that each country needs to submit an entry that meets the Academy's eligibility requirements and which has been chosen by local jury or committee comprised of peers from the film industry. Once all countries have selected their entries, English-subtitled copies of all submitted films are shipped to the Academy, where they are screened by the Foreign Language Film Award Committee(s), whose members select by secret ballot the five official nominations out of which the winner will be selected during the action Oscars ceremony.
By being selected as South Africa's official entry, Inxeba (The Wound) joins such esteemed company as previous entries Skoonheid (Beauty), Four Corners, Elelwani, Noem My Skollie, Little One and Tsotsi, the latter of which took home the award in 2005.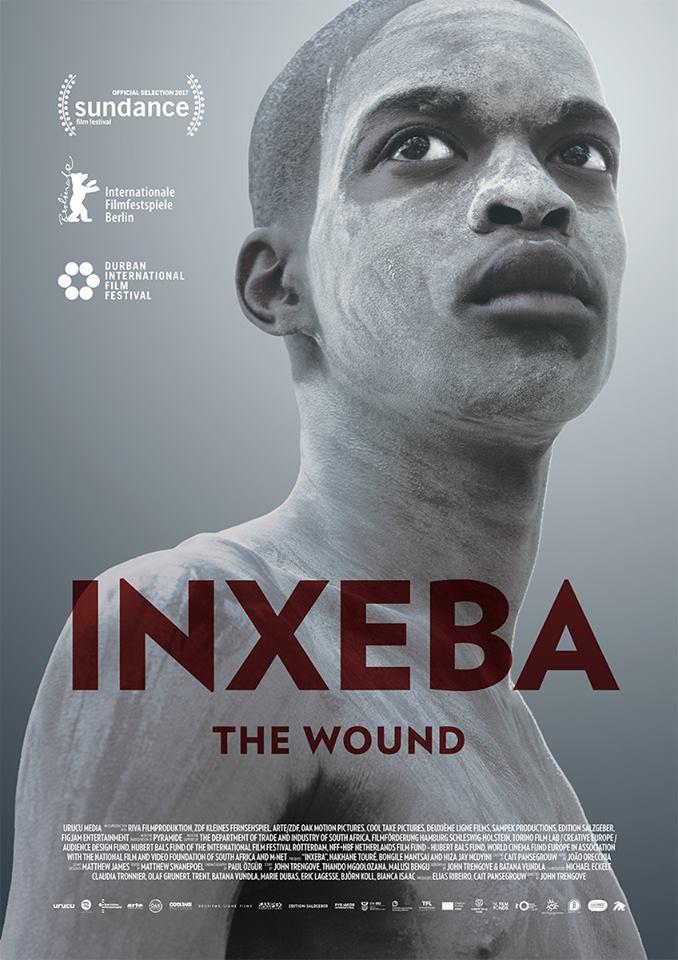 Last Updated: October 3, 2017