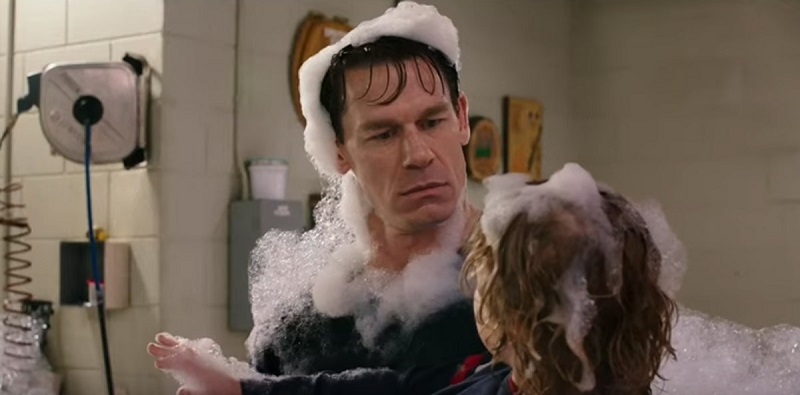 Not sure what it is with big muscled men wanting to star in comedies for kids, but it seems Hollywood is continuing a trend that started with Arnold Schwarzenegger in Kindergarten Cop and continued with Dwayne Johnson in The Tooth Fairy. Now John Cena is having his opportunity to go from muscle-bound hero to childminder in this new family comedy Playing With Fire.
Directed by Andy Fickman and written by newcomer Dan Ewen and Matt Lieberman, Playing with Fire uses the aforementioned Kindergarten Cop formula of pitting a tough-guy actor against a pack of trouble-making children, with the kids once again seemingly coming up on top. This time around Cena plays a hard-headed and tough firefighter who, after rescuing a group of kids in a tragic fire, needs to look after them until they can find legal guardians. What follows turns out to be a predictably tougher job than he and his fellow firefighters (Keegan-Michael Key, John Leguizamo and fellow wrestler Tyler Mane) had ever imagined.
As a movie, this looks predictably formulaic and is easily targeting a young audience with its silly gags and humour. There is no doubt going to be some heartwarming character moments in there somewhere, but otherwise appears largely forgettable and the kind of movie that only gets seen because parents need to watch something with the kids. These movies often tend to only work based on the strength of the star and while Cena has shown a knack for comedy, I'm not sure he is enough to hold this movie together.
He just seems a more effective actor with a gun, rather than a kid, in hand. I mean, we get it, these big men all have softer sides, but that doesn't mean we wouldn't rather prefer to see them running around and fight people instead.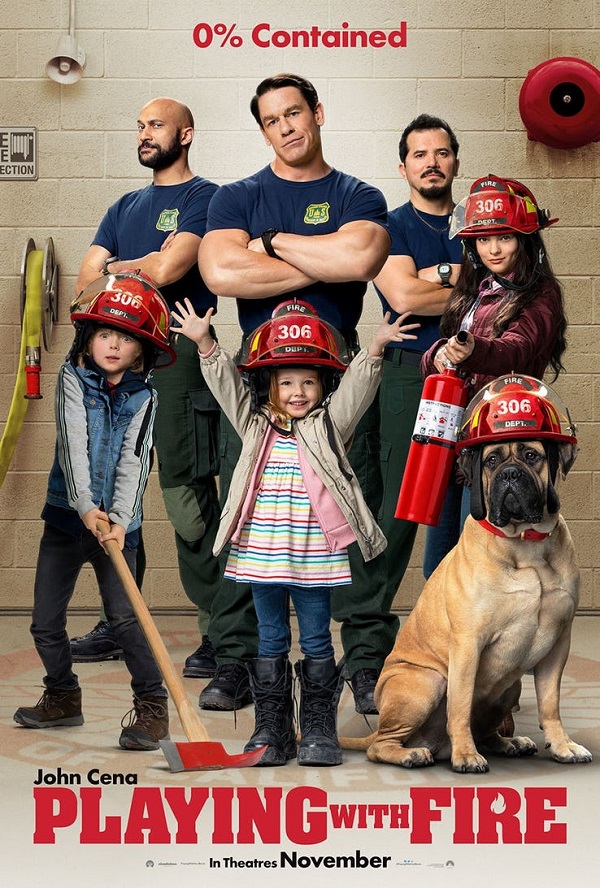 Playing with Fire is out in cinemas this November
Last Updated: July 18, 2019