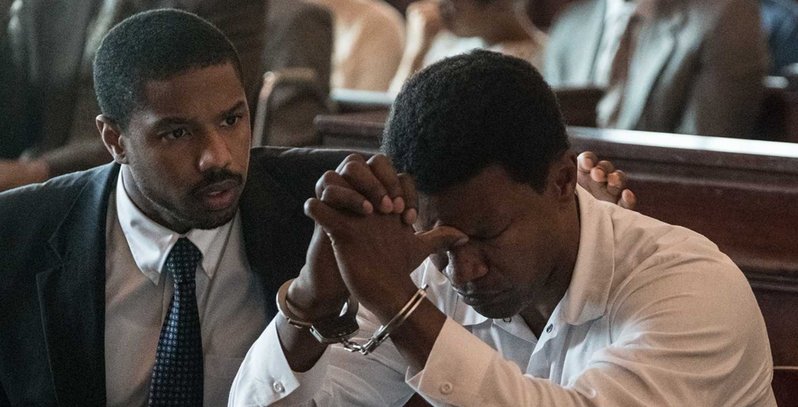 Considering the difficult time we are going through as a nation it's only fair that we all take a stand for the rights and dignity of all. And while this new movie from writer/director Destin Daniel Cretton is not about our local struggles, it certainly embodies the spirit of fighting for the unjust and standing up against the ills of society.
Based on a screenplay Cretton co-wrote with Andrew Lanham and based on Bryan Stevenson's memoir, Just Mercy: A Story of Justice and Redemption, Just Mercy following the story of Stevenson (Michael B. Jordan) who as a young lawyer fresh out of Harvard heads to Alabama to defend Walter McMillian (Jamie Foxx), a man who's been imprisoned for murder despite having evidence that proves his innocence. It's a move that touches not just on the injustice of the US justice system, but on race, social status and the need to put aside differences to fight for the right cause:
This film certainly looks like a rousing battle cry and is packed with a lot of emotion and feel-good spirit about it. Jordan and Foxx look as compelling as they ever have in this film and are joined by Brie Larson who stars as advocate Eva Ansley who also appears to give a similarly rousing performance here. This is the kind of movie that is designed to move you and make you feel connected to its cause and it certainly has the cast to pull this off.
This is a film which looks primed to not only play on people's emotions but with people's votes too as it releases in late December in the US to make itself eligible for award season before releasing locally here on January 17th 2020.
Last Updated: September 5, 2019