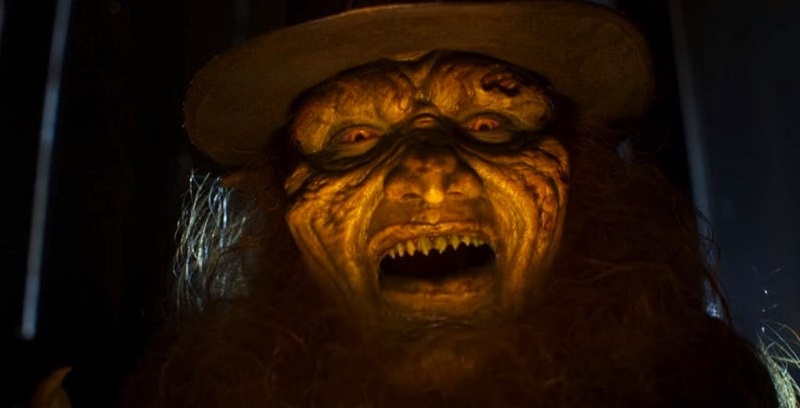 The funny thing with horror franchises is that they never die, even after the antagonist has been killed or destroyed at least 5 or 6 times. The genre has a penchant for milking their franchises to death by releasing unnecessary sequels every few years when they're not just rebooting them. We've seen this with the likes of Halloween, Nightmare on Elm Street, Texas Chainsaw Massacre, Friday the 13th, Child's Play, The Amityville Horror and many others. And you can add Leprechaun to that list too.
While the Leprechaun franchise has been nowhere near as iconic or successfully as the aforementioned properties, it gained enough of a following since it first came out in 1993 (starring Jennifer Aniston) that it went on to see a further 5 sequels made. They all starred Warwick Davis in the role of the titular Leprechaun before eventually getting an ill-fated and terrible reboot by WWE films again in 2014. However, it's safe to say that outside of arguably the first film, that the Leprechaun series has not exactly been a good one. Now there's another reboot titled Leprechaun Returns coming from SyFy. My expectations are rock bottom for this one. Let's see if the new trailer changes those expectations at all:
Nope. This still looks terrible. This sequel seems to follow the concept of the recent Halloween movie where it acts as a sequel to the original film and ignores all the other terrible movies. Unlike Halloween though it's not seen its main stars return as the Leprechaun is played this time by Linden Porco, and Aniston has probably been wise in staying very far away from this film. There is one connecting actor in Mark Holton returning in the role of Ozzie Jones, but otherwise it tries to tell us the story of the dreaded Leprechaun with a love of gold with an entirely new cast.
Also, unlike the recent Halloween sequel, this looks terrible. There is certainly an element of fun to be had based on the Leprechaun's antics, but any intelligence and scares seems a long way off on this one. Like most horror films though with a weird cult-like following, it could probably still gain a lot of attention for SyFy when it becomes available on their network in March 2019.
As I can't remember too much from about the original, I could use the time to catch up before watching this. But I probably won't as I would rather spend time watching much better films instead.
Last Updated: November 16, 2018