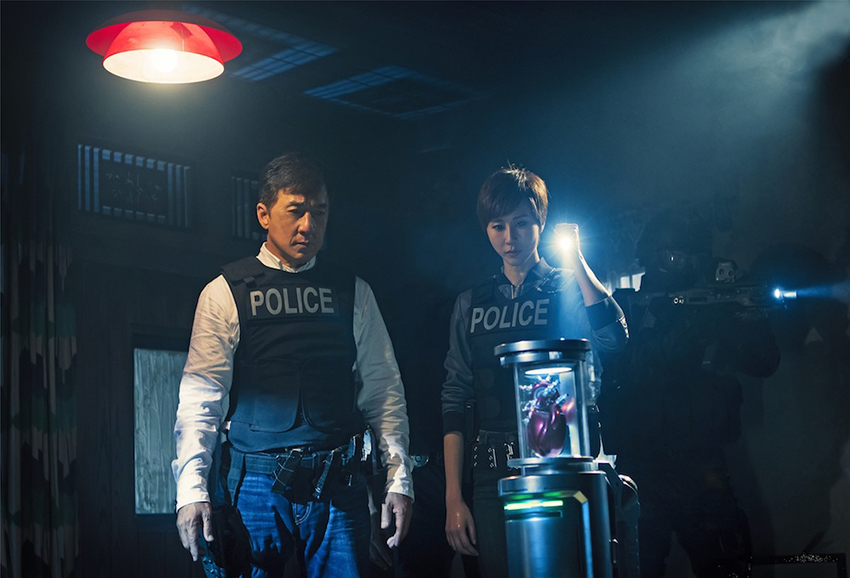 It was almost exactly six years ago when Jackie Chan revealed at the 2012 Cannes Festival that he was retiring from action films. As Chan had been one of my childhood heroes, I was expectedly bummed at the news, but it wouldn't take long for me to perk up again as the 64-year old martial arts legend clarified that he wasn't retiring but would merely be toning things down as his body wasn't able to cope with the insane stunts on which he made his name. Looking back over his filmography in the last half a dozen years though, I kind of wish he had actually retired and ended on a high instead.
While there has been one fantastic exception in last year's The Foreigner (well, three if you include his animated work), the rest of Chan's output has been irritatingly unfunny Hollywood action comedy collaborations and bizarro CG-heavy Asian work steeped in silliness (I hope he was at least paid a small fortune for starring in Kung Fu Yoga). That trend is unfortunately continuing with Bleeding Steel.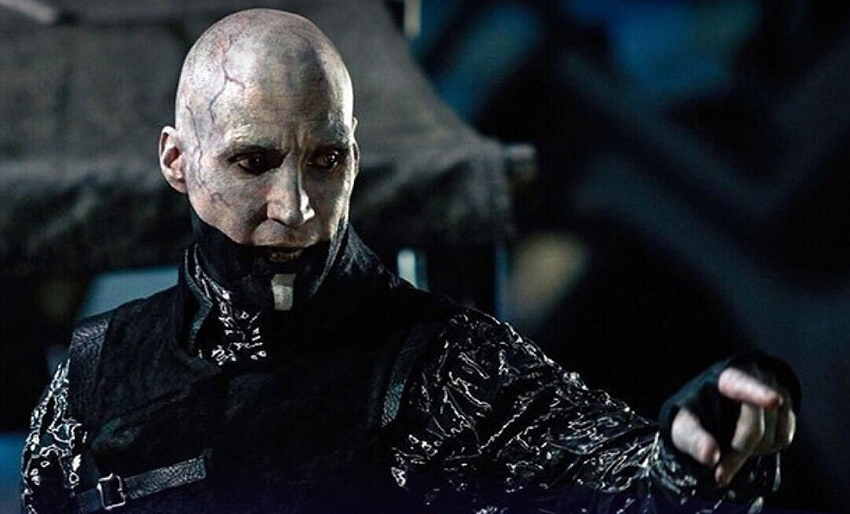 The upcoming sci-fi action thriller sees Chan mash up both the hard-nosed policeman and troubled father trying to save his daughter roles that he has played so many times in his career, and then blends them with a sci-fi story that has him fighting what looks like an unmasked Darth Vader cosplayer by way of Star Trek's Borg with the least menacing name in movie villain history. I mean, Andre? Really? Oh and there's something to do with a mechanical heart, and a giant spaceship, and power armour and holy crap this movie looks totally bonkers but somehow is playing itself completely seriously. Check out the trailer below and see what you think.
In an action-packed drama reminiscent of '80s techno-sci-fi thrillers, Jackie Chan stars as Lin, a police inspector in modern Hong Kong. While tracking down a deranged, mecha-enhanced villain, Lin discovers that a geneticist's lost bio-chemical invention has been surgically implanted into his missing daughter. With the help of a young hacker, Lin connects the dots between the device that haunts his daughter, his enemy's sinister army, and a strange cultural phenomenon called Bleeding Steel.
Bleeding Steel – which was directed by Leo Zhang – was actually released in China back in December 2017 already but it is finally getting a release in limited theatres and VOD in the rest of the world on 6 July 2018.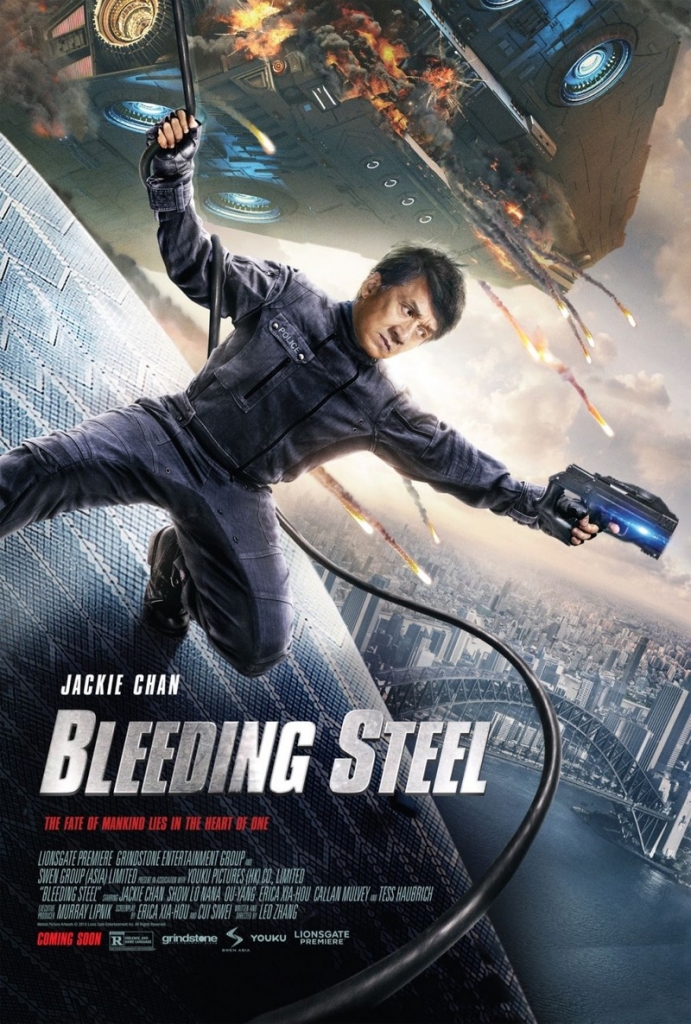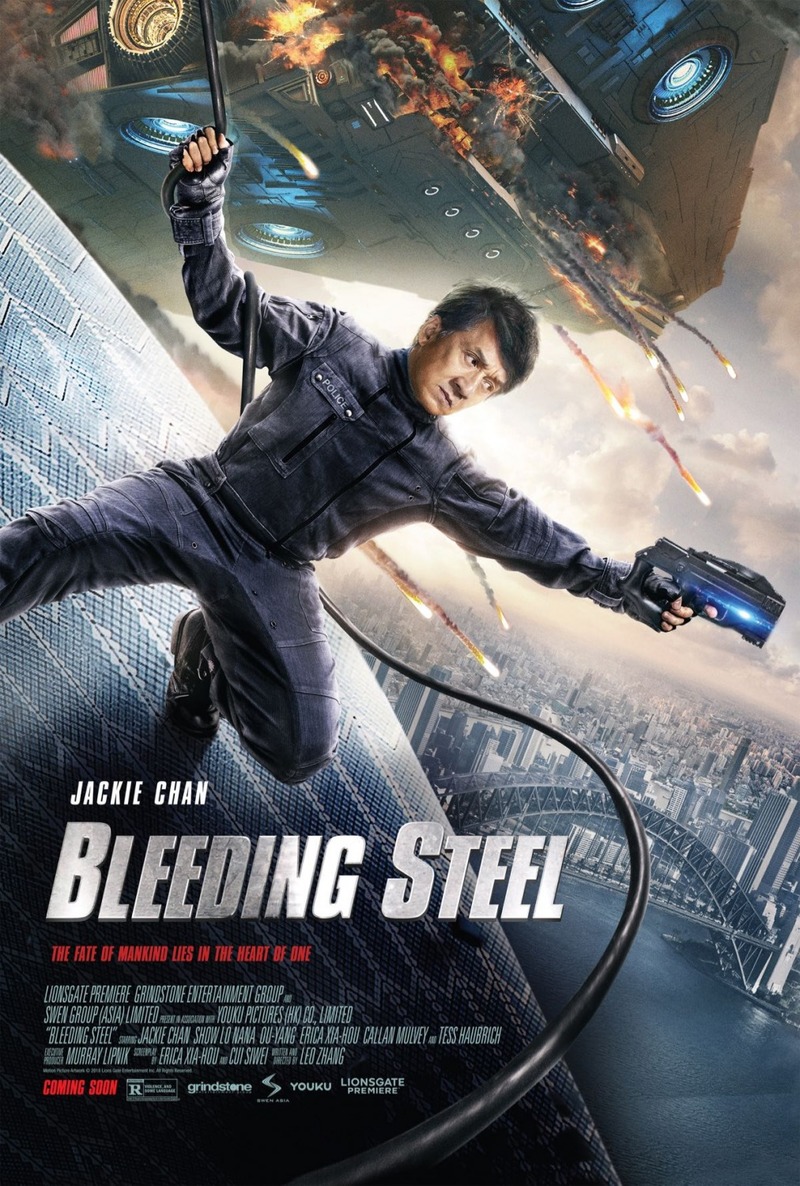 Last Updated: May 21, 2018