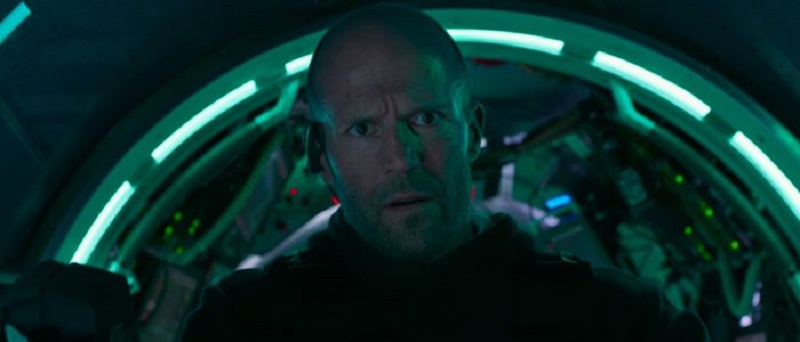 If there is one actor that defines pure action, it's Jason Statham who seemingly doesn't have a dramatic bone in his body. And if there is one creature that spells out terror for many people – mostly thanks to Steven Spielberg's' Jaws – it is sharks. Put them together and what do you get? Well, a movie about sharks with Jason Statham in it, silly!
However, make that shark a massive beast that makes Spielberg's robotic shark go and cower in the corner and then you might finally have a good match for a creature that can be worthy of Statham's heroics. Mind you, based on the size of the shark we get to see in this new trailer for The Meg, and we may need an entire army of Statham or The Expendables to take this massive beast out.
For those of you that were hoping that a movie about a shark terrorising the water would bring back memories of Jaws, I will have to refer you to my line above about Statham; whose acting influence seems to be all over this movie. While the first parts of the trailer look like it might be quite a scary film, as it goes on, it becomes clear that this is going to be more about significant action than scares. Still, I can't help but think that this looks fun. And that retro soundtrack only adds to the silliness of it all, one-liners included.
The Meg will see Statham joined by Li Bingbing, Rainn Wilson, Ruby Rose, Winston Chao and Cliff Curtis as together these group of scientists and action-heroes will try and save the world from the most significant living shark in history that for some reason after a million years in hiding, has a taste for human flesh.
The movie is directed by Jon Turteltaub (National Treasure) is no stranger to cheesy and fun action movies, but is surprisingly written by James Vanderbilt (Zodiac, The Amazing Spider-Man) who brings a little more depth into his films. Something which this movie seems to have plenty of if you refer to how far down into the ocean they are willing to go. As for depth of story, I wouldn't hold out too much for this one.
The Meg is expected to release in Aug this year. Early enough before summer to forget about when its time to hit the beaches and sea again. Unless you stay in Cape Town, where sharks are the last thing you worry about because hypothermia will kick in way before they ever reach you. Now that I think about it, it's a surprise no one in Cape Town has turned the thought of swimming into a horror movie yet.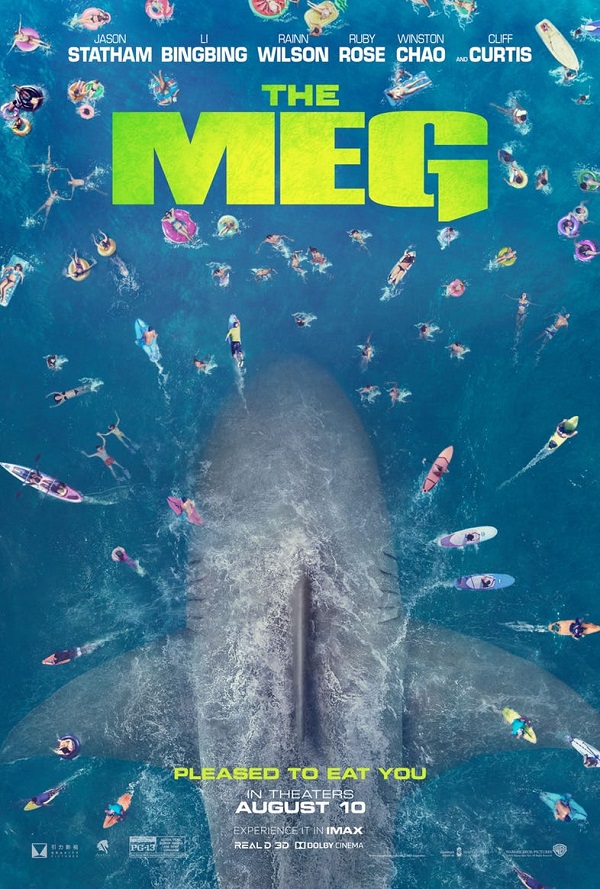 Last Updated: April 10, 2018