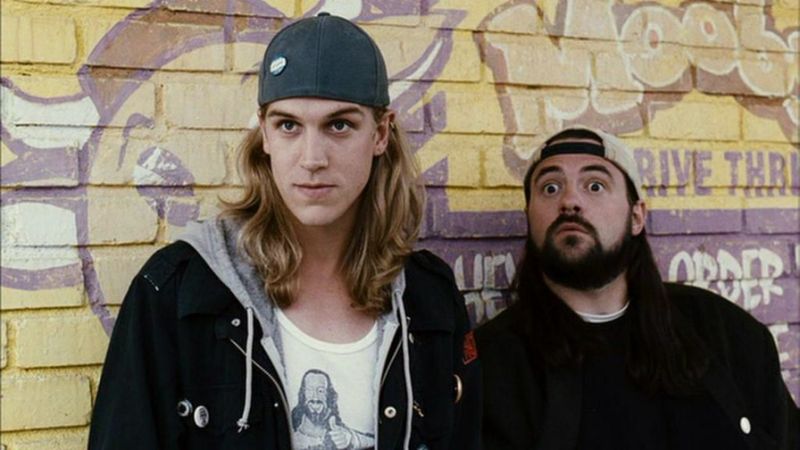 When we think of great onscreen parings, it easy to think of Bruce Wayne and Alfred, Laurel and Hardy, Butch Cassidy and the Sundance Kid, Frodo and Samwise, Don and Michael Corleone, Thelma and Louise, Han Solo and Chewbacca or even Agent J and Agent K. However, while it's hard to think of any these movie characters without the other, perhaps two cinematic icons that are even more inseparable than all of the above, are Jay and Silent Bob. The two stoner pals played by Jason Mewes and director Kevin Smith respectively that pretty much became a staple of Smith's movies despite not adding much relevance to the plot in many of his films (Jay and Silent Bob Strike Back aside).
Still, besides how silly the two pals could often seem, it's a pairing that the cinema world has been missing. Which is exactly why director Kevin Smith has been working on a new Jay and Silent Bob movie in which the characters go back to Hollywood to stop the Bluntman and Chronic movie from being rebooted.
However, according to a new report from The Tracking Board, there is more than just a movie script that is in the works for the star pairing, but also a new VR series that will be built around the two characters for STX Entertainment. Smith will write, produce and direct the series which will be shot entirely from the perspective of Silent Bob. The plan is for viewers to follow Jay as he leads the way through a series of likely really bad ideas and hopefully give us a little more insight into actually what Silent Bob is thinking about all that time.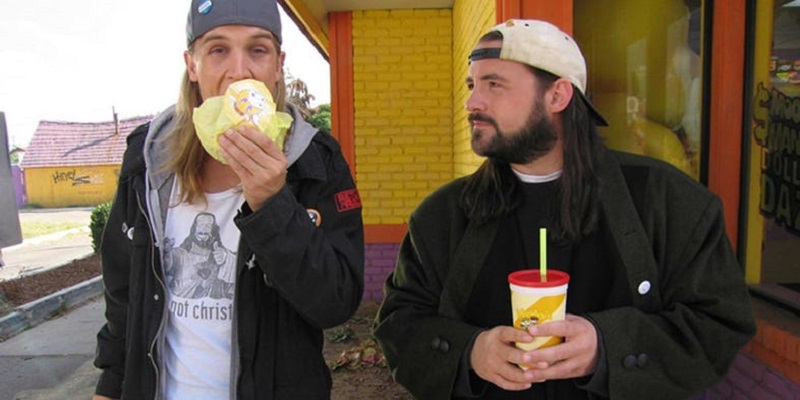 It certainly sounds like a fun concept, though the thought of nothing but Jay for an entire period of time does come across as a little off-putting. After all, there is only so much weed the guy can smoke and silliness he can speak about before you get tired of it. What made the pair work so well in the movies is that you often only got them in small doses, so hopefully these episodes don't go on too long otherwise I can see it wearing out very quickly. Especially when you factor in how the nature of VR can easily make people feel queasy after an extended period of time.
The series is part of a whole new slate of VR shows that STX is hoping to kick off. The first of which is The Limit, a live-action series from Robert Rodriguez. The studio believes that there is a big future in VR and is looking to invest heavily on more of these shows in the future.
We don't have a release date on the planned Jay and Silent Bob series though the report indicates we are likely to see it becoming a reality before a new Jay and Silent Bob movie. Snoochie boochies dude.
Last Updated: April 5, 2018