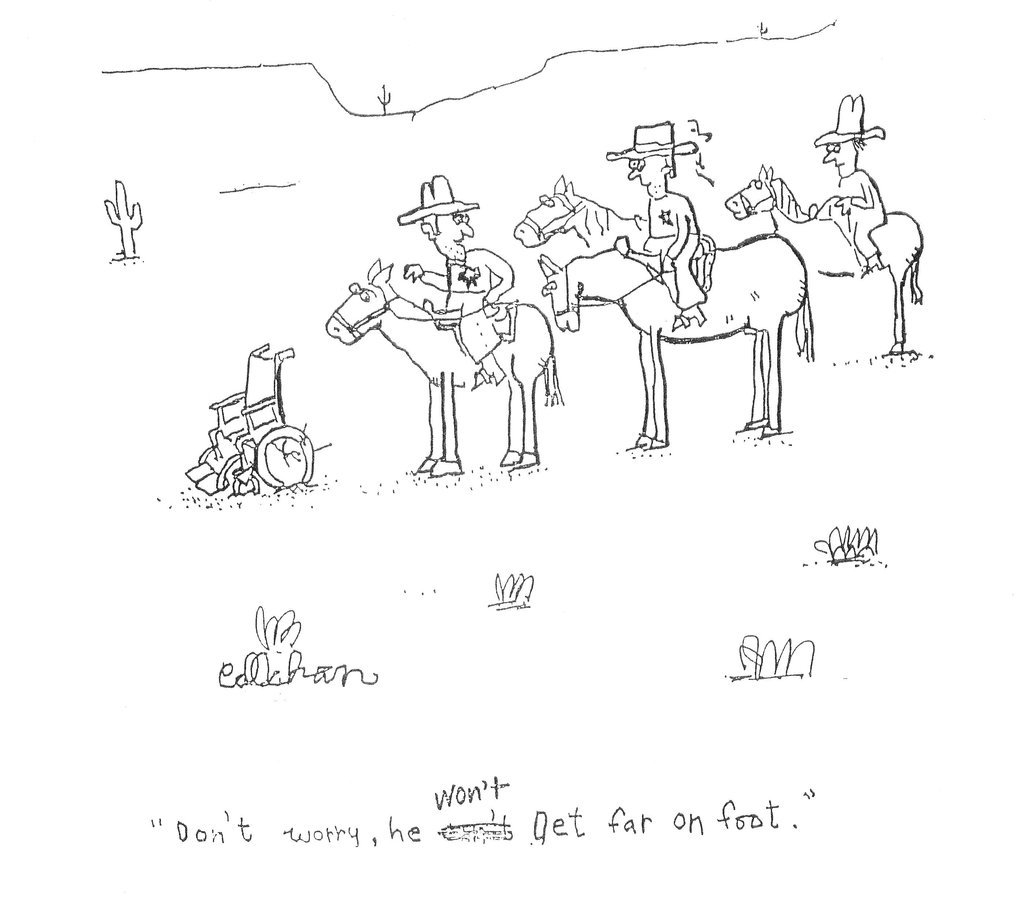 Don't Worry, He Won't Get Far On Foot is the upcoming movie from Amazon Studios that's based on the 1989 autobiography of the same name of cartoonist John Callahan, and who passed away in 2010. He became a cartoonist after being involved in a car accident at the age of 21 that left him a quadriplegic, and his work was published in the Portland newspaper, Williamette Week, for 27 years until his death. He was an often controversial figure given his subject matter, which regularly tackled disabilities and the macabre with some very dark humour.
Director Gus Van Sant (Good Will Hunting, Elephant) has assembled an all-star cast to bring this tale of dealing with ones demons to life, including Joaquin Phoenix (as Callahan), Jonah Hill, Rooney Mara, and Jack Black.
The official plot synopsis is as follows:
After Portland slacker John Callahan (Joaquin Phoenix) nearly loses his life in a car accident, the last thing he intends to do is give up drinking. But when he reluctantly enters treatment – with encouragement from his girlfriend (Rooney Mara) and a charismatic sponsor (Jonah Hill) – Callahan discovers a gift for drawing edgy, irreverent newspaper cartoons that develop a national following and grant him a new lease on life.
Let's take a look:
Based on what I see in the trailer I suspect this will be a very polarising (much like the subject) movie for audiences. It looks like the standard drama about learning to overcome life's obstacles, which tend to follow the same predictable pattern. Drama lovers should enjoy this, especially since Joaquin Phoenix always delivers the goods and this looks to be no exception, but I don't see it appealing to those with a more passing interest in the genre.
What do you think?
Don't Worry, He Won't Get Far On Foot will premiere during the Sundance Film Festival (which starts tomorrow) and is due for its theatrical release on 11 May. It also stars Beth Ditto, Olivia Hamilton, and Udo Kier.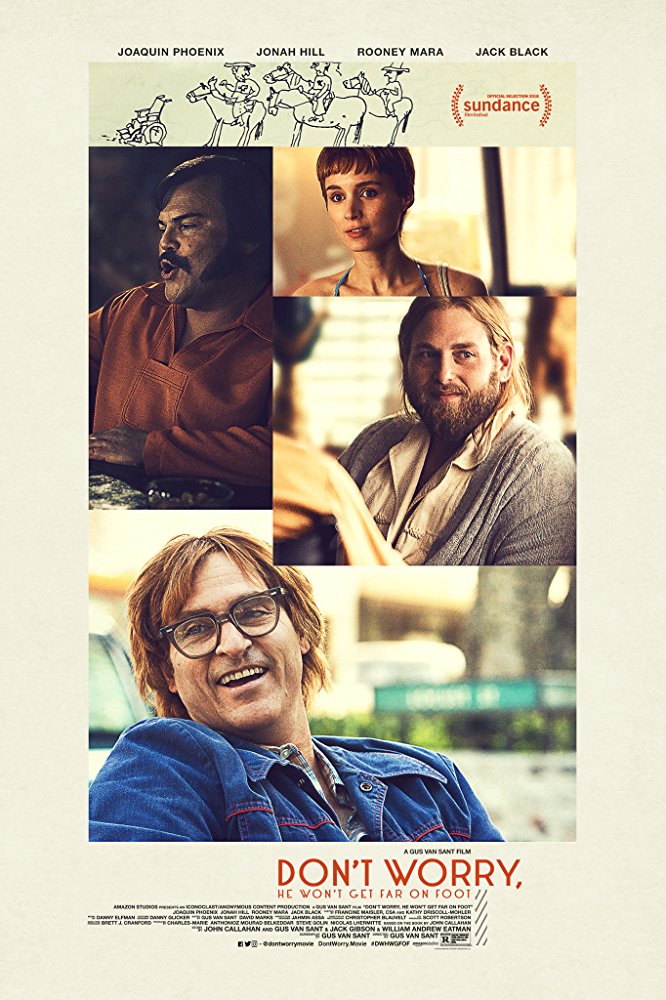 Last Updated: January 17, 2018