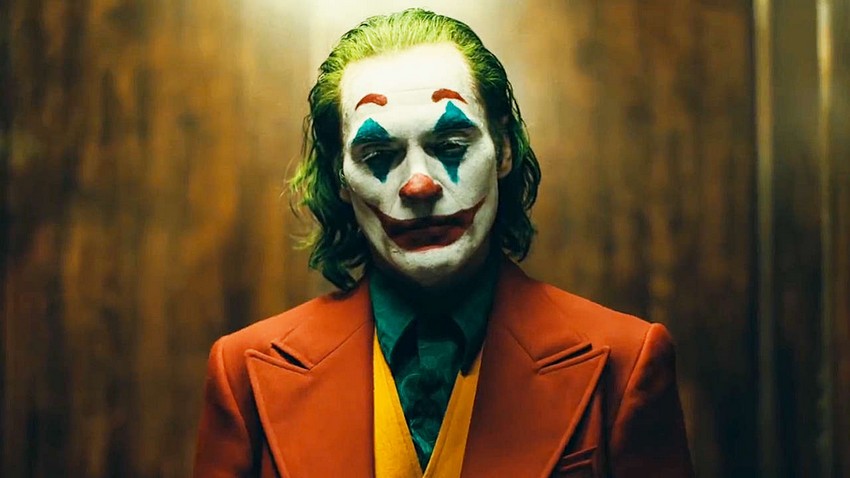 When the final trailer for Joker dropped last week, we were blown away with how amazing director Todd Phillips' revisionist take on the iconic DC Comics villain was looking, with Joaquin Phoenix's portrayal of failed comedian Arthur Fleck looking especially incredible. Apparently though, we didn't know the half of it.
The film debuted at the Venice Film Festival this weekend past, and that should already tell you that this was not your average comic book film. And according to the response from critics in attendance, there's absolutely nothing average about this film. The R-rated Joker is being hailed as a cinematic "masterpiece" with Phoenix's performance apparently making him a surefire contender for Oscar gold. At the time of writing, the film is sitting on a 88% Fresh rating on RottenTomatoes with an average score of 9.05/10. Damn!
Besides for an absolutely transformative performance for the ages from Phoenix, praise has also been heaped on Phillips' Martin Scorsese-like tendencies with many a comparison to Taxi Driver and The King of Comedy. Special mention has been made of how brutal and gritty it is. A handful of critics have had some issues with the film – particularly how the film's incel-like lead character's actions could be grossly misunderstood thanks to Phillips not making some necessary narrative choices – but overall, Joker sounds like a true classic in the making.
Here are some Twitter reactions from those who got to see it after they left the screening. That is, after the eight-minute-long standing ovation that they gave the film.
Joker's full review embargo has since lifted, so full reviews have also hit the web. Here are a few excerpts.
Featuring a riveting, fully realized, and Oscar-worthy performance by Joaquin Phoenix, Joker would work just as well as an engrossing character study without any of its DC Comics trappings; that it just so happens to be a brilliant Batman-universe movie is icing on the Batfan cake. You will likely leave Joker feeling like I did: unsettled and ready to debate the film for years to come.
There was a danger in Phillips' decision to take inspiration from Martin Scorsese, and in particular to aspire to a marriage between Taxi Driver, The King of Comedy, and Mean Streets — some of Scorsese's greatest and most dissected works. The result is frankly somewhat of a miracle, because succeeding at aspiration toward Scorsese's 1970s and early-1980s output is almost certainly doomed to disappoint… except Phillips succeeds.

Rather, Phillips doesn't just "succeed" — I will speak blasphemy and say he quite possibly succeeds in certain ways Scorsese probably wouldn't have.
Phoenix is all in and then some, a performance so dazzling risky and original you might as well start engraving his name on the Oscar right now. No joke, this is a movie — premiering today at the Venice Film Festival — unlike any other from the DC universe, and you will find it impossible to shake off. At least I did.

The supporting cast couldn't be better, and that includes De Niro and Frances Conroy as Arthur's mother, along with many others along the way. This movie will have you reeling – and thinking. In a country of seemingly weekly mass murders at the hands of someone with a gun, this comic book origin tale of Joker is a must-see.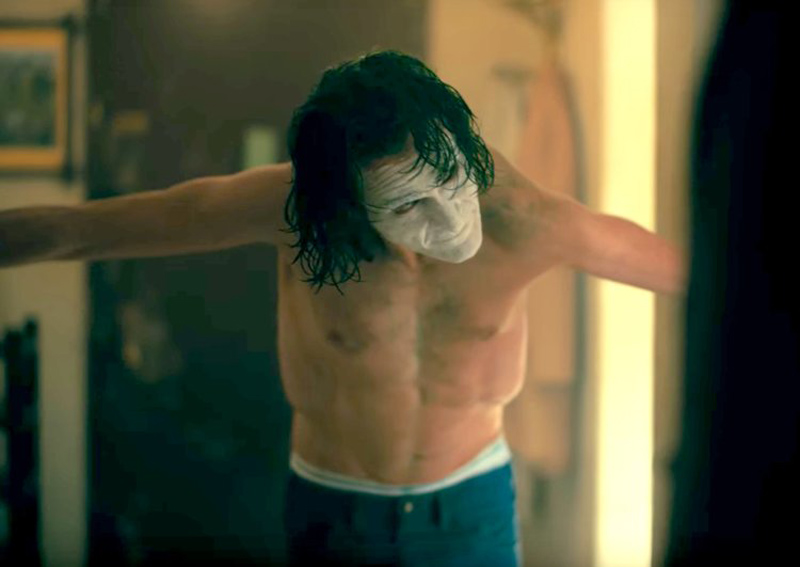 You may squirm in your seat as Fleck crosses line after line. He commits unspeakable crimes–the kinds we see in real-life headlines seemingly every other day. And the scariest thing is that, throughout the movie, many of these acts seem justified. Fleck never becomes totally unsympathetic–as viewers, we can always understand where he's coming from. Joker humanizes a murderer in a way that may make the kinds of disenfranchised real-world mass killers we now see regularly salivate–or, in the worst possible scenario, provide them inspiration. It's powerful and potentially controversial, which is part of what makes this movie absolutely essential viewing right now.
What a gloriously daring and explosive film Joker is. It's a tale that's almost as twisted as the man at its centre, bulging with ideas and pitching towards anarchy.

Having brazenly plundered the films of Scorsese, Phillips fashions stolen ingredients into something new, so that what began as a gleeful cosplay session turns progressively more dangerous – and somehow more relevant, too.
Meanwhile, the movie lionizes and glamorizes Arthur even as it shakes its head, faux-sorrowfully, over his violent behavior. There's an aimless subplot involving a neighbor in Arthur's apartment building, played by Zazie Beetz, in an underdeveloped role. (Beetz also appears in another movie here at the festival, Benedict Andrews's Seberg, where she's given much more to do.) Arthur has a crush on her, and though he does her no harm, there's still something creepily entitled about his attentiveness to her. He could easily be adopted as the patron saint of incels."
It's a sad, chaotic, slow-burn study of someone who isn't visible; who doesn't even exist to the world around them. But your empathy, sympathy even, isn't guaranteed, and it begins to dissolve as Arthur somehow moves even further to the edges. This is, we mustn't forget, the story of how a villain was made. But what writer/director Todd Phillips and co-writer Scott Silver (8 Mile, The Fighter) have written into life is the Joker as a character. What they and the film is interested in is the mental, moral, emotional, physical make-up of the man who became the Joker.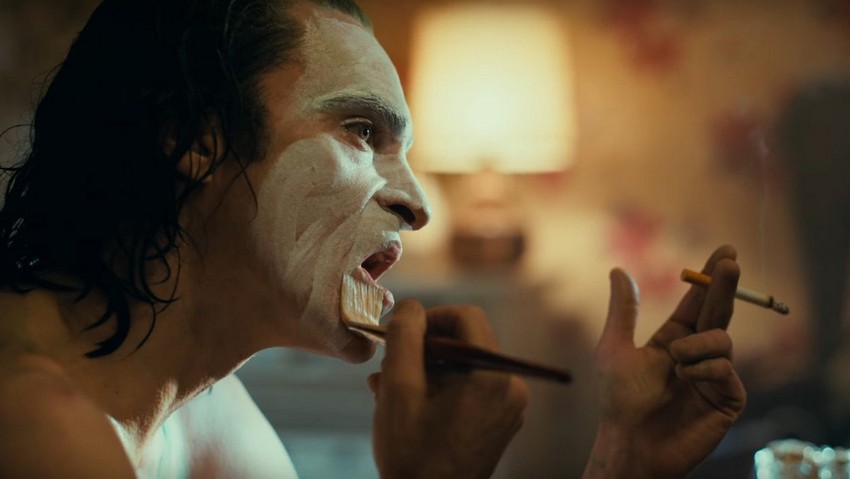 Joker is a comic book origin story with very little comic book in it. The whole thing very purposefully feels like a love letter to cinema of the late '70s, early '80s rather than other dark DC superhero movies like Tim Burton's Batman or Christopher Nolan's The Dark Knight. Using that gritty aesthetic, Phillips is much more interested in dissecting what makes a comic book character real than making a real comic book character and, in that aim, he's successful. Arthur is a fascinating and endlessly compelling person. He's also terrifying and, for most of the film, sympathetic.
The storyline in and of itself is not a total miss. But once the movie starts lifting shots from "A Clockwork Orange" (and yes, Phillips and company got Warners to let them use the Saul Bass studio logo for the opening credits, in white on red, yet) you know its priorities are less in entertainment than in generating self-importance. As social commentary, "Joker" is pernicious garbage.
Irresponsible propaganda for the very men it pathologizes…is Joker celebratory or horrified? Or is there simply no difference, the way there wasn't in Natural Born Killers or a myriad of other "America, man" movies about the freeing allure of depravity?
Todd Phillips' "Joker" is unquestionably the boldest reinvention of "superhero" cinema since "The Dark Knight"; a true original that's sure to be remembered as one of the most transgressive studio blockbusters of the 21st Century. It's also a toxic rallying cry for self-pitying incels, and a hyper-familiar origin story so indebted to "Taxi Driver" and "The King of Comedy" that Martin Scorsese probably deserves an executive producer credit. It's possessed by the kind of provocative spirit that's seldom found in any sort of mainstream entertainment, but also directed by a glorified edgelord who lacks the discipline or nuance to responsibly handle such hazardous material, and who reliably takes the coward's way out of the narrative's most critical moments.
Joker will be releasing in cinemas on 4 October 2019.
Last Updated: September 2, 2019