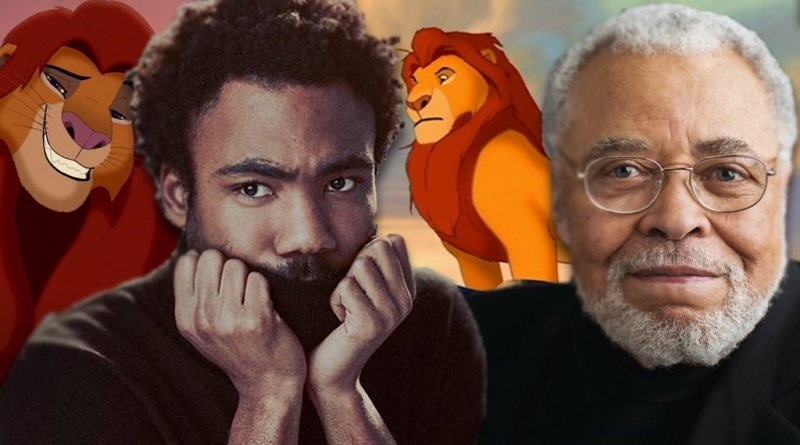 After the impressive Oscar nominated visual effects that Jon Favreau brought in last year's The Jungle Book, the director is ready to take on his next Disney challenge with The Lion King. If he thought the Jungle Book was going to be tough, then an adaptation featuring no human characters at all based off Disney's first ever original story is going to be an even bigger challenge.
The good news though is that the production teams are working full steam on the adaptation and Favreau recently announced, via Twitter, the first casting decisions for the movie, with Donald Glover and James Earl Jones on board for the movie. Glover will be taking on the lead role of Simba (most likely in his older days, with a younger actor likely to voice the young Simba not yet announced), but the more interesting news is that Jones will be re-voicing the same character he majestically brought to life back in 1994: Mufasa.
Looking forward to working with this legend. #Mufasa pic.twitter.com/1LszbWrcYT

— Jon Favreau (@Jon_Favreau) February 18, 2017
I just can't wait to be king. #Simba pic.twitter.com/wUYKixMBJI

— Jon Favreau (@Jon_Favreau) February 18, 2017
These are great casting decisions to start off with. It's difficult to beat the booming voice of James Earl Jones who was perfect for Mufasa – I'm so glad he will be reprising the role. With Glover we have someone remarkably different from Matthew Broderick who portrayed Simba in the original, but Glover may actually be a closer match in terms of voice to Jones, which I think might give the relationship more believability. As to Glover's singing abilities for the likely singing sequences, it remains to be seen.
Now all they need is to get Nathan Lane and Ernie Sabella reprising their roles of Timon and Pumbaa and Jeremy Irons as Scar and we should have a return of the best voice cast Disney has ever assembled for an animated movie. Then we need to still consider Nala, Rafiki or even who could portray Rowan Atkinson's Zazu to equal effect.
I know we don't want more of the same in a remake and returning to the original cast might seem disappointing for many, but I would love to see these actors reprising their roles. I think enough time has passed for my nostalgia fix to be warranted and I have no doubt Favreau will bring a different more life-like tone to The Lion King, making it feel new and fresh enough.
Last Updated: February 20, 2017