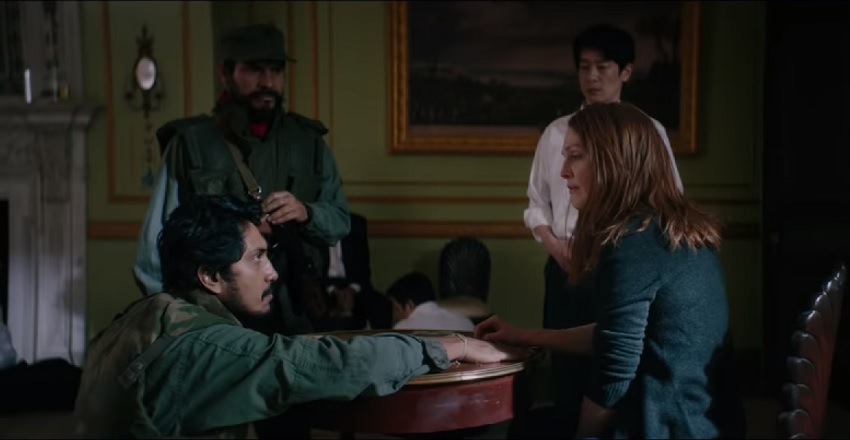 Bel Canto is the upcoming drama/thriller from director Paul Weitz (Mozart in the Jungle, About a Boy), who also co-wrote the script with Anthony Weintraub. It's based on the 2001 novel of the same name by author Ann Patchett, which inspiration from what's known as the Japanese embassy hostage crisis that occurred in Lima, Peru during the late '90s.
In December 1996 members of the Peruvian Túpac Amaru Revolutionary Movement stormed the official residence of the Japanese ambassador during a function in celebration of the birthday of Emperor Akihito, taking hostage hundreds of local and international diplomats, businessmen, and government officials. The hostage crisis lasted for three months, and ended when Peruvian commandos stormed the residence, killing all the rebels in the process – although not without some controversy as some of the rebels were found to have been summarily executed during the operation after surrendering.
Patchett's novel reimagines that real-life event, giving a far more sympathetic portrayal of events as the hostage takers and their hostages begin to bond with each other in unexpected ways during the months-long ordeal, aided in part by the vocal talents of American operatic star Roxanne Coss (Julianne Moore – Still Alice, and the voice of opera singer Renee Fleming).
In the actual event all the female foreign hostages were released shortly after the initial assault, and the majority of male foreigners a few days later.
The official plot synopsis is as follows:
A famous opera singer [Moore] is held hostage in South America by a guerrilla rebel group after performing at a Japanese businessman's lavish birthday party. Unexpected bonds are forged in the standoff that ensues.
Let's take a look:
In operatic terms bel canto means beautiful singing, and while I can't comment on the novel that forms the basis for all this, in the case of the movie I think that beauty is only skin deep. It certainly looks attractive and well put together, and you've got two excellent leads in Julianne Moore and Ken Watanabe, however plot-wise it just comes across as trite. The plucky South American rebels taking on the government and winning the hearts of their hostages (their hostages!) through the nobility of their struggle (a tired trope is there ever was one), all aided by the power of music, is just a bit too much for me to swallow.
What do you think?
Bel Canto is due for release in the US on 14 September, and will be available via on-demand on 21 September – not really a good sign for a movie with actors of this calibre. It also stars Tenoch Huerta, Christopher Lambert, Sebastian Koch, Ryo Kase, Elsa Zylberstein, and Maria Mercedes Coroy.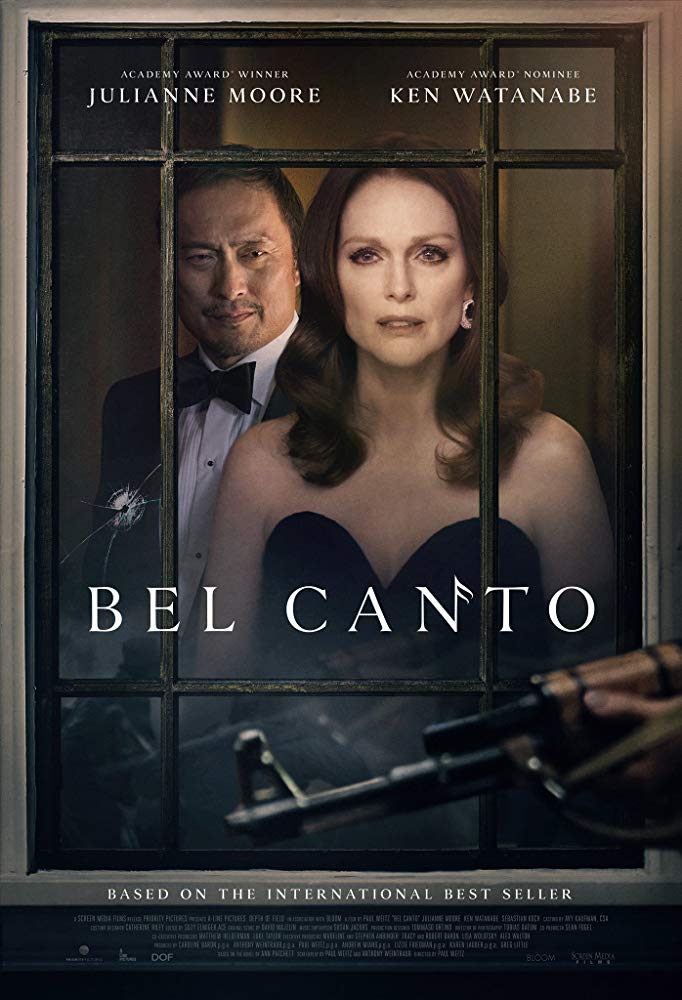 Last Updated: August 8, 2018