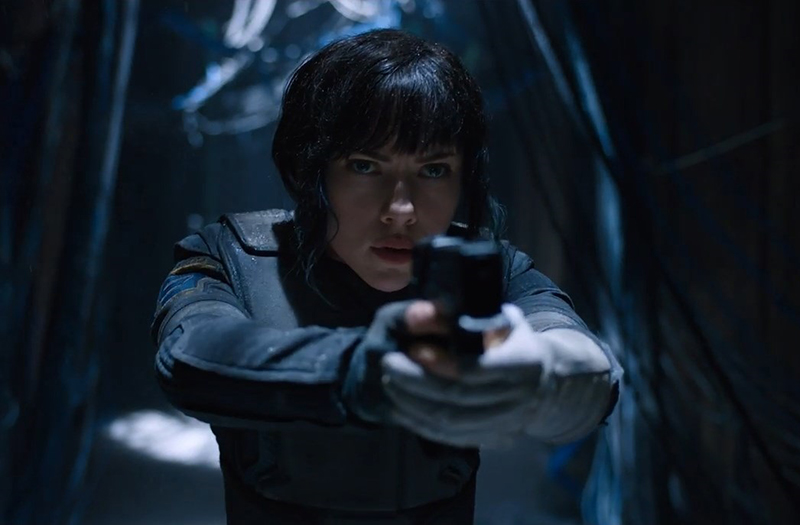 There's been a lot of talk around the live-action adaptation of acclaimed Japanese anime Ghost In the Shell. Most of the talk though has focused on the fact that star Scarlett Johansson is about as Japanese as eating apple pie on the Fourth of July while legally carrying a high-powered assault rifle you bought over the counter at a supermarket (too much?). But looking past what could be potentially be another case of Hollywood whitewashing, the question has to be asked whether this will actually be any good.
Besides for Johansson, the movie has a hell of an international cast including cult favourite filmmaker Beat Takeshi Kitano, Juliette Binoche, Michael Pitt, Pilou Asbæk and more. Then there's director Rupert Sanders, whose Snow White and the Huntsman wasn't the greatest, but it was still better than I thought it would be. For me though, the real feather in his cap is the award-winning short he made as part of Microsoft's massive ad campaign for Halo: ODST. The style he showed off there is actually a pretty good fit for adapting Masamune Shirow's classic story about a future in which technology is so prevalent that even people can be hacked.
And then there's the film's screenwriter, Jonathan Herman, who marked himself as a major talent when he won an Oscar for the Straight Outta Compton screenplay. For GITS he will also be adapting the popular Laughing Man storyline from the GITS: Stand Alone Complex anime TV series.
And all of this sounds really good. But will the movie actually be good? Well, we can't say until we see it. And last night we finally got to see a few small pieces of it. Put out by Paramount during the season two finale of Mr. Robot (oh, how clever!), five little teaser trailers were released. They give away practically nothing about plot, but if you've ever watched the anime, then you will know that Sanders and co are actually doing a pretty good job here of perfectly nailing the off kilter tone and look of it all. Barring Johansson's complexion of course.
Check them out below!
So what do you guys think?
Ghost In the Shell also stars Karai Momoi, Chin Han, Danusia Samal, Lasarus Ratuere, Yutaka Izumihara and Tuwanda Manyimo. It is scheduled for release on March 31, 2017. Here's the official synopsis:
Ghost in the Shell follows the Major, a special ops, one-of-a-kind human-cyborg hybrid, who leads the elite task force Section 9. Devoted to stopping the most dangerous criminals and extremists, Section 9 is faced with an enemy whose singular goal is to wipe out Hanka Robotic's advancements in cyber technology.
Last Updated: September 22, 2016