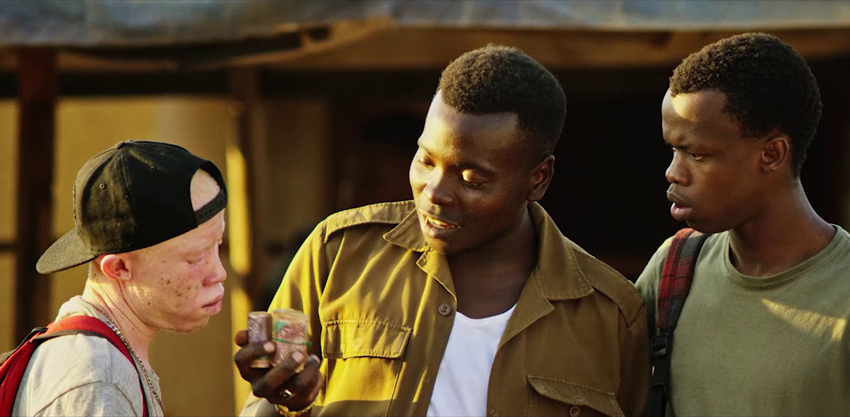 Although there was a slight reshuffle, the triumvirate of Aquaman, Glass, and Bohemian Rhapsody kept their hold on the top of the SA box office. Aquaman stretched its reign at the top to 6 weeks with another R2.1 million (actually going up in sales), while a tightly contested tussle saw Glass just edge out Bohemian Rhapsody for 2nd place. That wasn't the real story of the weekend though.
There were 5 new releases this weekend past, all of them only hitting limited screens. That didn't matter for two of those entries though as Matwete and 3 Days to Go took a respective 3rd and 4th place by blowing away expectations. The Kagiso Lediga directed drug drama Matwetwe only earned R980 759, but it did that from just 17 cinemas giving it a per theatre average of R57 691. That's nearly triple what the top 3 entries could manage. Meanwhile, ensemble family comedy 3 Days to Go, which sees acclaimed local producer Bianca Isaac making her directing debut and stars popular Bollywood actress Lillette Dubey, earned R892 929 from just 31 venues, giving it the second-best PTA with R28 805.
There was actually another local release this weekend past in the Frank Opperman-fronted Dominee Tienie. The drama opened in 8th place with just over half a million from 40 cinemas. Although nowhere near as good as its previously mentioned peers, that was still enough to earn it a better PTA than any other film in the lower half of the top 10. As for the other 2 new releases, Replicas and On the Basis of Sex's local debuts sadly followed the same trajectory of their US premieres as they opened well outside the top 10.
Let's see what the rest of the South African box office chart looks like:
| No. | Movie Name | Weekend gross | Percentage change | Local gross | Last Week's Position |
| --- | --- | --- | --- | --- | --- |
| 1 | Aquaman | R2.1 million | +3% | R49.7million | 1st |
| 2 | Glass | R1.4 million | -5% | R3.5 million | 3rd |
| 3 | Bohemian Rhapsody | R1.3 million | -19% | R36.8 million | 2nd |
| 4 | Matwetwe | R980 759 | NE | R980 759 million | NE |
| 5 | 3 Days to Go | R892 929 | NE | R892 929 | NE |
| 6 | Mary Poppins Returns | R744 521 | -2% | R12.3 million | 5th |
| 7 | Bumblebee | R740 953 | -7% | R20 million | 4th |
| 8 | Dominee Tienie | R578 843 | NE | R578 843 | NE |
| 9 | Robin Hood | R484 666 | -22% | R9.3 million | 7th |
| 10 | The Mule | R451 259 | -28% | R1.3 million | 6th |
NE = New Entry
Last Updated: January 29, 2019