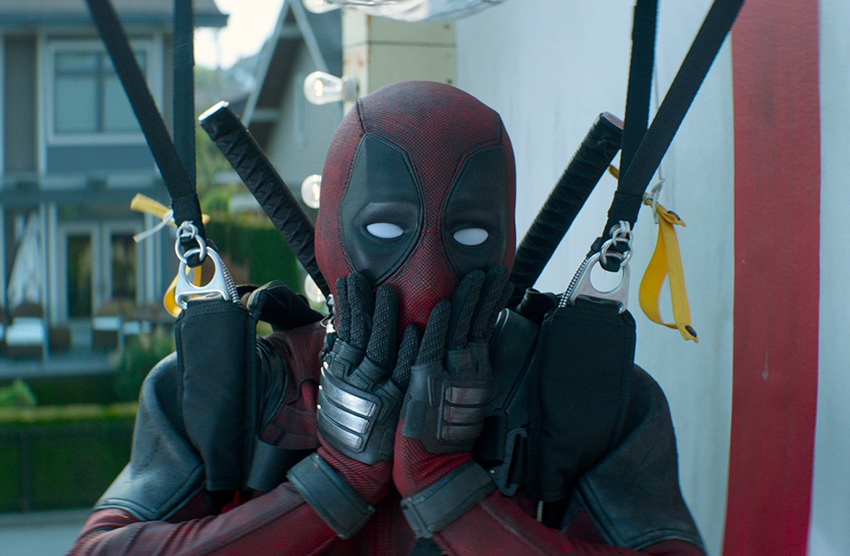 After four weeks on the charts, Thanos' rein has ended. And it wasn't a star-spangled hero or a billionaire tech genius who did it, but rather a Merc With a Mouth. Yes, Avengers: Infinity War has been dethroned as Deadpool 2 took the no.1 spot by posting R7.6 million on its debut this past weekend, the fourth biggest opening in South Africa for 2018 behind Infinity War (R25.2 million), Black Panther (R16.8 million), and Fifty Shades Freed (R9,1 million). While the Ryan Reynolds-led R-rated sequel hit the top spot as expected, what wasn't was the fact that it opened lower than its predecessor which debuted in February 2016 to the tune of R9.3 million. Nearly all other markets in the rest of the world has seen Deadpool 2 rocket past the first film, but apparently South Africa always wants to be different.
One thing that isn't different though is that despite dropping to 2nd place, Infinity War is still making money as it pushed its local total just shy of R65 million with another R2.5 million from this past weekend. It's also the last film on the charts this week to hit seven figures, although holdover Sherlock Gnomes came awfully close with a very good drop percentage. In fact, it was actually a rather quiet and boring weekend outside of the two as the only other newcomer in the top ten being Life of the Party. Melisa McCarthy's latest comedies has not lit up the box office in the rest of the world, and it was no different here as it debuted to a meagre R621 226.
And really, that's all there is to report this week as nearly every single holdover on the chart from last week simply got bumped down a spot or two, with Blockers being the only unfortunate entry to drop four spots right out of the top ten from 8th to 12th.
Let's see what the rest of the South African box office chart looks like:
| No. | Movie Name | Weekend gross | Percentage change | Local gross | Last Week's Position |
| --- | --- | --- | --- | --- | --- |
| 1 | Deadpool 2 | R7.6 million | NE | R7.6 million | NE |
| 2 | Avengers: Infinity War | R2.5 million | -56% | R64.6 million | 1st |
| 3 | Sherlock Gnomes | R944 035 | -16% | 2.1 million | 2nd |
| 4 | Tyler Perry's Acrimony | R678 129 | -31% | R20.4 million | 3rd |
| 5 | Life of the Party | R621 226 | NE | R621 226 | NE |
| 6 | I Feel Pretty | R404 450 | -55% | R3.3 million | 4th |
| 7 | Traffik | R394 583 | -46% | R1.4 million | 5th |
| 8 | Rampage | R345 674 | -57% | R15.4 million | 6th |
| 9 | I Can Only Imagine | R306 752 | -42% | R998 692 | 7th |
| 10 | Maya the Bee: The Honey Games | R221 729 | -36% | R1.9 million | 9th |
NE = New Entry
Last Updated: May 23, 2018