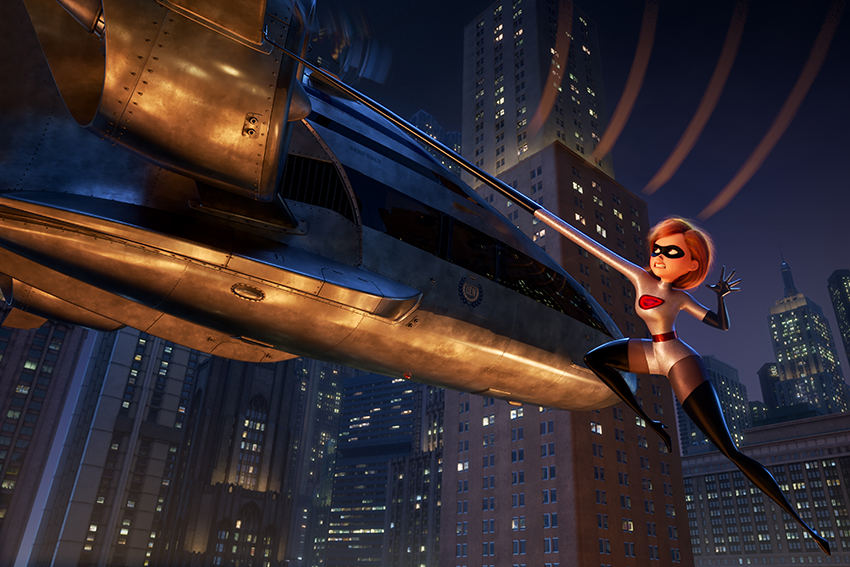 Over in the US, kids are currently celebrating Summer Vacation, that almost mythical 3-month long break where they get to play and explore outdoors. Down here in SA, things are a bit more gloomy thanks to the fact that it's colder than a polar bear's nipple right now. As such, South African holidaying kids tend to want to engage in activities that involve sitting in an enclosed, climate-controlled room. Like, say, a cinema.
This is probably why Incredibles 2, in its third week on the charts, has managed to make even more money than it did in the previous two weeks respectively as fans flocked to see it. The long-awaited Pixar sequel earned R7.6 million this weekend past, which is R1.4 million more than it did on its debut. That's simply… well, it's incredible. I got in the spirit of things by getting my newborn son an Incredibles baby grow from GetTrend.com, and I don't regret it one bit. Meanwhile, in 2nd and 3rd place, Ocean's 8 and Jurassic Park: Fallen Kingdom engaged in a hotly contested fight that saw Sandra Bullock and the gals beat out the genetically engineered dinos by just R9 000.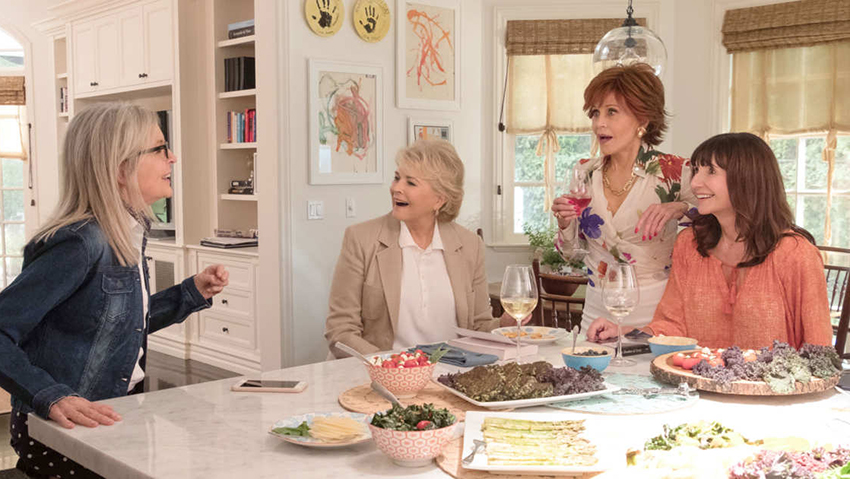 There was a similarly close battle for 4th and 5th between newcomers Book Club and Duck Duck Goose. The former would come out tops with R926k while the latter was just R20k off the pace. What is important to note though is that adult drama Book Club opened in only 40 cinemas as opposed to the 80 of animated family film Duck Duck Goose, giving it one of the better per theatre averages on the entire chart.
Leaping over holdover Deadpool 2 in 6th, we find we find another tussle between newcomers for 7th and 8th place as ensemble comedy Tag went toe to toe with ridiculous action flick The Hurricane Heist. And in this fight, Tag was it as it came out a few thousand ahead of the competition. Outside of the top 10, the other newcomer for this weekend past, the critically acclaimed Love, Simon, had to settle for 12th place as it received a very limited opening. Also not in the top 10 this week? Avengers: Infinity War, which has finally dropped off after 10 weeks.
Let's see what the rest of the South African box office chart looks like:
| No. | Movie Name | Weekend gross | Percentage change | Local gross | Last Week's Position |
| --- | --- | --- | --- | --- | --- |
| 1 | Incredibles 2 | R7.6 million | +13% | R29.4 million | 1st |
| 2 | Ocean's 8 | R3.1 million | -21% | R9.4 million | 2nd |
| 3 | Jurassic World: Fallen Kingdom | R3.1 million | -13% | R23.5 million | 3rd |
| 4 | Book Club | R926 424 | NE | R926 424 million | NE |
| 5 | Duck Duck Goose | R905 644 | NE | R905 644 | NE |
| 6 | Deadpool 2 | R915 522 | -23% | R915 522 | 4th |
| 7 | Tag | R629 936 | NE | R629 936 million | NE |
| 8 | The Hurricane Heist | R613 741 | NE | R613 741 | NE |
| 9 | Breaking In | R538 830 | -37% | R6.9 million | 5th |
| 10 | Theys & Trix | R538 761 | -12% | R1.5 million | 6th |
NE = New Entry
Last Updated: June 25, 2021