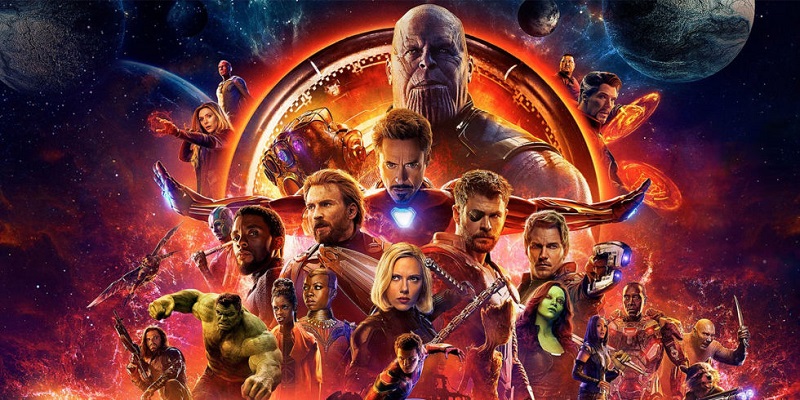 Even though there were five new releases at the South African box office this past weekend, in the grand scheme of things it could just be described as "Avengers: Infinity War and some other movies". Again. Deadpool 2 does open this coming weekend though and should shake things up with big numbers, but for now, the reign of Marvel's blockbuster behemoth goes undisputed as it added another R5.5 million to take its local total to just over R60 million.
In 2nd place, we find the first newcomer in Sherlock Gnomes. Animated family fare always does well in SA and this was true here. Well, relatively, because the film's R1 million debut is really nothing special but still way better than its newcomer competition. Down in 5th place we find the Paula Patton-fronted thriller Traffik opening to the tune of R709k, while Christian faith-based drama I Can Only Imagine hit 7th place with R515k.
With most of last week's holdovers actually posting very impressive drop percentages (seriously, how is Tyler Perry's Acrimony hanging on so strong in its seventh week?!) we need to look outside the top ten to find the other newcomers as Tully and Beirut opened in 10th and 11th place respectively. While both of those debuted to low figures in the R200-300k range, it is worth noting that they had very limited theatre numbers. Beirut only hit 12 cinemas in fact, which means its R209k debut gives it the second-highest per theatre average of R17k behind Infinity War's R41k.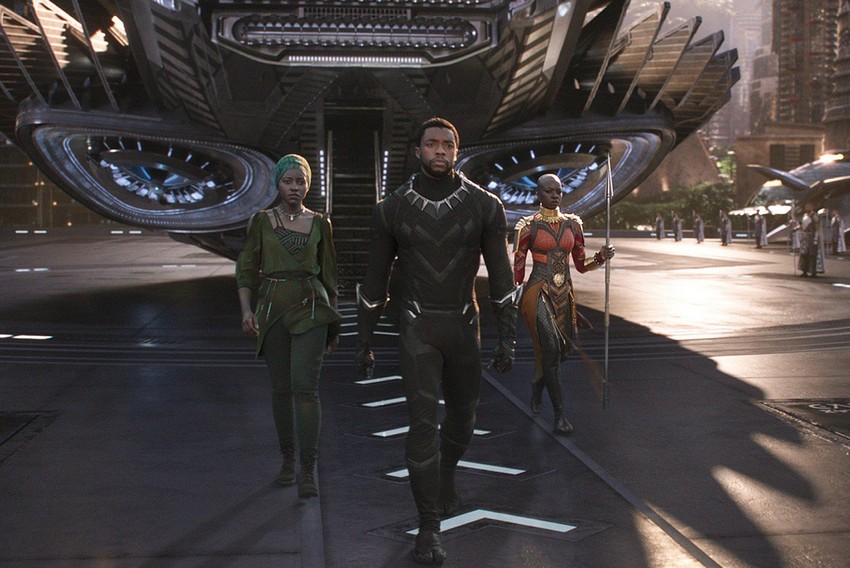 The biggest news this week though? After a whopping 13 weeks on the charts, Black Panther has finally dropped out of the top ten! The groundbreaking Marvel film has shattered numerous box office records in both South Africa and Africa as a whole, with its current total of R107.1 million being the largest in SA history. I'm willing to bet that we will probably have to wait for Black Panther 2 – whenever that releases – before we see another film threaten to take that crown.
Let's see what the rest of the South African box office chart looks like:
| No. | Movie Name | Weekend gross | Percentage change | Local gross | Last Week's Position |
| --- | --- | --- | --- | --- | --- |
| 1 | Avengers: Infinity War | R5.5 million | -46% | R60.4 million | 1st |
| 2 | Sherlock Gnomes | R1 million | NE | R1 million | NE |
| 3 | Tyler Perry's Acrimony | R946 998 | -19% | R19.3 million | 3rd |
| 4 | I Feel Pretty | R871 736 | -32% | R2.6 million | 2nd |
| 5 | Traffik | R709 127 | NE | R709 127 | NE |
| 6 | Rampage | R704 432 | -27% | R14.9 million | 5th |
| 7 | I Can Only Imagine | R515 922 | NE | R515 922 | NE |
| 8 | Blockers | R398 629 | -26% | R4.9 million | 6th |
| 9 | Maya the Bee: The Honey Games | R335 772 | -69% | R1.6 million | 4th |
| 10 | A Wrinkle in Time | R317 594 | -26% | R855 691 | 9th |
NE = New Entry
Last Updated: May 16, 2018