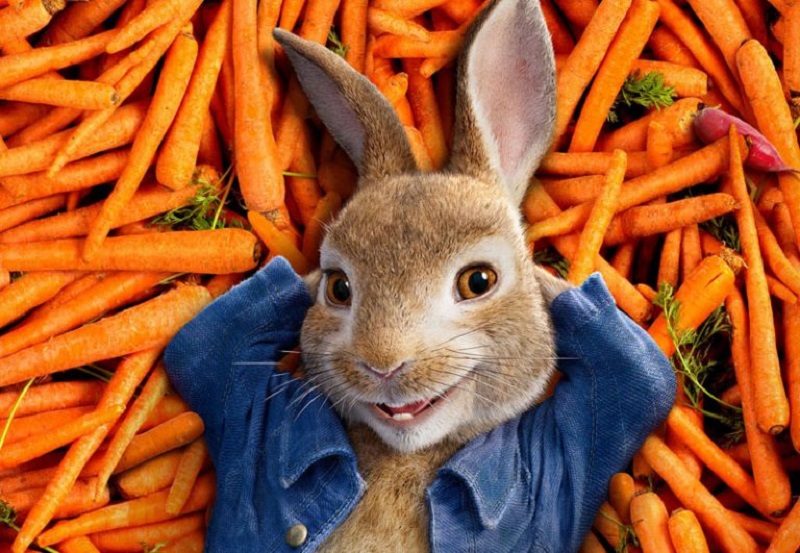 Due to the public holiday pushing things back a day, when I was busy doing the US box office report for yesterday I was considering rolling the South African box office report into it as well. After all, with Ready Player One opening reasonably well worldwide and taking the top spot in the US, why duplicate matters when surely good ol' SA would follow suit as well? If you answered "Yes" to that, you clearly don't know the local market very well.
Whether it was due to the start of the school holidays meaning parents wanted to keep kids entertained or whether it was the whole Easter bunny connection, but Peter Rabbit surprisingly opened in the top spot this weekend past. The animated family adventure film pulled in a respectable R4.9 million, which was just enough to relegate reigning champ Black Panther – which actually improved in its seventh week on the charts – to second place.
And just like local audiences keep proving their love of animated films, so too they did the same for Tyler Perry movies this weekend past as Acrimony opened in third place with R2.8 million. That's not a big figure by any amount, but it's still more than quadruple what Perry's last effort – Boo 2! A Madea Halloween – made on release last year. More importantly though, it made more money than Ready Player One.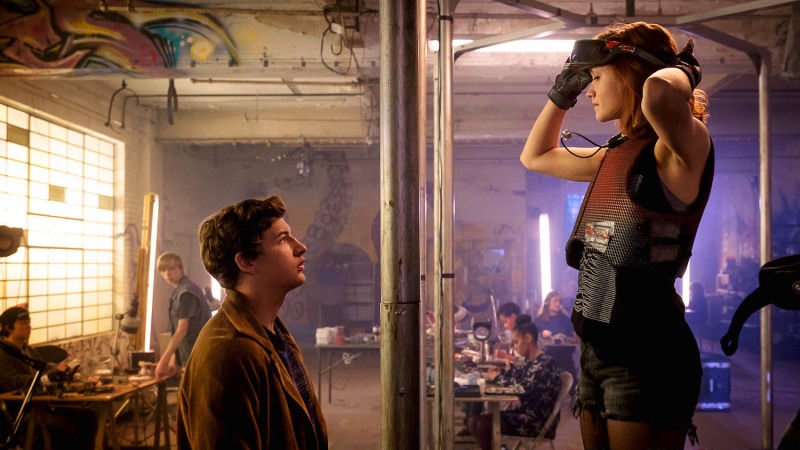 The Steven Spielberg-directed adaptation of Ernest Cline's novel only managed a meagre $2.3 million. This is a bit surprising, to be honest. Usually, local audiences don't care about things like some of the social media backlash the movie has faced (concerning its gender politics) and they have always shown a strong affinity for things that rely on heavy 1980s nostalgia, but for some reason, those factors were not enough this time around. Go figure.
Besides for those three entries at the top of the chart, there were two more that debuted lower down. Local Afrikaans drama Susters just about made it to six figures as it opened in seventh place. That's actually a relatively solid debut seeing as it only opened in 31 cinemas. Horror-drama Winchester featured less than half of that number of venues, so it's not surprising that it only opened at the very tail end of the charts.
Sitting right in the middle though between those lower entries and the previously mentioned higher ones was Tomb Raider which actually put in one of the most impressive performances on the charts. It may have dropped to fifth place from second due to the new entries above it, but it just barely lost out to Ready Player One for fourth place and managed to just drop 12% despite losing a fifth of its venues in its third week. That is seriously impressive.
Let's see what the rest of the South African box office chart looks like:
| No. | Movie Name | Weekend gross | Percentage change | Local gross | Last Week's Position |
| --- | --- | --- | --- | --- | --- |
| 1 | Peter Rabbit | R4.9 million | NE | R4.9 million | NE |
| 2 | Black Panther | R4.3 million | +3% | R92.3 million | 1st |
| 3 | Tyler Perry's Acrimony | R2.8 million | NE | R2.8 million | NE |
| 4 | Ready Player One | R2.3 million | NE | R2.3 million | NE |
| 5 | Tomb Raider | R2 million | -12% | R11.1 million | 2nd |
| 6 | Pacific Rim Uprising | R1.4 million | -27% | R4.3 million | 3rd |
| 7 | Susters | R1 million | NE | R1 million | NE |
| 8 | Game Night | R343 727 | -27% | R4.5 million | 6th |
| 9 | Gnome Alone | R312 704 | -60% | R5.8 million | 4th |
| 10 | Winchester | R307 067 | NE | R307 067 | NE |
NE = New Entry
Last Updated: April 4, 2018