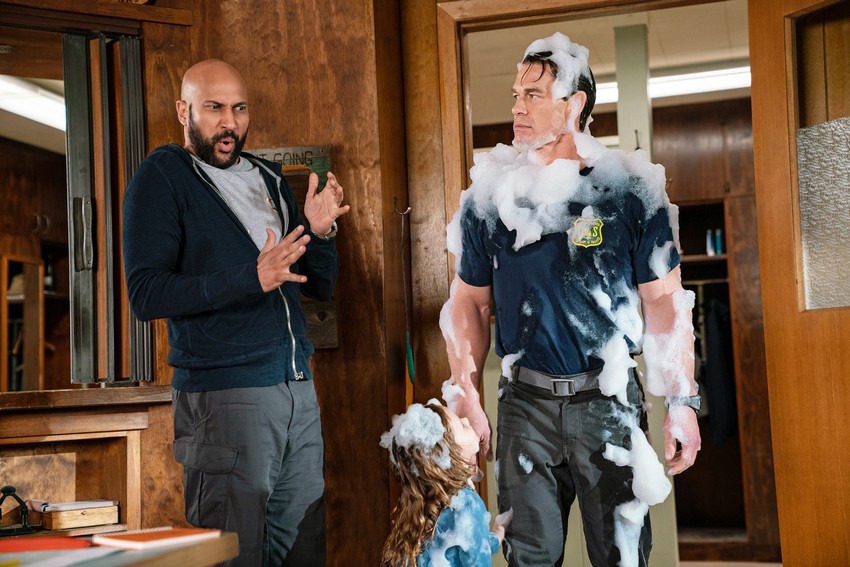 Well, I guess people actually can see John Cena! The WWE-wrestler-turned-actor-turned-awesome-guy-who-won-South-African-hearts had his latest film, family comedy Playing With Fire, open in the top spot of the SA box office this weekend past. At R1.4 million it was nowhere close to the biggest of debuts, but it was enough in a pre-Christmas box office slump that's been happening for a good few weeks now. What is impressive though, is that Playing With Fire opened in just 63 cinemas and still managed the win.
That is only two-thirds of the screen real estate given to fellow newcomer 21 Bridges. Despite more venues, the cop thriller starring Chadwick Boseman had to settle for the runner-up spot as it debuted with R1.1 million. And with both the top two spots taken up by newcomers, that does indeed mean that Charlie's Angels has finally given up the throne it somehow managed to occupy for two weeks in SA while it flopped massively in the rest of the world. The film dropped a hard 40% as it was relegated to third place with just shy of another R1 million to add to its coffers.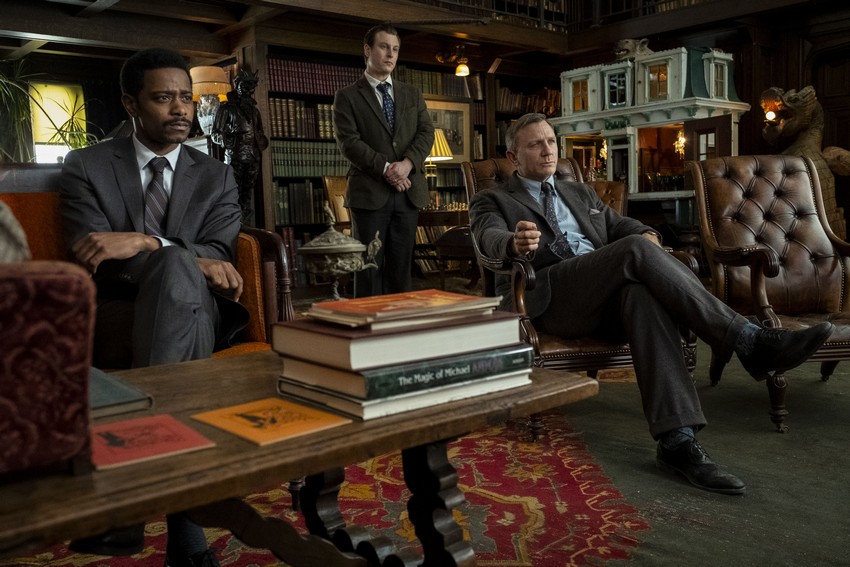 Sadly, we have to hop down to sixth place to find our next newcomer. It would appear that local audiences aren't as enamoured as the US counterparts with masterful whodunnits as the brilliant Knives Out couldn't crack the top five. To be fair, it was only released in less than 50 cinemas so its R606k debut is not that surprising.
That wasn't the last of the newcomers though as this weekend also saw the release of Couples' Night and The Good Liar. But both had such small releases that they barely made a blip. Couples' Night as least managed to land inside the top 10 though.
Let's see what the rest of the South African chart looks like:
| No. | Movie Name | Weekend gross | Percentage change | Local gross | Last Week's Position |
| --- | --- | --- | --- | --- | --- |
| 1 | Playing With Fire | R1.4 million | NE | R1.4 million | NE |
| 2 | 21 Bridges | R1.1 million | NE | R1.1 million | NE |
| 3 | Charlie's Angels | R993 7201 | -40% | R6.9 million | 1st |
| 4 | Maleficent: Mistress of Evil | R925 628 | -25% | R15.1 million | 2nd |
| 5 | Ford v Ferrari | R625 207 | -47% | R2.4 million | 3rd |
| 6 | Knives Out | R605 922 | NE | R605 922 | NE |
| 7 | Joker | R443 947 | -35% | R23.8 million | 4th |
| 8 | Couples' Night | R243 991 | NE | R243 991 | NE |
| 9 | Jexi | R198 008 | -55% | R957 883 | 5th |
| 10 | Abominable | R196 231 | -40% | R7.3 million | 9th |
NE = New Entry
Last Updated: December 3, 2019