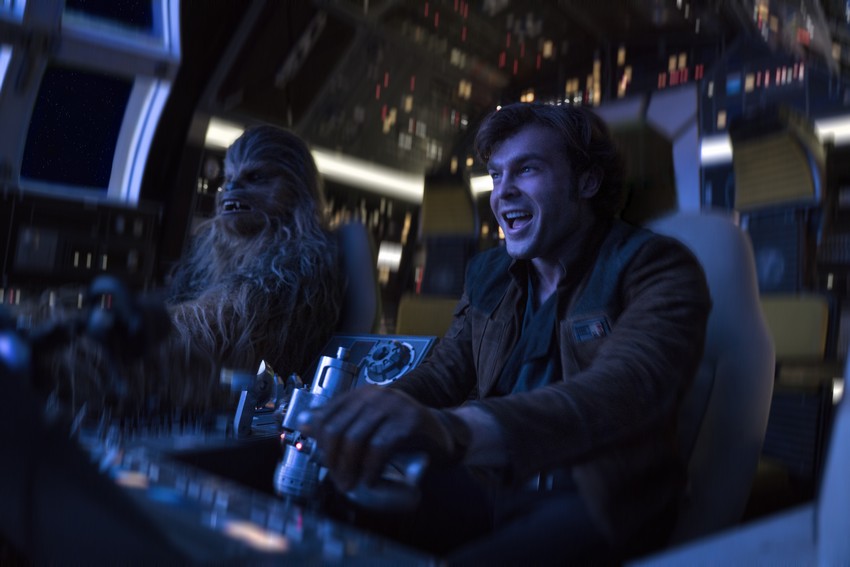 I went to see Solo: A Star Wars Story at IMAX this Friday past and the cinema was about half empty. This was the 17:00 show though, which is never packed (hence why I choose it regularly), but as I exited the cinema the bustling crowd I expected to find waiting for the 20:00 show was instead just a middling bunch. This little story on the lack of cinema buzz for Solo may be anecdotal, but according to the box office numbers that same moment actually played out in most cinemas across South Africa.
Debuting with just R1.8 million in third place, Solo has posted the lowest opening total in SA box office history for a modern Star Wars movie by a long shot (The Force Awakens opened to R16.4m, The Last Jedi to R9.9m, and Rogue One to R7.3m). We've already heard of Solo's box office woes in the rest of the world, and how it has given Disney some pause, so the prequel not being at the top of the local charts wasn't too surprising. I wasn't expecting it to be that low though, especially since it was showing in the most venues out of any movie this past weekend.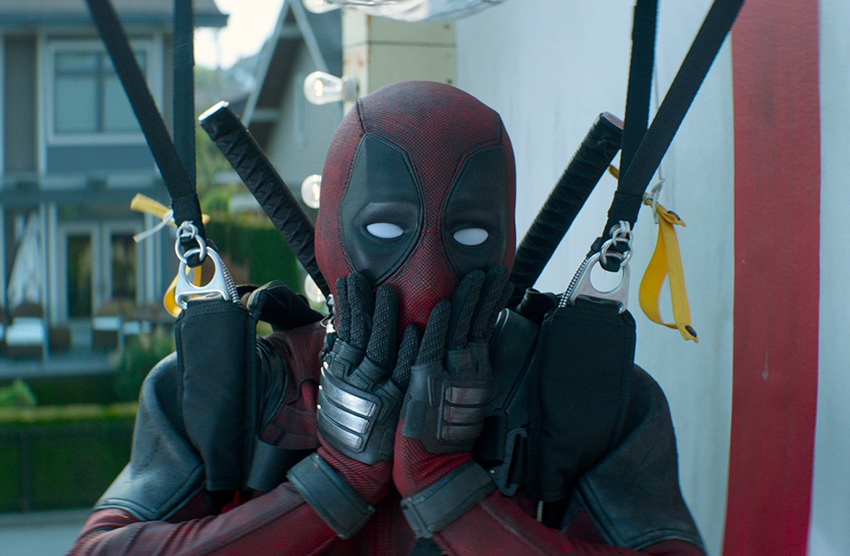 With Solo's stumble, that left Deadpool 2 to continue its reign at the top by bringing in an additional R4.1 million in its second weekend. It also posted the best per theatre average with R37k (more than double that of Solo even though it had fewer screens). In second place, Avengers: Infinity War managed to just about beat Solo with R1.9 million, dropping just 21% since last week. That's very impressive for a movie that is now already in its fifth week on the charts.
With the only other new releases this past weekend – indie dramas Finding Your Feet and Please Stand By – both getting very limited openings and thus ending up far enough down the charts to not make much of a difference, very little changed ranking-wise. Looking at the holdover percentages though, a very interesting thing happened as nearly every movie from third place and down posted either went up in income or had a surprisingly tiny holdover. With movies like Sherlock Gnomes and Tyler Perry's Acrimony having been on the charts for 3 and 9 weeks respectively already, your guess is as good as mine as to why all these movies suddenly experienced this resurgence.
Let's see what the rest of the South African box office chart looks like:
| No. | Movie Name | Weekend gross | Percentage change | Local gross | Last Week's Position |
| --- | --- | --- | --- | --- | --- |
| 1 | Deadpool 2 | R4.1 million | -44% | R13.9 million | 1st |
| 2 | Avengers: Infinity War | R1.9 million | -21% | R67.3 million | 2nd |
| 3 | Solo: A Star Wars Story | R1.8 million | NE | R1.8 million | NE |
| 4 | Sherlock Gnomes | R1.1 million | +22% | R2.2 million | 3rd |
| 5 | Tyler Perry's Acrimony | R765 623 | +15%% | R21.5 million | 4th |
| 6 | Life of the Party | R636 817 | +4% | R1.5 million | 5th |
| 7 | Traffik | R355 576 | -8% | R1.9 million | 7th |
| 8 | I Feel Pretty | R302 694 | -23% | R3.8 million | 6th |
| 9 | I Can Only Imagine | R296 180 | -1% | R1.4 million | 9th |
| 10 | Rampage | R270 789 | -12% | R15.8 million | 8th |
NE = New Entry
Last Updated: May 30, 2018