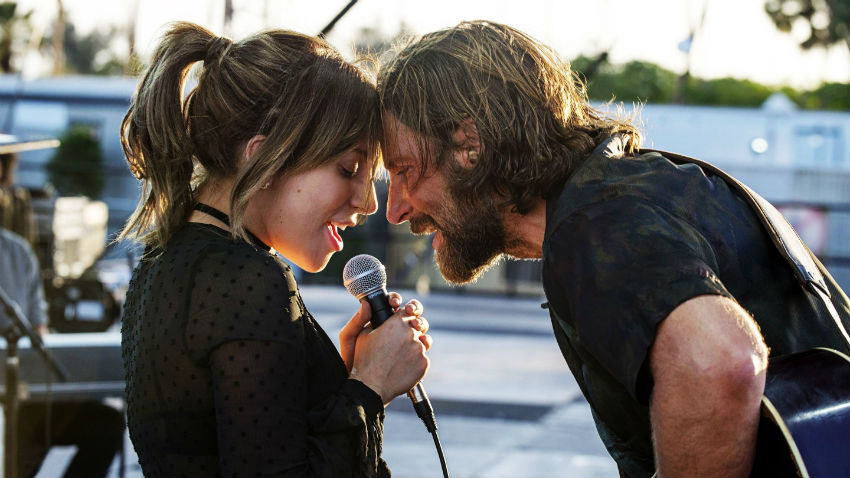 This weekend past was the battle of the comic book monster vs the Mother Monster as Venom looked to retain the top spot against newcomers led by A Star is Born. Unfortunately for the Lady Gaga and Bradley Cooper-led musical drama, while it has won over critics and audiences around the world and is a surefire Oscar contender, it was Venom that still proved the most popular with local South African audiences as Sony's super-antihero action movie earned R3.6 million in its second frame. That's a 46% drop which is actually par for the course for these types of big blockbuster movies.
As for A Star is Born, it only earned almost exactly half of Venom's earnings with a R1.8 million haul. However, that story is not as straightforward as it appears as A Star is Born only opened in 68 cinemas as opposed to Venom's 118. In fact, when taking that into consideration, A Star is Born actually ends up with the best per-theatre-average on the charts with R32 580 (Venom comes in at R2 000 lower).
A Star is Born's efforts was also just enough to hold off Night School which leads the holdovers rounding out the top 5 in the charts. The Kevin Hart comedy earned R1.7 million in its 3rd week, and it's followed by Smallfoot (R1.4 million) and Johnny English Strikes Again (R1.1 million). Following them in 6th place we find the second newcomer with local female-led comedy Baby Mamas, but unfortunately the production failed to make any real impact at all as it fell well short of even reaching 7 figures. There was one other newcomer in low-budget horror Hell Fest, but it couldn't even make the top 10.
Let's see what the rest of the South African box office chart looks like:
| No. | Movie Name | Weekend gross | Percentage change | Local gross | Last Week's Position |
| --- | --- | --- | --- | --- | --- |
| 1 | Venom | R3.6 million | -46% | R12.6 million | 1st |
| 2 | A Star is Born | R1.8 million | NE | R1.8 million | NE |
| 3 | Night School | R1.7 million | -33% | R11.9 million | 2nd |
| 4 | Smallfoot | R1.4 million | -36% | R10 million | 3rd |
| 5 | Johnny English Strikes Again | R1.1 million | -43% | R15.1 million | 4th |
| 6 | Baby Mamas | R723 283 | NE | R723 283 | NE |
| 7 | The House With a Clock in its Walls | R558 236 | -72% | R2.8 million | 5th |
| 8 | Hotel Transylvania 3: Summer Vacation | R431 708 | -54% | R18.7 million | 6th |
| 9 | A Simple Favour | R403 411 | -40% | R3.2 million | 7th |
| 10 | The Nun | R272 353 | -58% | R11.4 million | 8th |
NE = New Entry
Last Updated: October 16, 2018