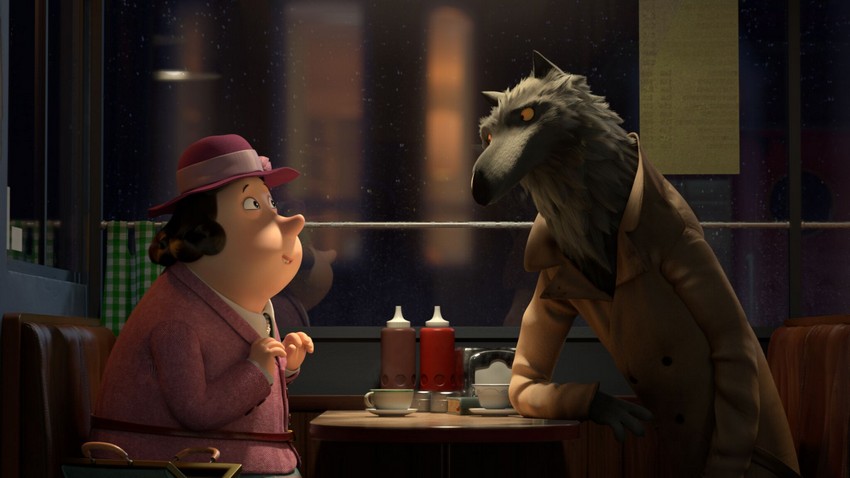 In the world of animated movies, it's hard to deny the grip on the throne maintained by Disney/Pixar, Blue Sky Studios and Illumination Entertainment. Their respective franchises make billions and regularly draw critical acclaim. That doesn't mean that they're the only ones out there though. Right here in our very own South African backyard, Triggerfish Animation Studios have been delivering top quality productions for advertising, television programmes, feature films and short films for years now. And if you paid attention to yesterday's nominations announcement, you would have noticed that they're now also an Oscar nominee, as Revolting Rhymes was recognized in the Best Animated Short Film category.
Directed by Jakob Schuh (Oscar-nominated for The Gruffalo) and Jan Lachauer (Oscar-nominated for Room on the Broom) and co-directed by Bin Han To, produced by Martin Pope and Michael Rose, Revolting Rhymes is an adaptation of Roald Dahl and Quentin Blake's classic book of surprising fairy tales. Produced by Magic Light Pictures, Revolting Rhymes was animated at Magic Light's Berlin studio and Cape Town's Triggerfish. It's voiced by a stellar cast that includes Dominic West (The Affair) as The Wolf; Rose Leslie (Game of Thrones) as Red Riding Hood; and Gemma Chan (Humans) as Snow White.
"We're beside ourselves right now, and just incredibly happy," say Schuh and Lachauer. "Happy for the film and happy for all our fantastic collaborators here in Berlin, our producers at Magic Light, as well as our wonderful team in South Africa."
It's a pretty unreal feeling to find your labour of love has been recognised in this way. We're deeply grateful to the Academy for this nomination. This was a hard film to make. What always steered us forward was the level of love our team had for this story – and the blessings we received from Luke Kelly, Roald Dahl's grandson, and from the great Quentin Blake. So, for everyone's work to receive such love in return today, it's the most beautiful reward.
Revolting Rhymes has already won nine major international awards: the Cristal at Annecy in France, the world's premiere animation festival; Best Animation at the BAFTA Children's Awards; two awards at the European Animation Awards; Best Animated Short at TIFF Kids; Best Animation at the World Banff Media Festival in Canada; Best Storytelling at Shanghai International Film and TV Festival in China; the Children's Jury prize at the Chicago International Children's Film Festival and the Audience Award at Filmfest Munchen.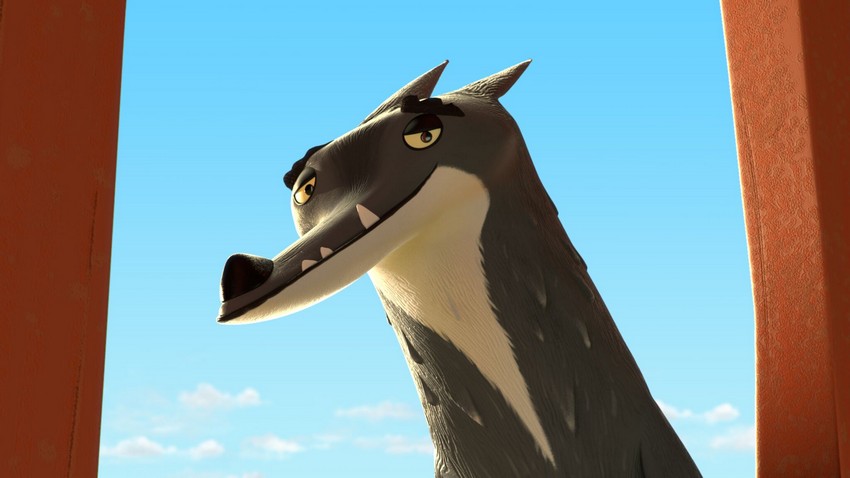 Revolting Rhymes is also nominated for a prestigious Annie Award on 3 February 2018 in Los Angeles; a British Animation Award on 15 March in London; and an International Emmy Kids Award, which will be presented in April 2018.
"Congrats to Jakob, Jan, Bini and the amazing team at Magic Light; it was such an honour to watch and learn from them," says Mike Buckland, head of production at Triggerfish.
We also feel immense gratitude towards our insanely hard-working, generous and talented crew, who fully deserve this recognition that their work stands up there with the best in the world. We're hoping Revolting Rhymes' success will inspire many more Africans to enter the animation industry, which is growing rapidly here but still not fast enough to keep up with demand. And we can't wait for South African audiences to finally be able to see Revolting Rhymes when it comes to Showmax in the near future.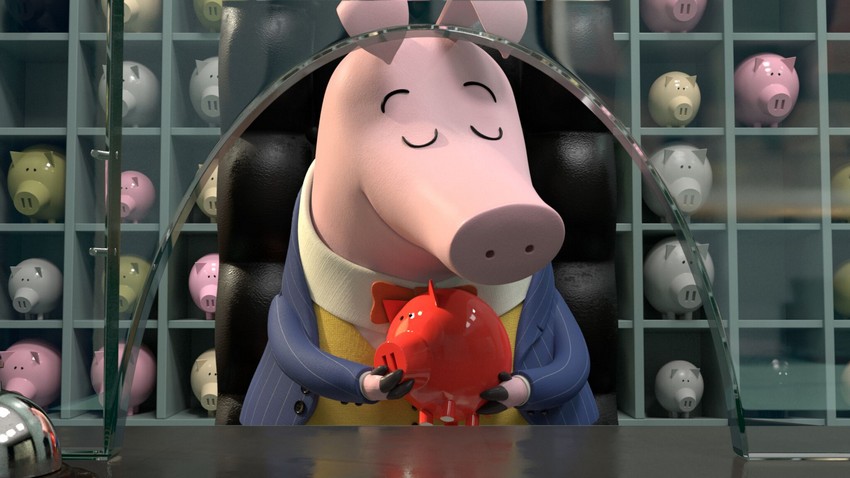 Magic Light Pictures' third collaboration with Triggerfish, The Highway Rat, premiered on BBC One this Christmas, achieving total audience ratings of 6.0 million viewers and 31.2% share for the Christmas Day premiere, making it the eighth most-watched programme of the day. An adaptation of Julia Donaldson and Axel Scheffler's bestseller, The Highway Rat is a swashbuckling tale of bandits and biscuits the whole family will enjoy. David Tennant (Doctor Who, Broadchurch) leads an impressive cast in the title role.
Following the success of The Highway Rat, BBC ONE and Magic Light Pictures have announced that an animated adaptation of Donaldson and Scheffler's Zog is set for BBC One this coming Christmas. Zog is about a loveable young dragon finding his way in a magical, yet challenging world. The animated half-houris being directed by Max Lang, Oscar-nominated director of Room on the Broom and The Gruffalo, and by South African Daniel Snaddon, co-director of Stick Man. The film is being produced by Michael Rose and Martin Pope of Magic Light Pictures, with animation services again being provided by Triggerfish Animation in Cape Town.
Zog was first published in 2010 by Alison Green Books (an imprint of Scholastic). It won the Galaxy National Children's Book of the Year Award and has sold over 1.5 million copies. For the fourth year running, Donaldson is the UK's number one bestselling author (across children's and adult books). Donaldson and Scheffler are the UK's number one picture book pair.
Last Updated: January 24, 2018