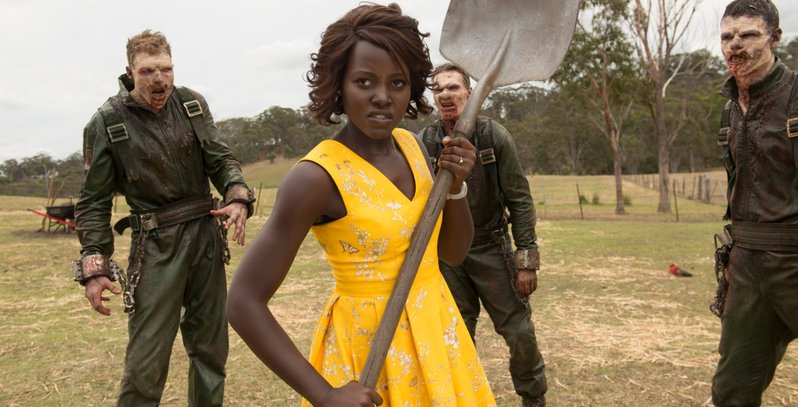 Do you know what is scarier than a pack of zombies headed towards you ready to eat your flesh? A group of young kids whose lives are now in your hands. The thought of having to deal with both is a frightening prospect that I couldn't even dare imagine, but thankfully in this new zombie film written and directed by Abe Forsythe, we don't have to as it throws out the scary for all-out comedy, splatter gore and a pretty handy shovel that should make its way to a first-person video game near you soon.
Little Monsters sees Lupita Nyong'o star as an overly-chipper kindergarten teacher who takes her class on a little excursion only to be faced with a horde of brain-munching zombies and now needing to team up with a washed-up musician (Alexander England), and a loud-mouthed children's television personality (Josh Gad) to keep the zombies away from the kids while protecting their ears from bad language at the same time.
The first trailers for Little Children looked like a lot of fun and while this trailer is not as good, it does focus on a lot more of the laughs and gore that we can expect from the movie which clearly has a lot going for it. If anything, I am only more excited to watch the movie even if it's just to keep seeing more of Nyong'o and her shovel.
Little Monsters is scheduled for release on Hulu on October 11th, though they are planning a theatrical release in the US and the UK, though no confirmation if the movie will go the same route in South Africa. The film has been getting rave reviews so far and promises to be a blast to anyone who is not already a brain-dead zombie.
Last Updated: September 13, 2019