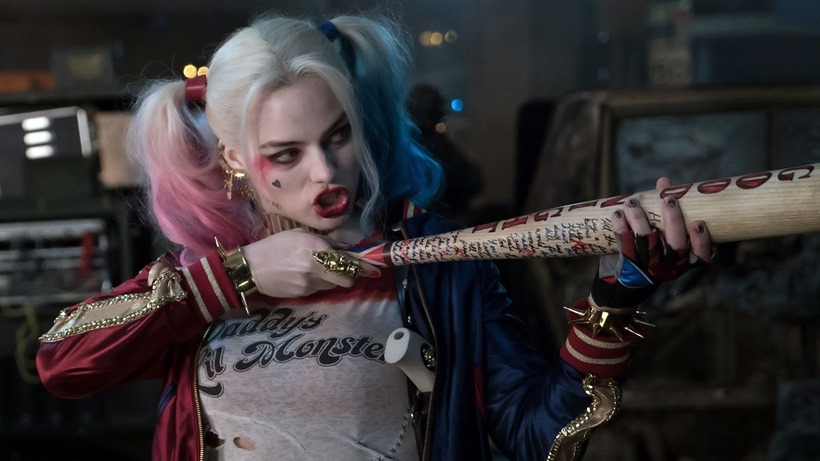 Suicide Squad was not a great film by any stretch of the imagination. It did have some good moments though. Or rather, good showings from actors.  In particular, Margot Robbie's scene-stealing turn as face-painted psychiatrist turned psychopath, Harley Quinn. It was mostly due to her breakout success that ideas for spinoffs, on top of an already planned sequel, for the DC Comics villain-centric blockbuster have been thrown about since the film's release in 2016. Now one of those proposed projects is finally coming together as Cathy Yan has been tapped by Warner Bros/DC Comics to helm a Harley Quinn "solo" film with Robbie reprising her role.
Deadline initially broke the news last night, just reporting that relative newcomer Yan had been picked by WB/DC to helm "an untitled girl gang movie" which they suspected was likely to be a Harley Quinn movie. If true, this would enter Yan's name into the history books as she would become the first female Asian filmmaker to helm an A-list superhero film in Hollywood. Yan reportedly also beat out several well-established male directors to land the gig despite only having some short films and one smalltime indie feature film credit – Dead Pigs, which won the World Cinema Dramatic Award For Ensemble Acting at Sundance Film Festival last year – to her name.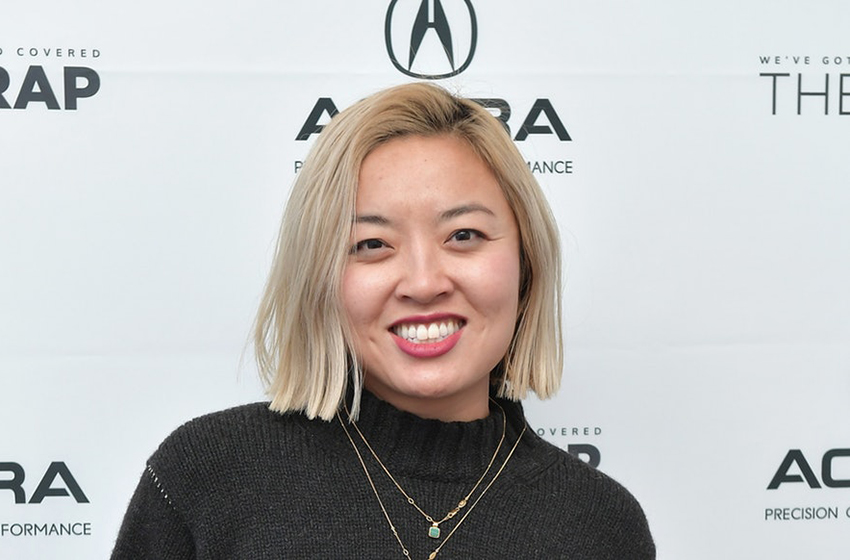 Now, before some of you start crying out about Social Justice Warrioring, the same situation played out when Colin Trevorrow got to direct Jurassic World, when Gareth Edwards got to make Godzilla, Jordan Vogt-Roberts got picked for Kong: Skull Island, and the Russo Bros were tapped for Captain America: The Winter Soldier, etc. The list of male filmmakers picked for huge big-budget blockbusters with no experience on that level whatsoever is extensive, whereas the same thing happening to a female filmmaker like this just never happens, which is what makes Yan – who I might add is a top ex-Wall Street Journal reporter who worked all over the world and landed several front-page stories – such a historic choice.
And, most importantly, she reportedly landed the gig by knocking the presentation for her ideas for the film out of the park to impress DC Comics legend and current DC Films Co-Chairman Geoff Johns and Warner Bros' Walter Hamada. Those ideas will be based on a script by Christina Hodson who penned the upcoming Transformers spinoff, Bumblebee. She also just got tapped last week as the writer for WB's proposed Batgirl feature film (which Joss Whedon was going to make before he exited the project citing he didn't have a good enough story to tell with the character).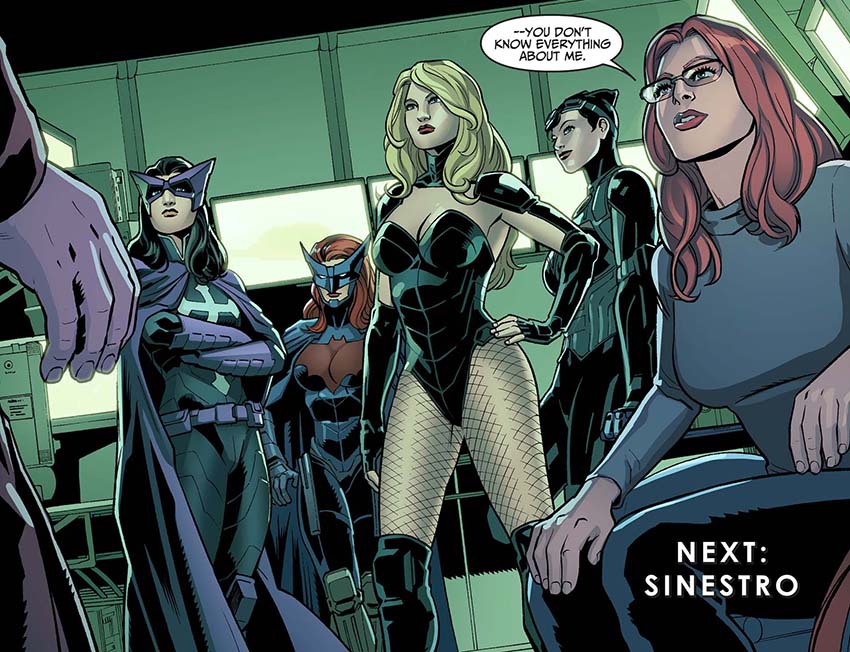 This last point is especially important as this Harley Quinn-centric film will reportedly be based on Birds of Prey, the long-running DC Comics title that has featured an ensemble of female heroes and villains. This team has consisted of Black Canary and Oracle, with a rotating roster of other female characters supporting them. Oracle is, of course, the second secret identity of Barbara Gordon, aka Batgirl, during the time she was paralysed after a violent attack by the Joker and decided to continue fighting crime using her tech know-how instead of her martial skills. Most recently, with the New 52 version of Barbara Gordon gaining back the use of her legs, the book was relaunched as Batgirl and the Birds of Prey and boasts a roster consisting of Batgirl, Black Canary, Huntress, Poison Ivy and Catwoman. It can't be a coincidence then that Hodson is penning both Yan's film and Batgirl.
You will probably have noted though that I didn't mention Harley Quinn in relation to the Bird of Prey comics as she's actually never been associated with them, so we have to see how she gets introduced [UPDATE: As was pointed out in the comments below, while not associated in the comics, Harley Quinn was played by Mia Sara in the short-lived 2002 TV series adaptation of Birds of Prey]. Also notably, for quite some time it has been reported that Suicide Squad director David Ayer is working on his own spinoff which would feature a team-up between Harley Quinn, Poison Ivy and Catwoman. Deadline reports that Ayer's film – as well as some of the other Suicide Squad spinoff ideas that were bandied about – is actually still in development so it will be interesting to see just how his and Yan's projects would relate or differ.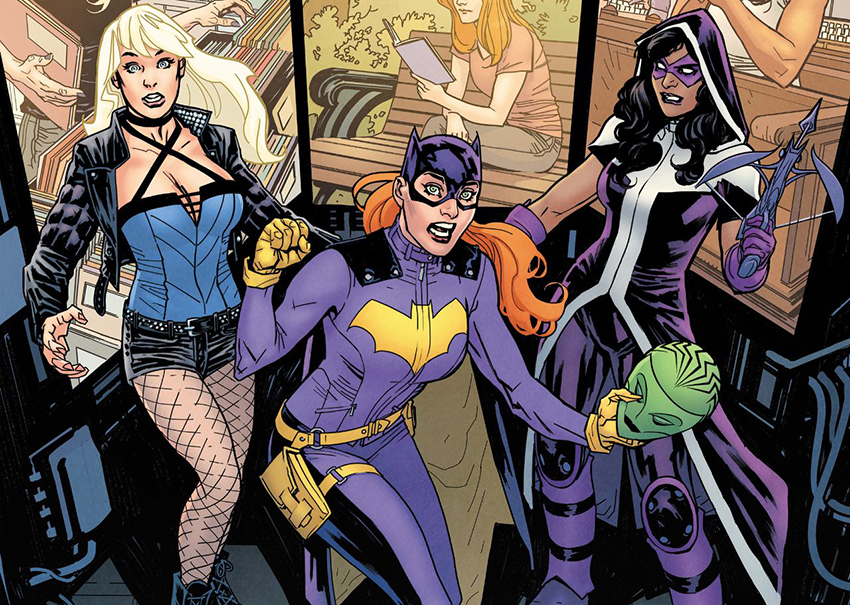 Yan's untitled film will seemingly be the first out of the gates though as production will reportedly start late 2018/early 2019 once Robbie finishes up shooting Quentin Tarantino's Once Upon a Time in Hollywood. The Suicide Squad sequel, directed by Warrior and The Accountant's Gavin O'Connor, is also still supposed to be in that mix somehow so who knows just how this timetable will shake out. Either way, get ready for even more Harley Quinn on your screens.
Last Updated: April 18, 2018