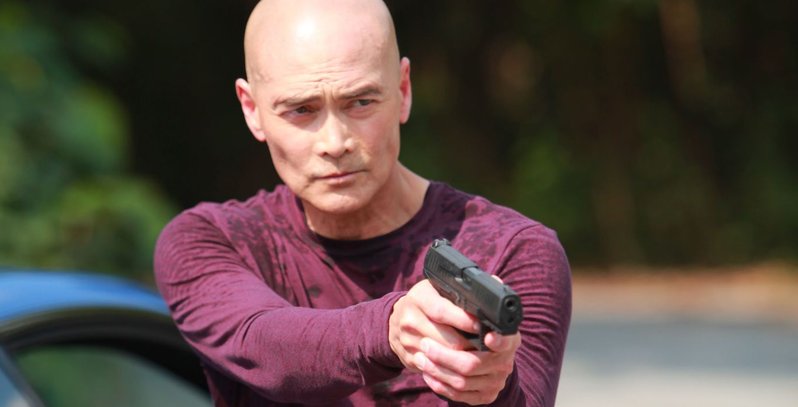 After a rousing performance in John Wick 3 opposite Keanu Reeves and his recent appearance on Netflix's Wu Assassins, it's fair to say that action movie veteran Mark Dacascos' career is probably on the up again. Despite already being 55 years old, he is easily still one of the most talented martial artists in the industry and makes for a great action hero, something which Hollywood movies thrive on.
So, where does he go from here to keep this career revitalization going? Well, for a start its moving from being a supporting actor back to taking on a lead role. Second is to make stars out of your family, which Dacascos has done as he brings his real-life wife (Julie Condra) and daughter (Noelani Dacascos) on board to play his on-screen wife and daughter in upcoming movie The Driver. And then lastly, add zombies. Yes, zombies. Sounds like a decent recipe for fun.
Except that he forgot to add excellence because The Driver may have just given us one of the cheesiest trailers you will see all year:
It's probably not the worst movie you are going to see but looks like it could come close. Dacascos does know how to do action and whether it is with a car, a gun or his foot, he will probably still prove fun to watch. The rest of the story though comes across as ridiculously silly with the voice-over guy perhaps ruining it even more.
The Driver is directed by Wych Kaosayananda who is best known for some B-grade over-the-top action films and this looks very much in line with his capabilities. Zombie movies though have been done many times over, most of them better. And with Dacascos not quite looking like the most engaging leading man, I think this movie may have a hard time fighting for our attention when it releases on November 26th. At least it's only coming out straight to video and streaming services, so it doesn't need to convince us to move from our couches, which may just be enough.
Last Updated: September 19, 2019