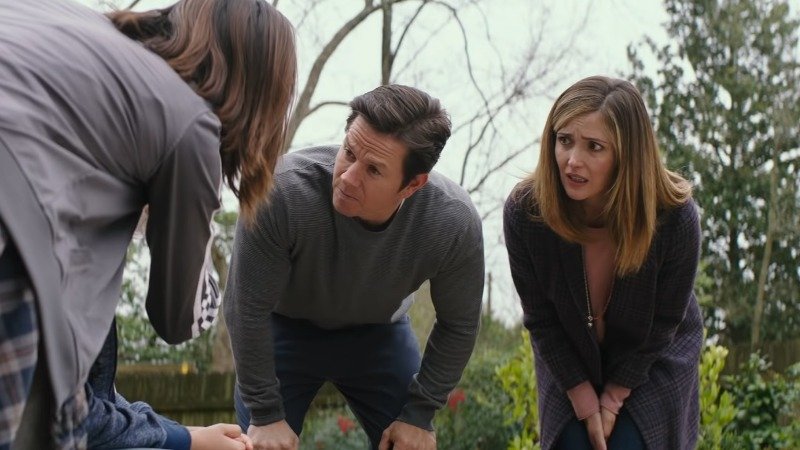 Through just being dealt a crappy hand by life, my wife and I are not parents. Well, at least not to anything that doesn't have fur, four legs and barks excitedly with nothing but love every time we get home. Because of the situation we fond ourselves in, talks of adoption have obviously come up. The talks have always been about young infants or toddlers though, never a teenager. I mean, I was a teenager, and I know how terrible I was.
That's the situation Mark Walhberg's Pete and Rose Byrne's Ellie find themselves in during upcoming dramedy Instant Family though, when they decide to adopt feisty teen Lizzy, played by rapidly rising star Isabela Moner. Unfortunately (or fortunately, as Pete and Ellie are sure to soon realize) Lizzy is a package deal, coming with two young siblings. And just like that, Pete and Ellie suddenly have an instant family with all the growing pains that comes with it.
Writer/director Sean Anders – who previously worked with Wahlberg on Daddy's Home – actually based Instant Family on his own life, turning his and wife's experiences and those of other foster parents like them into a screenplay. And based on the first trailer that dropped last night, it looks like it could be a bittersweet affair, dealing with all heartbreak and hilarity that goes with suddenly getting three kids overnight. Check out the trailer below.
When Pete (Mark Wahlberg) and Ellie (Rose Byrne) decide to start a family, they stumble into the world of foster care adoption. They hope to take in one small child but when they meet three siblings, including a rebellious 15 year old girl (Isabela Moner), they find themselves speeding from zero to three kids overnight. Now, Pete and Ellie must hilariously try to learn the ropes of instant parenthood in the hopes of becoming a family.
Along with the trailer, a new featurette for the film has also been released, which delves further into Anders' real family and the events that inspired the movie. You can check out below.
Instant Family also stars Octavia Spencer, Tig Notaro and Margo Martindale. It is scheduled for release on 16 November.
Last Updated: September 7, 2018