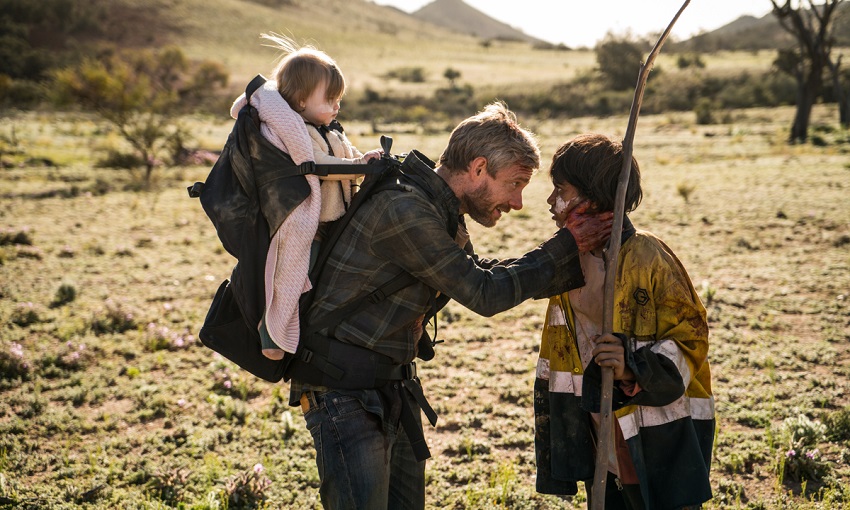 Shorts are not just a great idea for summer (and winter!) wear, but can also be bite-sized pieces of filmmaking. While shorts can, and often do, stand on their own, they're also able to serve as proof of concept for potential full length features – such as in the case of Cargo.
Written by Yolanda Ramke and co-directed with Ben Howling, Cargo premiered to critical acclaim at the 2013 Australian Tropfest, the world's largest short film festival. Subsequently, the pair have expanded their idea into a full-length feature (which also marks their feature debut) and that was picked up by Netflix for worldwide distribution following its screenings at film festivals in 2017. They also somehow managed to nab Martin Freeman (The Hobbit movies, Sherlock, and most recently Black Panther) to head the production.
Set in Australia, Cargo is a zombie movie with a twist. Freeman stars as the infected father of a baby girl who only has 48 hours before he changes and becomes a danger to her life. In order to protect her from himself and provide her with new guardians, he must track down an isolated Aboriginal tribe which has managed to survive the chaos.
The official plot synopsis is as follows:
Stranded in rural Australia in the aftermath of a violent pandemic, an infected father (Martin Freeman) desperately searches for a new home for his infant child and a means to protect her from his own changing nature.
Let's take a look:
Freeman has a lot to carry on his shoulders, both literally and figuratively, in this movie. Cargo looks like an intensely personal drama that leans heavily on its lead, and thankfully he looks like he's delivering the goods yet again. I think the ending is probably a bit predictable, especially since the trailer gives away a fair bit, but the pleasure in watching this will come from the journey – and that looks dramatic and heart-wrenching.
What do you think? Cargo will premiere on Netflix on 18 May. It also stars Anthony Hayes, Caren Pistorius, David Gulpilil, Susie Porter, Kris McQuade, Bruce R. Carter, and Natasha Wanganeen.
And in case you're curious to see the short the feature is based on, we've got you covered:
Last Updated: April 3, 2018