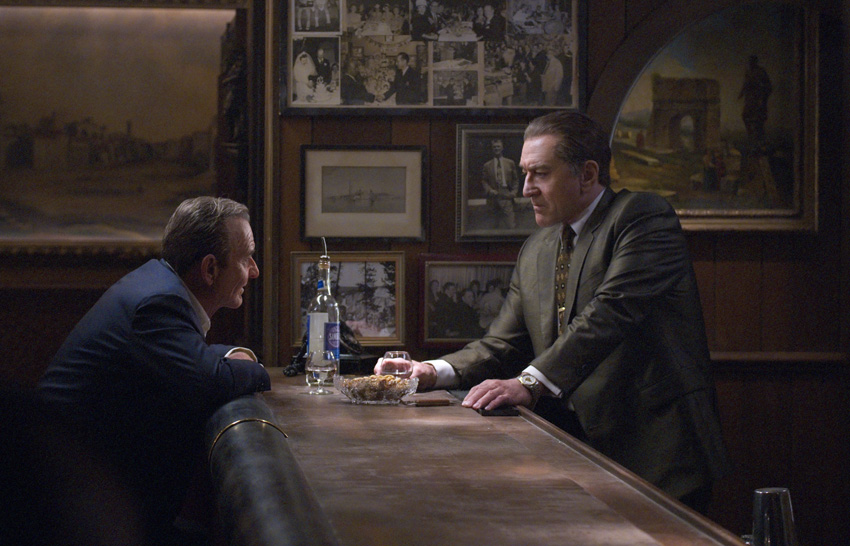 I have a feeling that a bunch of you are really going to appreciate the fact that while legendary filmmaker Martin Scorsese's hotly-anticipated mob drama The Irishman will have a short theatrical run just to meet awards consideration requirements, it will in fact mainly be releasing on Netflix. That's because a home release means you get to pause and go to the bathroom as much as you want. And several of you are definitely going to need it as its being reported that The Irishman currently has a bladder-bursting runtime of 210 minutes!
While the film is set to numb the butts of attendees at next month's New York Film Festival, the official announcement from the festival hints that Scorsese is still tweaking it though. This means that there's still a chance he could trim that massive number down for the film's limited-theatrical and Netflix release 1 November and 27 November respectively. However, don't expect too much of a reduction though, if any, as Scorsese has never shied away from making long movies. Goodfellas, Gangs of New York, Wolf of Wall Street, The Aviator, Casino, The Departed, Silence, and The Last Temptation of Christ all clocked in between the 150-180 minutes mark (and nearly all earned Scorsese a small mountain of awards nominations and wins).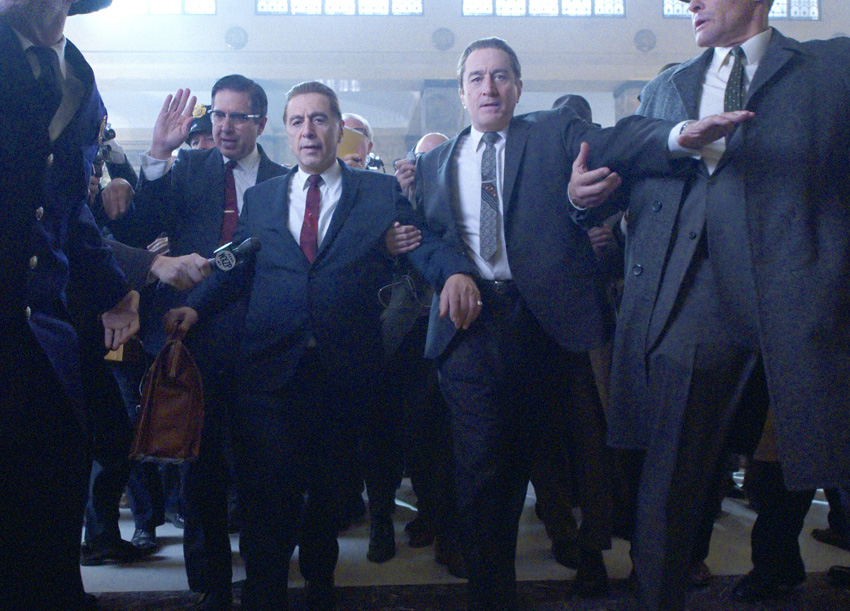 At 3.5 hours, however, The Irishman puts them all to shame. It still has a way to go to beat Cleopatra, the 1963 epic about the titular young Queen of Egypt played by Elizabeth Taylor though. Clocking in at 248 minutes – that's a staggering FOUR HOURS AND EIGHT MINUTES – it still holds the record as the longest wide-release US/British sound film ever, though some have disputed its running time and say it's actually Kenneth Branagh's 243-minutes long 1996 feature film adaptation of Shakespeare's Hamlet that holds the crown. And neither of those two films gave audiences the luxury of pausing at their own leisure for breaks.
Besides for just its noteworthy running-time ,The Irishman is Scorsese's long-awaited return to the genre on which he made his name and also stars some powerhouses of the artform in the likes of Robert De Niro, Joe Pesci, and Al Pacino (with this somehow being the first time Scorsese and Pacino have worked together in their respective storied careers). Most of the headlines thus far though has been regarding the digital de-aging tech being used to have these screen legends also play younger versions of their own characters as the film spans decades to tell the true story of DeNiro's Frank Sheeran, a WWII veteran turned mob hitman who had dealings with the Bufalino crime family (headed by Pesci's Russell Bufalino) and who was also involved in the disappearance of Pacino's union boss Jimmy Hoffa. You can check out a snippet of the VFX in action in the first trailer for The Irishman below.
Last Updated: August 28, 2019