There is nothing like living the suburban dream. Clean and safe streets, double story houses and white picket fences. At least that is what Matt Damon's Gardner Lodge was hoping before the mob started getting in the way. Now Gardner has to try to take on the mob and keep his clean-cut suburban image at the same time.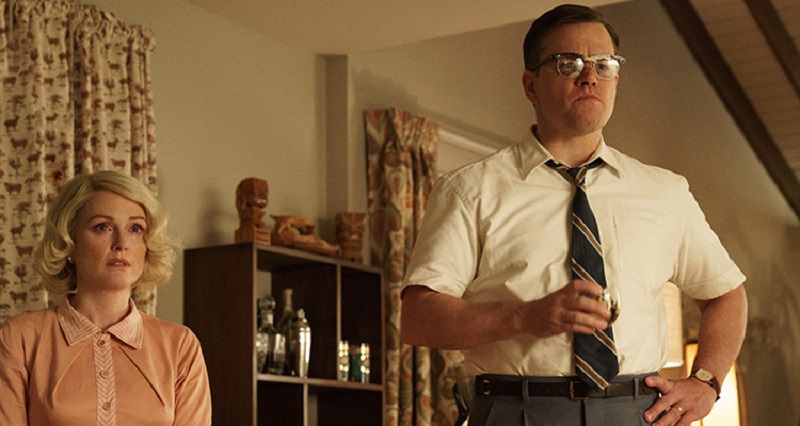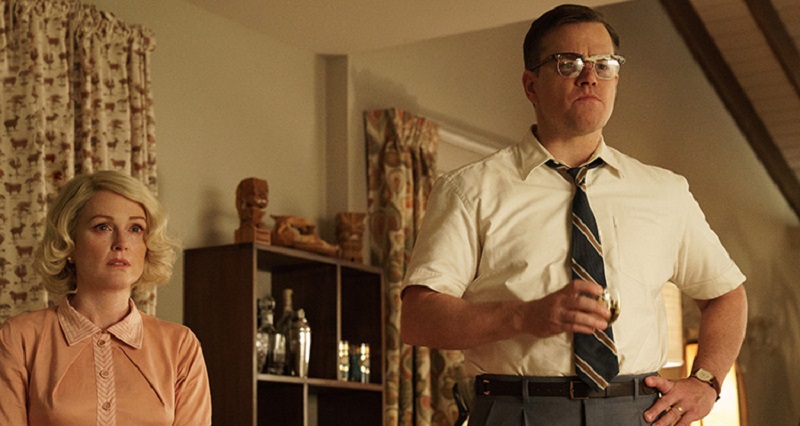 However, if you're expecting a high-action Jason Bourne thriller, look elsewhere, because Suburbicon is written by the offbeat pairing of Joel and Ethan Coen so plays out like a madcap comedy instead. The brothers are not in the director's chair for this one though as that honour belongs to George Clooney, who has proven himself to not only be a clever and highly stylistic director with his previous films, but one who has an equally macabre sense of humour and style as the Coen brothers. That makes this a perfect project for the trio to get involved in. Add in Damon, who has worked with both parties several times and you know this film is likely to run like a well-oiled machine. One that is greased with dark humour in every cog.
This Suburbicon trailer starts out looking like an innocent film but becomes increasingly violent as the story goes on and its characters become more suspect. It looks like the kind of movie that is not going to appeal to a wide audience, but that Coen fans are going to love. And stars Damon and Julianne Moore both look like they are on top form in this one and ready to match up to its oddball stylings. Plus, it's not every day that you get to see Matt Damon punched in the face like that.
Suburbicon is set for release in the US on Oct 27 with a local release date of 10 November.
Last Updated: July 28, 2017