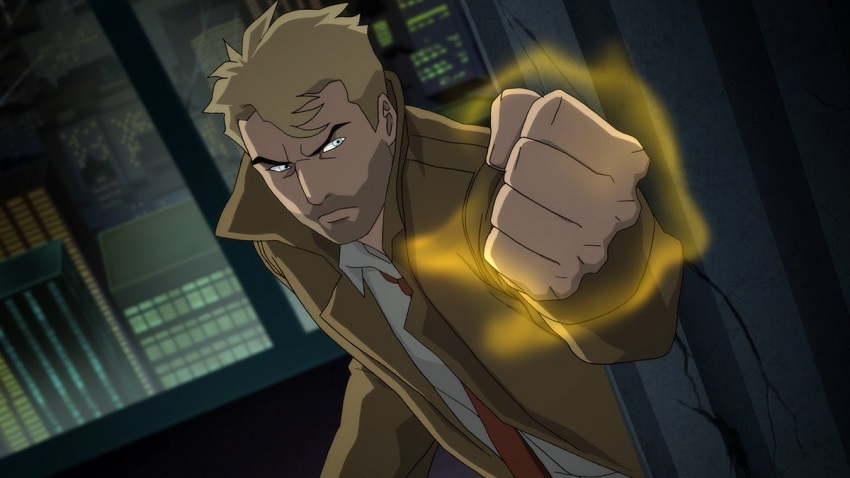 DC might be a step or two behind Marvel when it comes to live-action films, but when it comes to animated features they blow them out of the water with some of the best superhero action to hit the screen – and joining them soon will be the hell-blazing detective and master of the dark arts, John Constantine, in his own R-rated feature.
Matt Ryan made the role his own in the tragically-canceled 2014 live-action TV series Constantine, which admittedly had a rocky start due to studio interference but really found its footing in the latter half of its run. Since then he has cameoed on Arrow, had a recurring role in the latest season of Legends of Tomorrow – with his character being upgraded to a series regular for the upcoming fourth season, and voiced the character in the 2017 animated feature Justice League Dark.
In between all that he also found the time to voice the character in a short web-series titled Constantine: City of Demons, which aired on CW Seed and fell into the same continuity as Justice League Dark. The first five episodes (with a run-time of six to seven minutes each) were released in March 2018, with a further seven episodes planned. However, Warner Bros. Animation have pulled together all those episodes, added in some unseen footage, and will be releasing Constantine: City of Demons as a full-length animated feature.
The official plot synopsis is as follows: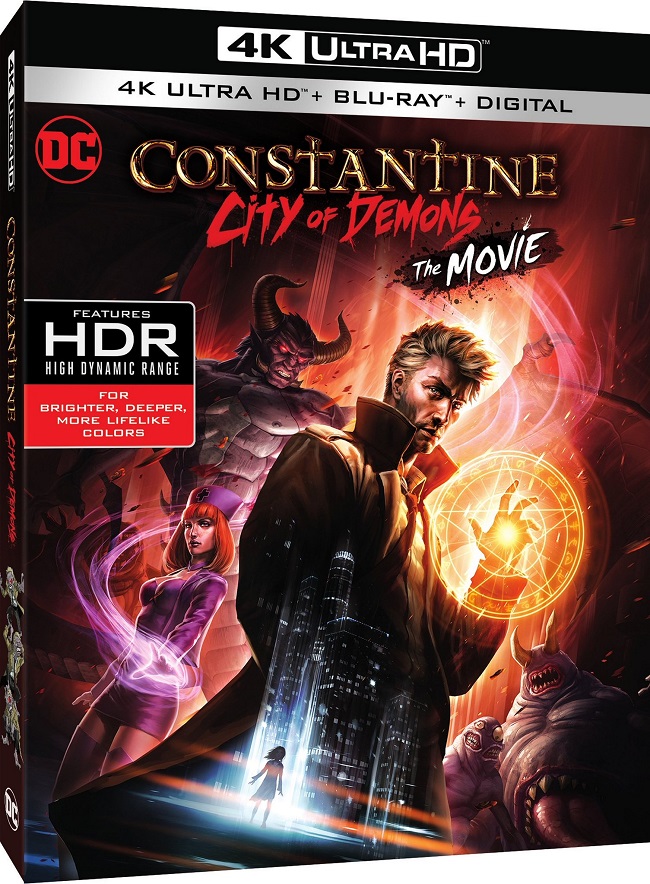 A decade after a tragic mistake, family man Chas and occult detective John Constantine set out to cure Chas's daughter Trish from a mysterious supernatural coma. With the help of the mysterious Nightmare Nurse, the influential Queen of Angels, and brutal Aztec God Mictlantecuhtli, the pair just might have a chance at outsmarting the demon Beroul to save Trish's soul.

In a world of shadows and dark magic, not everything is what it seems, and there's always a price to pay. The path to redemption is never easy, and if Constantine is to succeed, he must navigate through the dark urban underbelly of Los Angeles, outwit the most cunning spawns of hell, and come face to face with arch-nemesis Nergal – all while battling his own inner demons!
Let's take a look:
Constantine: City of Demons will be released on Blu-ray and DVD on 9 October.
Last Updated: August 1, 2018