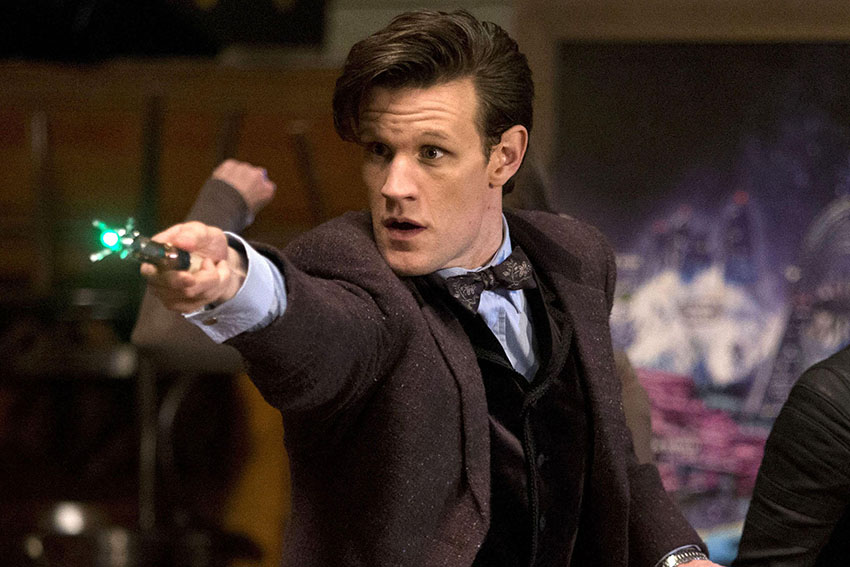 Matt Smith made his name playing a space- and time-travelling alien in the long-running British sci-fi series Doctor Who, but now the 35-year old actor is trading sonic screwdrivers and wibbly-wobbly timey-whimey for lightsabers and the Force as he is joining the cast of Star Wars: Episode IX.
Variety broke the news but unfortunately there isn't much more to go on as Smith's role is being kept a complete mystery for now – the report even indicates that it's unclear if he will be on the Light or Dark Side – with us just knowing that it will be a key part. Ooooh. Smith is currently coming off an Emmy-nominated performance playing Prince Philip, Duke of Edinburgh, in Netflix's critically acclaimed historical drama The Crown (which reminds me, I still need to get around to watching that), but it's most definitely his four-year tenure as the Doctor that is his biggest calling card, and which is sure to get a lot of fans intrigued by the upcoming Episode IX. You know, the ones that aren't still raging.
Smith isn't the only fan-favourite actor that's been added to the cast list though, as Lord of the Rings and Lost alum Dominic Monaghan recently also joined the super-secret production. This is actually a very belated working reunion for Monaghan and director JJ Abrams who produced/co-created Lost in the early 2000s. Abrams has a habit of working with certain actors he is friendly with repeatedly, and that segues perfectly into another bit of casting news as it's been revealed that Greg Grunberg will also be back for the still-untitled Episode IX.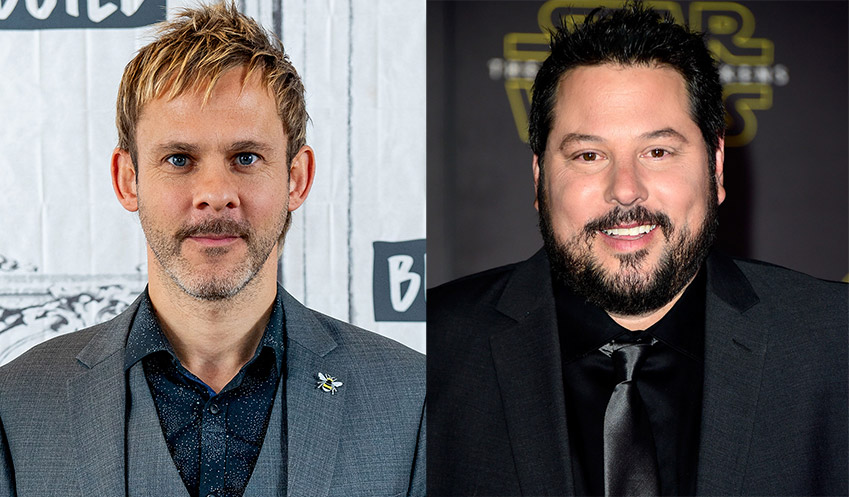 Grunberg, a childhood friend and very frequent collaborator of Abrams, has worked with the filmmaker on nearly all his productions including a very long run on Alias, though he is probably most widely known for his role as superpowered, mild-mannered cop Matt Parkman on Heroes. Grunberg popped up in Star Wars: The Force Awakens as Resistance X-wing pilot Temmin "Snap" Wexley and while his role on-screen was relatively minor, it meant a bit more to hardcore Star Wars fans. The teenaged version of Snap is one of the leads of Chuck Wendig's Star Wars: Aftermath book trilogy, which bridges the gap between Return of the Jedi and The Force Awakens, as well as appearing in Marvel's Star Wars: Poe Dameron comic book. Grunberg's Snap is one of the very few Star Wars characters that was introduced in ancillary materials and then made the jump to the big screen. Now if only they can do the same for Ahsoka Tano.
Star Wars: Episode IX is currently in production in the UK for a 20 December 2019 release and sees the return of other cast members Daisy Ridley, John Boyega, Oscar Isaac, and Adam Driver, joined by franchise newcomers Keri Russell (another Abrams collaborator), Richard E. Grant, and Naomi Ackie. Billie Dee Williams will also be reprising his classic role as Lando Calrissian while Mark Hamill will once again play Jedi Master Luke Skywalker, even though his character gave his life to save the Resistance in The Last Jedi (Force Ghosts FTW!). The biggest casting bit though is that the late Carrie Fisher's General Leia will be in Episode IX as well, despite having tragically passed away just soon after wrapping her scenes on The Last Jedi. Unused footage from that 2017 film as well as 2015's The Force Awakens will be used to bring the character to life again.
Last Updated: August 29, 2018