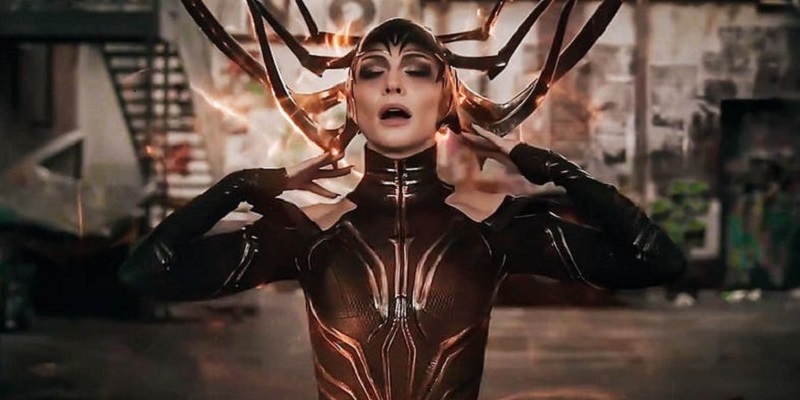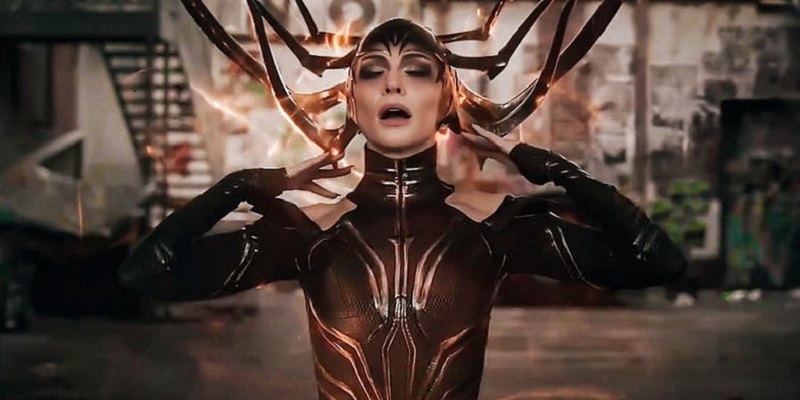 For all the excellence that Marvel's Cinematic Universe has to offer, one thing that has plagued the franchise is a set of decent villains. Outside of Loki, there isn't really a villain in the franchise that you just love to hate.  So far, Thanos is promises to be just that in the upcoming Avengers: Infinity War, but before we even get that far, Marvel may have provided us with another great villain to get excited about in the upcoming Thor: Ragnarok – and their first female villain- in the form of Hela the Goddess of Death played by Cate Blanchett.
Marvel dropped a short clip that introduces us to the villain, gives us a sneak reveal at previously unreleased footage, as well as provides some comments from Thor himself, Chris Hemsworth, director Taika Waititi and Cate Blanchett, who seems to be having far too much fun playing a villain in this movie:
Part of the magic that makes any villain memorable is having an actor that can make you understand their intentions and provide a sense of honour to their character. Considering that in her current body of work she has mostly always played the part of a protagonist, it will be interesting to see how the actress fares as a villain. Considering though that she can pretty much take on any role and make it believable, so I'm pretty sure she can pull this off.
Thor: Ragnarok comes out on November 3rd of this year and also gives us another look at The Hulk before he and Thor get thrust into the almighty battle that will take place in Avengers: Infinity War. Based on the trailers we have seen of the movie already, it looks like the film is going to be a lot of fun. If we can get a decent villain in this time around, it could prove to be one of Marvel's best yet.
Last Updated: October 9, 2017