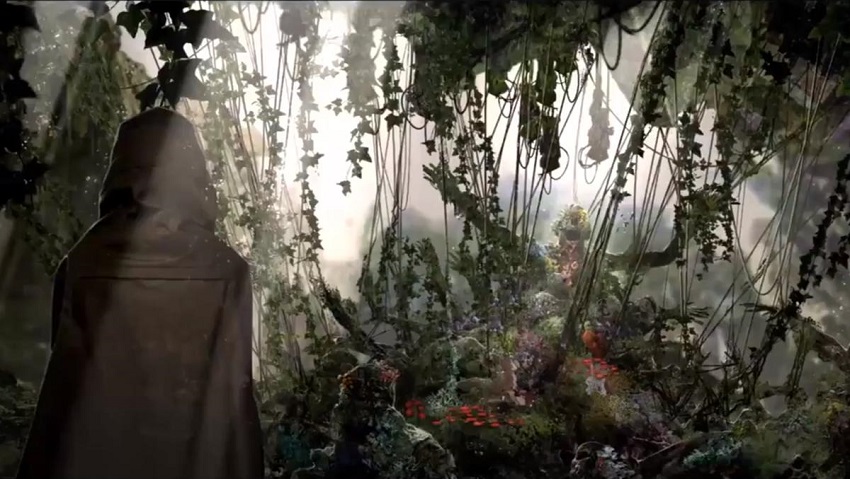 I've never watched The Walking Dead, mostly because my attitude towards it is "meh zombies", but whenever I see or hear people talking about it online or in real life the common refrain seems to be that it's just not as good as it used to be and that everyone is going to stop watching. I can't speak for the former, but the latter is clearly not true.
In October AMC's flagship series will soon head into its tenth season and the only way a show, especially a genre show, gets to that kind of milestone is because plenty of people (despite admittedly declining viewership numbers) are still tuning to get their weekly fix of zombie survival drama. Also still going strong is the prequel-ish spinoff series Fear the Walking Dead, which has just been renewed for its sixth season – another respectable number.
But as common wisdom dictates things always happen in threes, and fans of the franchise might have another reason to be happy because AMC have just released an admittedly vague teaser for the second spinoff series set in The Walking Dead universe, which was announced earlier this year. The as-yet-untitled spinoff is due to being airing "this spring", so in Autumn for those of us in the Southern Hemisphere, or around about the second quarter of 2020. I sometimes wonder if the people revealing release periods based on the seasons realise that half the world works the other way around.
Anyway, the series will be set a few years into the future of the zombie apocalypse everyone knows and loves, and will follow a group of young adults who're the first generation to grow up in this world. But while they've grown up (relatively) safely behind strong walls, they long to get out from behind them and explore the world despite all its danger.
The upcoming series will star Alexa Mansour, Aliyah Royale, Nicolas Cantu, Hal Cumpston, and Annet Mahendru, and you can meet them here in this very vague first-look teaser which introduces their characters and gives up a glimpse of the world they'll be stepping into:
While all this teaser does is introduce us to the main cast I already know one thing, if the chubby Aussie doesn't get someone killed in the first couple of episodes because of his chubbiness I'm going to eat my hat made from lazy clichés. You know it's true. Also, teen stupidity in a zombie-filled world, what could go wrong?
Snarkiness aside, if The CW's The 100 has taught us anything it's that a post-apocalyptic young adult series can be pretty good. I guess we'll have to wait and see, and by "we" I mean "you", because "meh zombies".
Last Updated: July 31, 2019