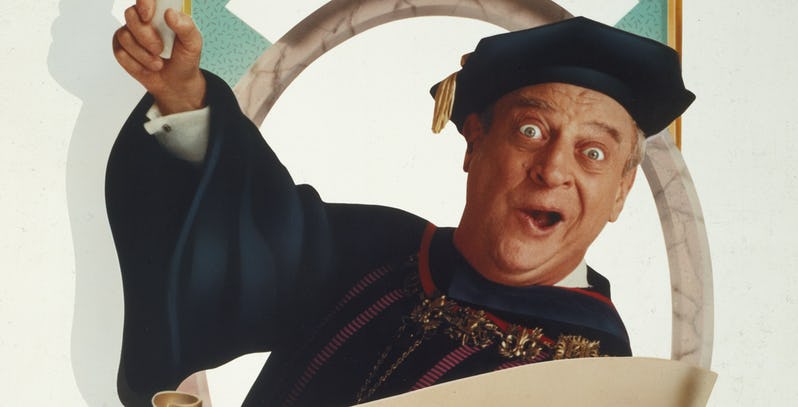 Don't do drugs and stay in school. Some great advice that you will hear from many people, largely because too many failed to listen to it during their younger days. It may now also become a theme for a new reality TV series as MGM television is looking to create a show based off the classic 1986 comedy starring the late Rodney Dangerfield.
Directed by Alan Metter off a screenplay by Steven Kampmann, Will Porter, Peter Torokvei and Harold Ramis, Back to School saw the master of overacted delivery Dangerfield star as an under-educated clothing mogul Thorton Melon, who joins his semi-estranged son Jason (Keith Gordon) at the fictional Midwestern Grand Lakes University in an effort to convince him to stay in school, despite his financial success outside of it. By the end of the movie, the older Thorton ended up learning just as much during his stay at school as his younger son.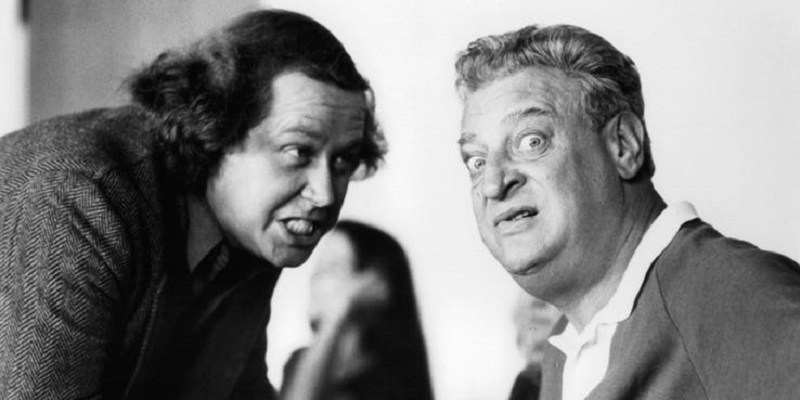 According to Variety, this new reality TV series will see the studio joining forces with Dangerfield's widow, Joan Dangerfield, to produce the new docu-series. The show will feature family members from different generations facing the college experience together. The series will go beyond just the classroom level though with extra-curricular and social activities being done together too, the latter of which could provide some particularly awkward situations.
I'm not a massive fan of reality series and not sure if this will become the next big thing that MGM is hoping it will. I do believe the original film has aged well though and is still relevant – if they can somehow capture the spirit of it, it may find an audience. What this series would really need though is a comedy genius like Dangerfield to make it work, which sadly won't be happening.
Last Updated: June 20, 2019