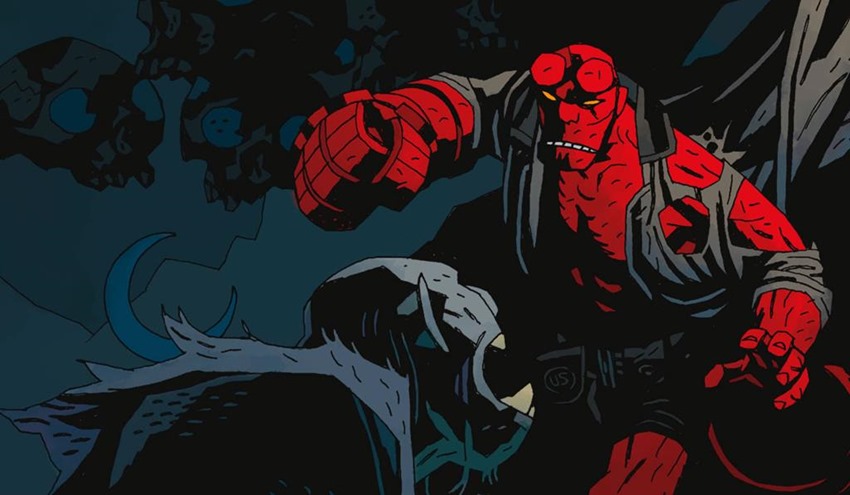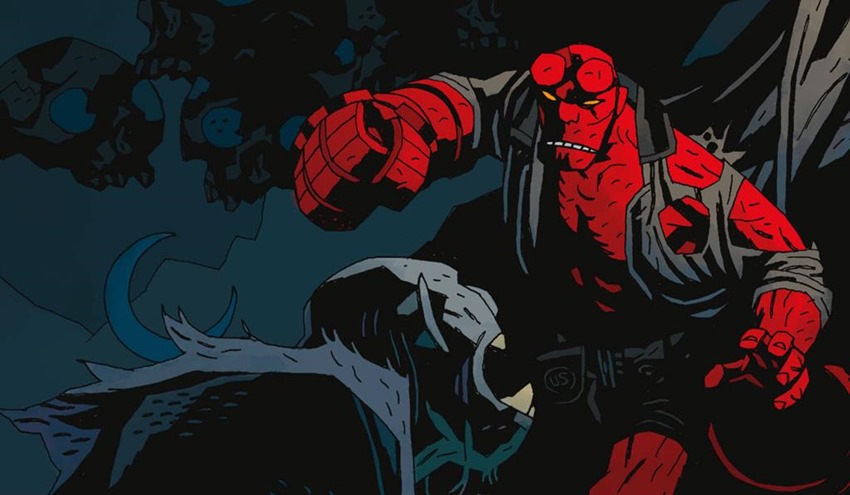 After years of campaigning for Hellboy 3, the final nail in the coffin for fans of director Guillermo Del Toro and star Ron Perlman's previous two movies got driven in back in May when it was announced that a new R-rated reboot would be hitting big screens. Titled Hellboy: Rise of the Blood Queen, this new film would be directed by Neil Marshall (The Descent, Game of Thrones) and star Stranger Things' David Harbour as comic creator Mike Mignola's eponymous heroic demon with the lopped off horns and really big gun.
We were missing one important person though in the titular villainess herself. That gap in the casting has now been filled by somebody who actually knows a thing or two about crimson monarchs, as Deadline reports that Resident Evil star Milla Jovovich has been tapped to play the Blood Queen. Jovovich's genre movie action heroine credentials certainly need no introduction, but I believe this is the first time she's gone over to the bad side in these types of movies. It will be interesting to see her play a villain.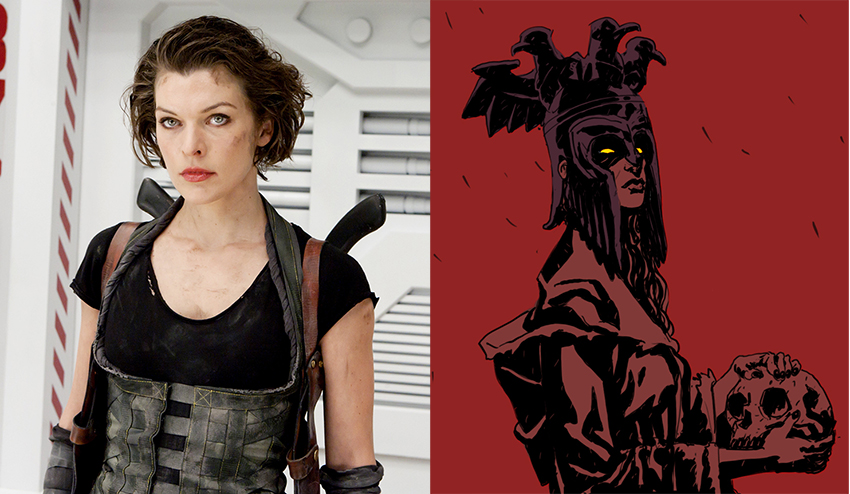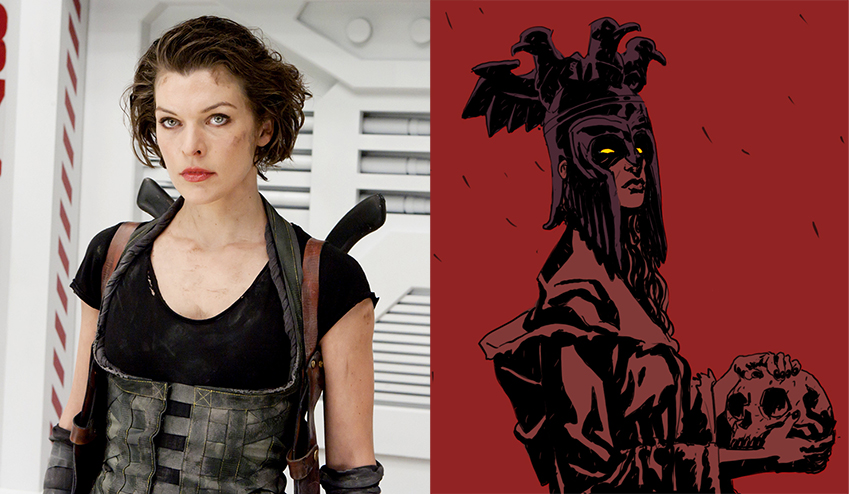 As for her character, the Blood Queen's story is a bit a long-winded one, playing out over years in the original Dark Horse comics, with aspects of it going back to Hellboy's second arc back in 1996. The story is so epic that chances of it getting a straight adaptation in a single feature film are slim to none. The most pertinent detail is that originally she was Nimue, the famous "Lady in the Lake" of Arthurian legend and the most powerful witch to ever exist before she was violently killed. However, she was resurrected by one of Hellboy's enemies, with her second coming, so to speak, supposedly kicking off the apocalypse. Last time I checked, the end of everything was always a good endgame plot point for a movie.
Joining Jovovich among the list of recent cast members will be American Gods and Deadwood star Ian McShane who will take on the role of Professor Bloom. In Del Toro's films it was the late, great John Hurt who played Hellboy's adoptive father.
A point of interest that has come up since the news of Jovovic's casting broke a day ago, is that despite the inclusion of its Blood Queen, this reboot might drop her out of the title. Screenrant is reporting that the film will reportedly drop its subtitle and just be called Hellboy. The "Rise of the Blood Queen" part was presumably there to differentiate it from Del Toro's movies, but apparently studios Lionsgate and Millennium Films feel they no longer need to do that.
Last Updated: August 11, 2017